Nuclear opportunities in the UAE
As the UAE plugs in its first nuclear unit for commercial operation, ENEC's Chief Operating Officer Ali Al Zaabi talks to Energy Focus about the huge supply chain opportunities on offer at the Barakah nuclear power plant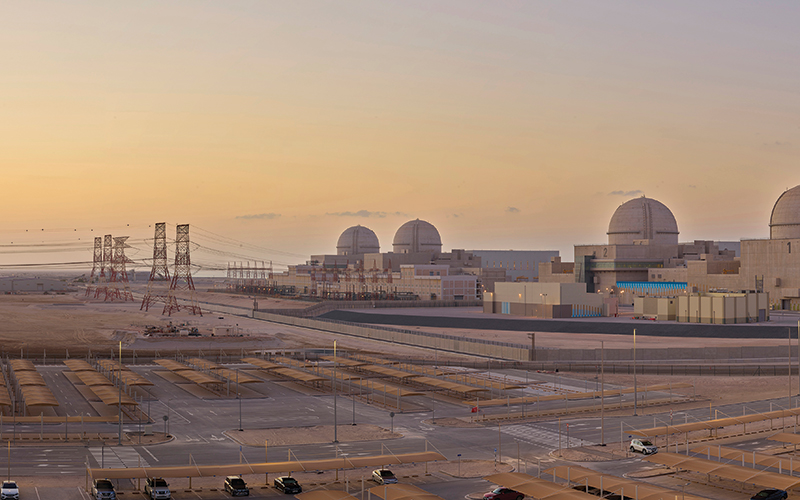 How is the nuclear plant progressing?
The UAE Peaceful Nuclear Energy Programme and its flagship project, the Barakah nuclear power plant, are key parts of the UAE Energy Strategy 2050. The first of its four reactors is now commercially operating and the second is preparing for start-up, while Units 3 and 4 are in the final stages of construction and commissioning.
The Emirates Nuclear Energy Corporation (ENEC) plays a significant role in achieving strategic objectives by producing clean electricity, driving sustainability and developing a solid local nuclear energy industrial sector. Its Barakah plant has created a new, prestigious and niche sector. It is now a key economic driver and a substantial energy contributor for the nation, while also meaningfully reducing UAE's carbon emissions and footprint.   
The Barakah plant has opened up business opportunities across the sector's supply chain, from design to construction and operations to maintenance. It is also creating new job opportunities in all of these areas, as well as in the research and educational fields.
What is ENEC looking for in its supply chain?
The four units of the Barakah plant will operate for at least 60 years, creating numerous opportunities for companies to support the high-quality operations and maintenance of the plant in accordance with the highest international standards.
ENEC's dedicated Business and Industrial Development Team and the Quality Assurance team of Nawah Energy Company (ENEC's operations and maintenance subsidiary) have worked with UAE companies including Emirates Steel, National Cement, Dubai Cable Company (DUCAB), National Marine Dredging Company, Borouge, Western Bainoona Group and Hilalco to raise their standards to meet the stringent regulatory requirements.
This has not only resulted in the awarding of contracts to local companies, but also created opportunities for these suppliers to broaden their customer base by entering the international market for supplying goods and services to the global nuclear energy industry.
To date, more than 2,000 local companies supplying products and services to the Barakah plant have been awarded contracts totalling US$4.8bn. And it is not just local companies; ENEC has contracts with companies worldwide for supplying equipment and parts through to consultancy and other services.
What does ENEC need from the UK supply chain?
The UK has one of the most established industries in nuclear science and technology, and is committed to nuclear energy as a source of clean electricity. Building on this expertise, we are always open to working with companies and organisations that bring value to our operations, support our intellectual capability development initiatives or enable the continued development of our highly-skilled Emirati workforce.
To ensure the operations and maintenance activities of the Barakah plant, ENEC will be looking for competent vendors who have the technical capabilities in the following fields:
Engineering and technical services,
Waste treatment and disposal
Maintenance support and specialised services
Outage support and services
Operation spare parts (mechanical, electrical and ICT items)
Laboratories and nuclear quality assurance programme consultants
ENEC is always looking to partner with the best companies to support the international standards the Barakah plant is operated in line with, as well as identifying opportunities for partnership in R&D and knowledge transfer.
How can UK companies become involved with ENEC?
Nuclear energy and technology present the possibility for the research and development of new technologies, and experienced companies and research institutes can be involved. The possibilities for cooperation are endless, and we always welcome support for our operations as we strive to deliver clean electricity and power the UAE's engine of growth.
The ENEC Enterprise Supplier Registration process is centralised through the ENEC Commercial Directory system. The Directory provides a single online location where suppliers can register with ENEC and its subsidiary companies in a fast and efficient manner to work with ENEC, and its subsidiaries, Nawah Energy Company and Barakah One Company.
UK companies looking to expand their nuclear energy offerings are encouraged to visit www.enec.gov.ae for more information and access to the supplier registration section.
For more information on nuclear opportunities in the UAE, please contact ryan.mcpherson@the-eic.com
Image Credit | Enec