Nuclear is quietly making a big return
Energy security concern is building support for nuclear, but success will hinge on governments and industry, says Tim Yeo, Chairman of the New Nuclear Watch Institute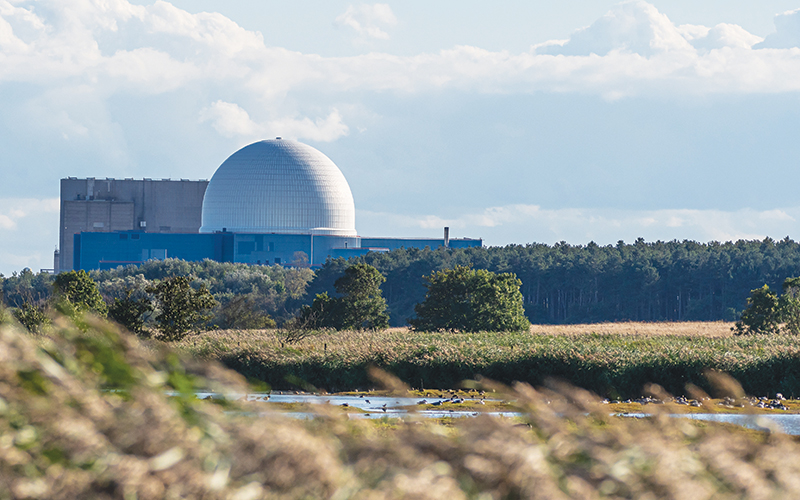 In 2022, Europe woke up to the folly of depending on Russian gas. Supply security became the priority for most governments, followed by concern over prices. Sustainability slipped down the agenda, despite overwhelming evidence that we need to speed up CO2 emissions cuts.
The rush to end reliance on imported fossil fuels and the need for more resilient energy systems is an opportunity for nuclear power, which is the only large-scale zero-carbon generator of dispatchable baseload electricity. It thus complements intermittent renewable energy sources such as solar and wind.
Nuclear fuel is readily available from geographically and politically diverse suppliers, so investing in nuclear capacity improves energy security. It also helps to accelerate the clean energy transition.
Serious about nuclear rethink
The European Commission has ended its hostile attitude towards nuclear, grudgingly accepting that it is safe, environmentally friendly and not a threat to human health.
The existence of credible nuclear vendors from Japan, South Korea and China, through Russia and France, to Canada and the US, some of whom offer finance packages, creates a buyer's market. Around 30 countries are considering, planning or starting nuclear programmes, and Bangladesh, Belarus and Turkey are building their first nuclear plants.
COP27's failure has eased pressure on the fossil industry, but climate fears will dominate the agenda again. Tortuous progress towards net zero will be a reminder of nuclear's merits, and its prospects are now better than at any time this century.
UK backs nuclear
The UK reaffirmed its commitment to nuclear before Putin's invasion of Ukraine triggered the energy crisis. Nuclear meets about 13% of UK demand at present, but this reaffirmation was needed because the country's nuclear capacity is shrinking fast as older reactors are retired.
Nuclear output peaked at 65TWh in 2016. By 2028, when Sizewell B will be the only UK nuclear plant still operating, it is forecast to be just 10TWh. This trend will reverse once Hinkley Point C starts generating electricity. If the government's policy pledges are financed and delivered, nuclear's share could rise to 20%, a sensible level to maintain until mid-century and beyond.
An immediate priority is extending the life of existing reactors wherever this is safe. According to the International Energy Agency, these life extensions are the cheapest and fastest way to increase zero-carbon electricity generation capacity.
Action is needed now
At the same time, Great British Nuclear, the body set up earlier this year, must develop a strategy to get new reactors built on time and end the industry's history of delays and cost overruns.
This requires providing employees with the necessary skills at a time when labour shortages are stifling growth. By 2030, more than 100,000 new jobs may have to be filled – almost double the current workforce.
The Engineering Construction Industry Training Board warns this will be a struggle. We can learn from the UAE, where three new reactors were completed in under a decade by a workforce of whom more than half were Emiratis.
Great British Nuclear also requires timely government decisions about where new plants should be built. Several licensed sites are available, and any temptation to delay decisions about this and funding models until after the next election must be resisted.
Can the UK step up?
This is essential if the UK wants to compete in the market for small and advanced modular reactors. The government has given Rolls-Royce financial support to lead the UK's attempt to enter this field, and must follow this up by facilitating the timely deployment of these reactors.
Success in these fields will provide economic and supply chain benefits, and greatly increase the likelihood that the UK can be among the first countries to reach net zero.
Without a significant element of nuclear in the energy mix, energy security will be weakened, consumer prices will be higher and cutting CO2 emissions will be harder. Future generations will not forgive ministers if they drop the nuclear agenda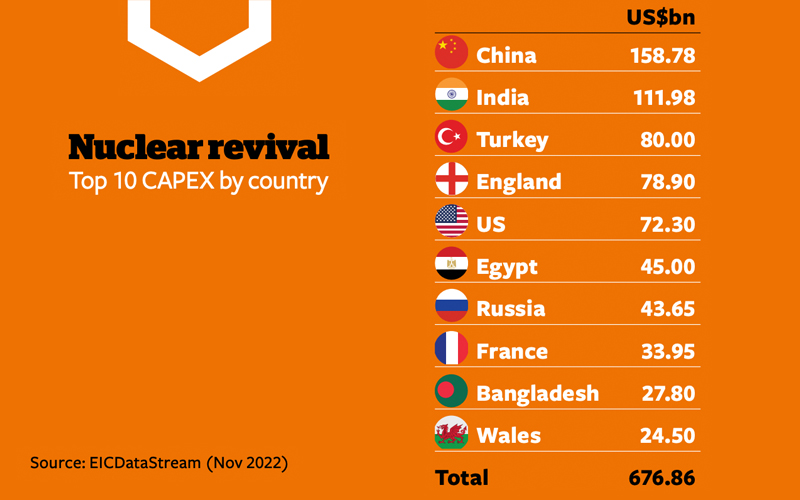 By Tim Yeo, Chairman, New Nuclear Watch Institute
Image credit | Shutterstock