Advanced reactors could be the key to US energy security writes Dr Rita Baranwal at the US Department of Energy's Gateway for Accelerated Innovation in Nuclear initiative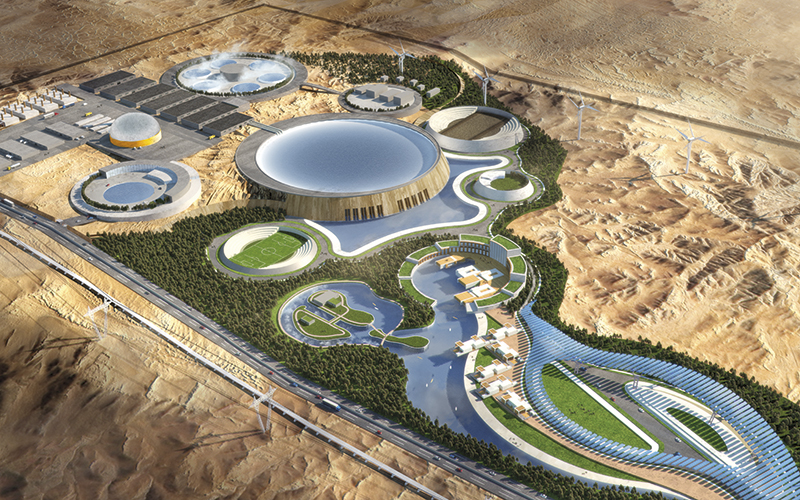 The world's high-performing nuclear reactors have operated reliably for decades, generating 11% of global electricity and 30% of the world's low-carbon electricity.
Nuclear power plays a major role in the US with 98 operating nuclear power reactors in 30 states, accounting for more than 30% of worldwide nuclear generation of electricity.
The next decade will be crucial for the industry as it tries to bridge the gap between its current fleet of reactors and new designs that are clean, reliable, resilient, abundant, flexible and affordable.
A new vision for nuclear
Envision a smart, interconnected system that leverages benefits from clean energy to power our homes, businesses, schools and hospitals, while providing electricity and heat for transportation and industrial processes.
Like the overall power system, the next generation of nuclear reactors will look and operate differently – and we can already see the shape of these new systems taking form today.
Advanced small modular reactors (SMRs) will require reduced capital investment and have a much smaller footprint than a traditional reactor, and other forms of energy production.
One US utility currently uses about 13,000 acres to generate 50MW of electricity at one of its wind farms. Its proposed SMR would generate 720MW on only 35 acres.
SMRs can support intermittent renewables by helping integrate wind and solar power into an overall clean electricity system.
Because they can achieve enormous economies of scale, lowering the cost, SMRs are ideally suited for water desalination.
The nuclear industry also is looking at smaller machines that produce from 2–20MW to power military bases, remote mining operations and isolated communities.
Innovation moves quickly. The world's first SMR could be deployed in less than a decade. Smaller reactors could be demonstrated in three to five years.
Realising nuclear energy's true potential
Through the US Department of Energy's (DOE's) Gateway for Accelerated Innovation in Nuclear (GAIN) initiative, private sector companies acquire access to government testing facilities and expertise. This reduces uncertainties and financial risks, eliminating barriers to commercialisation.
With exciting innovations in the field and a growing desire to produce reliable, resilient and clean energy, students in greater numbers are looking at nuclear careers – from the engineers who design systems to technicians who operate them.
This talent pipeline will drive technological advancements and cost efficiencies as we visualise and design future energy systems.
Furthermore, bipartisan support for nuclear energy is growing in the US Congress and at state capitals across the nation.
This combination of innovation, policy and momentum has generated an enthusiasm around nuclear energy not seen in decades, so much so that I am confident to say that in 50 years, the world's energy systems will look radically different than they do today.
---
New wave of innovation
Small modular reactors
Utah Associated Municipal Power Systems is working to secure power contracts to build a 12-module NuScale plant – one of the US' first SMR projects – at Idaho National Laboratory by 2026
Advanced reactors
The US is looking into new ways of producing high assay low-enriched uranium which does not commercially exist in the US. It is required by many advanced reactors to achieve smaller designs that get more power per unit of volume
Advancing manufacturing
BWX Technologies and Oak Ridge National Laboratory are two of several organisations developing different nuclear components through additive manufacturing – a process most commonly known as 3D printing
Advanced fuels
Fuel vendors Framatome, Global Nuclear Fuel and Westinghouse are working together to commercialise their accident-tolerant fuel for deployment in commercial reactors by 2025. These new, robust fuels have the potential to improve plant performance
---
By Dr Rita Baranwal, Director for the US DOE's GAIN initiative