Ambitious North Sea transitional deal makes strong process
In the 12 months since the landmark North Sea Transition Deal was signed, the UK oil and gas industry has made strong progress towards delivering on its ambitious commitments, says Mike Tholen at Offshore Energies UK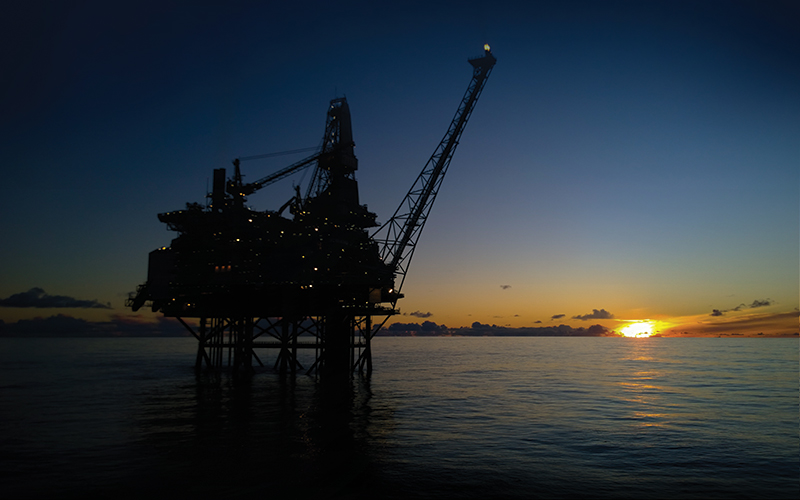 The quest to achieve net-zero greenhouse gas emissions while also ensuring energy security for the UK is our biggest challenge, but one we believe the North Sea Transition Deal (NSTD) will help us bring about.
In February this year, OGUK expanded its remit to become Offshore Energies UK (OEUK). To make the most of our home-grown resources, the future of the North Sea lies in achieving an energy mix that is powered by oil and gas, alongside offshore wind and emerging technologies such as hydrogen production or carbon capture and storage (CCS).
Just transition
It has been almost a year since our industry agreed the NSTD with the government. This groundbreaking agreement outlines how, together, we will work to deliver the skills, innovation and infrastructure the UK requires to meet its carbon reduction targets. It provides a credible plan for ensuring the transition to net-zero emissions is fair and sustainable.
All parties, including the unions, industry and regulators, need to work together constructively to manage this process, ensuring we are inclusive about taking energy communities and the hundreds of thousands of people who rely on oil and gas for their livelihoods with us on this journey.
Change cannot take place overnight. Demand for oil and gas is decreasing, but most forecasts recognise that these resources will be part of the energy mix for decades to come. Oil and gas provide 73% of the UK's energy, and projections show that they could still be needed for around 20–25% of the UK's energy in 2050. We can do a lot to meet that demand by producing clean and reliable energy from our own resources in the North Sea.
We know that it will take some time for renewables and other low-carbon energies to get to the stage where they can replace oil and gas. If we stopped producing oil and gas, we would have to import more energy – with a higher carbon footprint and a greater cost to the UK economy and jobs. And energy price increases are something we have all become painfully aware of in recent months.
Delivering net zero and energy security
The North Sea Transition Deal covers five key areas: CCS, hydrogen, supply decarbonisation, people and skills, and supply chain transformation. Together, these build on the UK's global strength in offshore oil and gas production, and they seek to maximise advantages for the sector from the global shift to growing cleaner energy.
For CCS, we are playing to our strengths. We are using our expertise to re-use depleted oil and gas reservoirs and develop aquifers for CO2 storage. We are adapting existing North Sea infrastructure such as pipelines and gas plants to allow the UK to compete at scale in an exciting market. Building that expertise using our North Sea heritage will enable us to help large parts of UK industry and society eliminate their CO2 emissions, too.
By 2030, the deal seeks to unlock up to £16bn of investment, secure up to 40,000 energy jobs and reduce emissions by up to 60m tonnes
Hydrogen has significant potential to provide a viable low-carbon alternative for heating, heavy industry and transport. We are beginning to see some of our members undertake exciting initiatives here.
We are investing in cleaner production of oil and gas to decarbonise our energy supply, and are focusing on reducing the emissions generated by the extraction, processing and transporting of oil and gas. We have pledged cuts of 50% by 2030 and 90% by 2040, with the aim of becoming a carbon-neutral basin by 2050.
In support of this, we contributed to the government's consultation for the Climate Compatibility Checkpoint. This will add rigour and transparency to any future exploration rounds, ensuring they are justified in the context of net zero. We are also advancing plans to power offshore platforms with electricity rather than gas turbines to reduce emissions further.
UK expertise
Our unique and world-class supply chain is key to the NSTD. By developing engineering services, manufacturing and technology expertise to support the energy transition, we can create a globally competitive energy supply chain of international repute with great export potential.
'People and skills' is the fifth NSTD theme, as our expertise will be essential for realising the new opportunities to be had in the evolving integrated energy mix. We aim to sustain highly skilled jobs and bring new energy businesses to develop local regions, including North-East Scotland, Teesside and the East of England, and to create tens of thousands of jobs in the UK's industrial heartlands. We must create a more diverse and inclusive workforce if we are to achieve that goal, as we work together with the broader offshore energy community to achieve a carbon-neutral basin by 2050.
Towards a net-zero basin
As a transformational agreement, the NSTD aims to deliver a number of clear outcomes by 2030. These include unlocking up to £16bn in investment during the next decade in crucial low-carbon solutions, cutting UK emissions by 60m tonnes – equivalent to taking 2.5m cars off the road – and reducing 15m tonnes from industry production.
By Mike Tholen, Sustainability Director, OEUK
Image credit | iStock