As shale continues to drive the headlines, a shift in strategy is spurring the resurgence of US offshore, writes Vance Scott at Ernst & Young.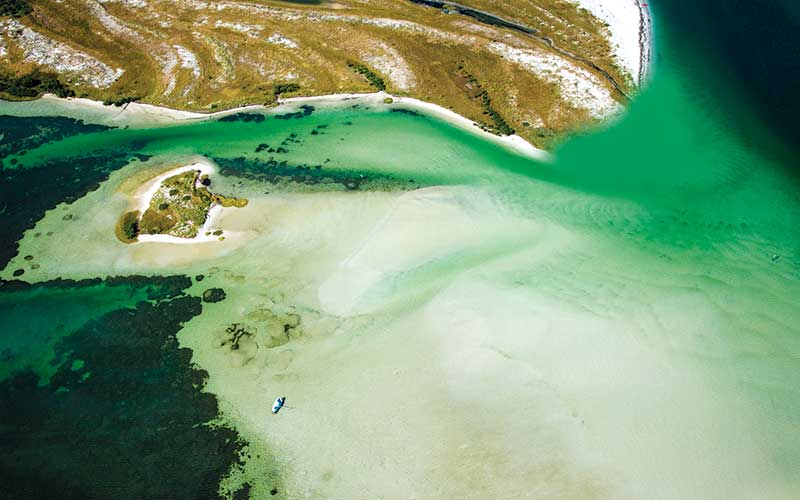 In recent years, many oil companies turned to cost reduction and portfolio rationalisation to survive the price downturn. Some even optimised to the point of a single basin or purely unconventional focus. While divesting costlier and higher-risk assets was smart and often necessary for companies' stability, it led many producers to focus on short-cycle projects. As prices stabilise and producers restock their prospect backlog and growth portfolios to tackle long-term baseline production and balanced crude needs, companies will increasingly turn to offshore.
Shale will continue to be a dominant play but offshore development will regain significance in the global supply stack. However, future offshore value chains will be markedly different than the traditional construct.
A keen eye for cost transformation
Offshore resurgence will be driven by two factors: first, demand outpacing supply, and second, cost reductions to increase offshore project attractiveness.
Cost curve declines have not only made offshore more attractive, they are also revolutionising the space. With a keen eye on costs, both offshore producers and oilfield service companies are operating differently than they were before the downturn.
Producers are creating and implementing innovative technology developments using operating method advancements from onshore and a strategic focus on leaner operations to yield greater discipline and substantial results.
Similarly, oilfield service companies are evolving to capitalise on technology advances and continued improvement in service company design and implementation. Some are creating larger, more focused service firms, as well as offering fully integrated service packages.
Offshore resurgence will be driven by two factors: first, demand outpacing supply, and second, cost reductions to increase offshore project attractiveness
Digital technology is paramount
Digital technology, ranging from data analytics to robotics and automation, will continue to rise in the offshore market and drive significant increases to profitability and operational excellence.
While many companies have leveraged digital to optimise a specific process during the downturn, companies will see the most benefit through a comprehensive, enterprise-wide strategy.
Through intelligent automation, companies can automate many routine tasks, cut costs and free employees to focus on other value-added activities. Although automation was historically used in back-office functions, it is increasingly being deployed in engineering and other technical departments to speed up workflows and reduce errors.
Leveraging sophisticated data algorithms and predictive analytics, companies can use machine learning and insights to increase operational efficiency –changing how they maintain and upgrade assets, identify the best prospects, create new ways to drill and complete wells at lower costs, decrease unplanned downtime and optimise production.
Companies can also connect their offshore assets and equipment through smart sensors. Building on Industrial Internet of Things (IIoT) technologies and integrating these sensors into existing infrastructure, companies can build real-time insights into their asset operations and entire business delivery processes resulting in further optimisation.
Rapid technology adoptions in IIoT and more will enable companies as they drive toward continued capital and operational efficiency offshore.
Success in offshore
Offshore has strong potential to deliver significant returns over a long time frame, which makes it an attractive option for companies seeking future horizon, higher-value opportunities. Tremendous change, coupled with firming and stable commodity prices, is moving many marginal projects back into the drill and develop queue.
Those innovative oil companies that accelerate new technology adoption and integration to improve value chain delivery processes and reduce costs will have leading profitability. Leading profitability will open more portfolio options and reward both leadership and investors. A comprehensive digital strategy, a focus on operational excellence, and keen project and cost management will be paramount to success.
By Vance Scott, Americas Oil and Gas Transaction Advisory Services Leader, Ernst & Young LLP 
The views reflected in this article are the views of the author and do not necessarily reflect the views of the global EY organisation or its member firms.