Working towards Vision 2035
Oil and gas has a vital role in providing energy now and in decades to come. But it must demonstrate real value and continue to change and adapt, says Stuart Payne at the Oil and Gas Authority (OGA)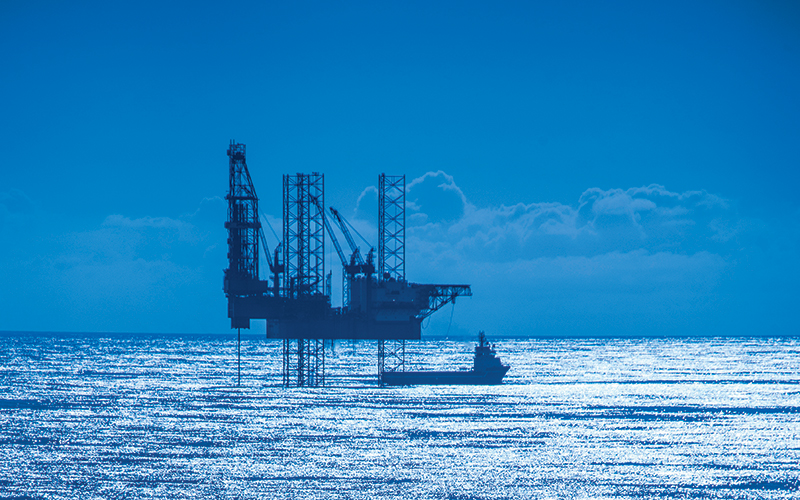 As we approach the final quarter of 2018 with cautious optimism, it is crucial that complacency does not set in, and that we do not lose the hard-fought efficiencies that are helping the North Sea compete for investment. There are many positive signs; by September 2018 the Oil and Gas Authority (OGA) had approved a greater number of projects than in the whole of 2017, indicating billions of pounds of potential investment.
The UK's offshore oil and gas industry can continue to make a vital contribution to the economy for many decades through the shared ambition of Vision 2035
The big opportunity
Looking to the future, the UK's offshore oil and gas industry can continue to make a vital contribution to the economy for many decades through the shared ambition – Vision 2035 – which offers an exciting opportunity to enhance production rates by maximising economic recovery of our oil and gas resources (MER UK) and doubling the service sector's share of exports by 2035.
Based on current production profiles and export share, our industry stands to generate just over £600bn in revenue by 2035. This number grows to £900bn if the dual ambitions of MER UK and export growth can be achieved. For the 282,000 people who currently work either directly or indirectly in our industry, this represents a great opportunity.
The OGA forecasts for production show an additional 3.7bn barrels of oil equivalent (boe), compared to 2015 forecasts, which translates to being around halfway to the Vision 2035 target – a fantastic achievement in just three years. The Supply Chain and Exports MER Taskforce is working to address the exports challenge and, as a result, it is the core focus of the offshore oil and gas sector deal currently being negotiated with UK ministers.
Positioning for the energy transition
The sector deal is mainly centred around the service sector, and proposes joint investment and commitment between industry and government in three 'centres of excellence' (decommissioning, underwater engineering, transformational technology). It builds on the model of the Oil and Gas Technology Centre. The deal is underpinned with five focus areas – skills; carbon capture and storage; efficiency and productivity; exports; and culture and behaviours – all of which have been developed with industry experts. Central to the sector deal is an understanding of the unique and valuable role our industry can play in the energy transition, supporting both the UK and Scottish governments' commitment to a lower-carbon future.
The current relatively high oil price provides positive cashflow, and we are hopeful that operators will reinvest funds into exploration, extending the life of their assets and ensuring their supply chain relationships are fair and sustainable. We encourage supply chain partners to continue to work on efficiencies, innovation and cost control, and to maintain the discipline that has made such a difference to the economics of projects and fields across the UKCS.
During the past three years, the OGA has tracked hundreds of millions of barrels' worth of future production that has been unlocked using innovative technology. We are seeing a drive towards transformational approaches through the Oil and Gas Technology Centre and others, and there is a sense that industry is embracing new technologies such as digital. The courage for companies to be the 'first mover' in new technologies is a vital component of achieving breakthroughs in this area.
Ensuring ongoing competitiveness
For our part, as the regulator, we must ensure we are doing all we can to regulate, promote and influence the industry. The OGA continues to have a strong focus on stewardship and clear expectations of industry, in our view, the response has been positive: production has increased for a third year in a row, production efficiency increased for a fifth consecutive year and cost efficiency efforts continue. An example of where we are innovating to support MER UK is the introduction of Supply Chain Action Plans (SCAPs), which are now required for projects, whether new field developments or decommissioning. These ensure operators are partnering with the service sector to drive good project delivery.
One of the key audiences for our 'promote' agenda is the international investor community, where there is strong competition for capital. Work continues in this area to demonstrate that the UK is a very competitive place to invest from a fiscal point of view – with pay back periods, rates of return and profit-per-barrel more attractive in the UK than competing locations.
The UK recently saw its 2,500th exploration and appraisal well successfully drilled, and it will shortly be into production. However, levels of exploration drilling need to increase, as it is the lifeblood of any basin. We were pleased to see the success of the recent 30th offshore licensing round, with 123 licences awarded in more than 229 blocks or part-blocks to 61 companies.
Realising the vision
Government, regulators and industry are all aware of the challenges that remain, which risk our ability to achieve the goals set out in Vision 2035. Some of these challenges involve greater focus on behaviours and culture change, some require greater use of innovation and technology and some will depend on us all not doing things that we have done in the past.
At a recent meeting with a cross-party group of Scottish politicians in Edinburgh, it was agreed that one real risk to our industry would be returning to old behaviours around 'boom and bust', with escalating costs and short-sighted actions that generate cash in the immediate term but ultimately erode the competitiveness and attractiveness of the UK as a place to invest.
We have all seen, during the past few difficult years, this sector's willingness to adapt, to learn and to be resilient. It is our firm belief that, through harnessing the leadership and delivery shown during this period, our industry will be able to face up to the next set of challenges – and thrive.
By Stuart Payne, Director of HR and Supply Chain and Co-Chair Supply Chain and Exports Taskforce, OGA