Driving digitalisation downstream
The growth of digitalisation is already transforming the UK's downstream oil sector, but its full potential has yet to be unlocked, writes 
Stephen Marcos Jones at the UK Petroleum Industry Association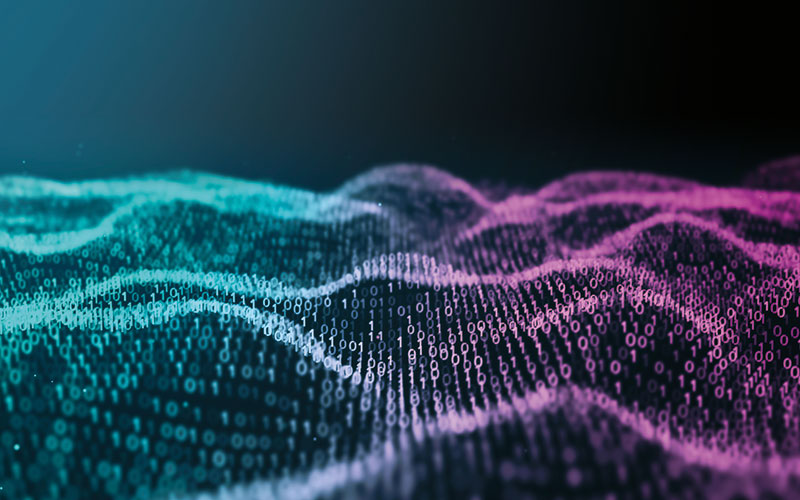 In recent years we have seen an increase in the pace at which digitalisation has made an impact on people's day-to-day lives, alongside a period of lower-than-expected demand for petroleum products. That lower demand, along with pressure on margins in the downstream sector, has led to a strong incentive for digital solutions that might drive down costs, maintain health and safety or increase efficiencies.  
Accelerating digitalisation
The downstream oil and gas sector in the UK has made some interesting inroads into digitalisation: in a low-margin environment the incentive to save costs, be more energy efficient, and maximise a plant's yield to better compete against newer, more flexible units makes digital technologies particularly attractive. At refineries, terminals and filling stations, new technologies are increasingly being rolled out in order to optimise efficiencies and manage high-risk activities for plant operators.
Examples of this include the Shell Haven aviation fuel import terminal on the Thames Estuary, where use of drones for marine jetty inspections have reduced the time taken to complete inspections by 80% and removed 100% of activities involving working at height and working over water.
The terminal also uses robots for both internal and external tank cleaning. Electromagnetic robots climb the outside of tanks to strip away old paint, reducing this high-risk task for humans, with activities involving working from height reduced by 95%. Inside tanks, high-risk confined space activities have been reduced by 85%, with plans for the next generation of robots to perform both cleaning and inspection activities, thus completing 100% of confined space activities.
Elsewhere in the downstream sector, unmanned filling station forecourts have long been a staple across Europe, albeit less so in the UK. Higher quality digital imaging and remote monitoring are options that could be used more widely. However, it is the consumer experience that has changed the most, with fuel retailers reacting to consumer demand for remote payments – using apps and removing the need to go into the forecourt shop – as well as using warning devices that remind users to put the right fuel in their cars to avoid costly mistakes.  
The future of downstream
Looking ahead, new digital applications look set to transform how the downstream oil sector operates. The Shell Haven terminal again offers an example of the potential opportunities. Plans to use submersible robots to enter tanks while they are still in service are being assessed; this would improve optimisation, with cleaning and inspection taking place while the tank is online.
Refineries may also adopt 'connected workers' technologies, such as using an accurate global positioning system to track where employees are on a large site and applying real-time information in order to better connect maintenance workers with control room personnel, thus fixing problems more quickly.  
Unlocking value with data
The application of big data could help companies to get better at predicting the impact of bad weather, temperature or even the compatibility of new crude blends, with some consultants developing ways to create digital replicas of plants so that testing of new crudes for a site can be modelled without the need to expose operational units to the unforeseen, which could result in failures.
For many, being able to predict failures may be the most attractive application of digital technologies. If digital monitoring 
is able to more reliably or earlier identify issues with units, trucks and pipelines – whether at the refinery or on the forecourt, where reliable logistics play an important role in managing stocks – then the avoided downtime could help companies run even more efficiently. Small, unobtrusive monitors are increasingly readily available, as are wireless networks to communicate large volumes of data without the planning issues or expense involved in running cabling over a site, meaning many of the usual concerns around capital investment can be avoided.  
Removing the risks
There are, of course, limitations and challenges to any new technological developments. Wireless signals shared across downstream sites, unlike those carried inside insulated cable, do not stop sharing data beyond the fence-line and may not always have precise digital clarity. Thought needs to be put into the need for 100% signal reliability, and at sites of national critical importance, consideration needs to be given to who else might have an interest in receiving or even disrupting information where dangerous atmospheres and explosive materials are present. The knowledge of threats in the sector is developing and will need to keep up with the wider deployment of new technologies.  
Staying ahead of the curve
In a sector as focused on safety, energy efficiency, as well as dynamic optimisation of everything from feedstock to product, the potential that digital offers to the downstream oil industry is considerable and is already being felt – albeit piecemeal – across the supply chain. As the sector adapts to meet demand for new, more sustainable feedstocks and looks towards disruptive new technologies that can help meet zero-carbon ambitions, companies will need to consider when to embrace fully these opportunities, while managing the changing risks.  
By Stephen Marcos Jones, Director-General, UK Petroleum Industry Association
Picture Credit | Getty