Celebrating 50 years of shaping the global oil and gas industry
With US Gulf of Mexico production levels at an all-time high and growth looking likely to continue, this OTC looks set to be one of the busiest in years.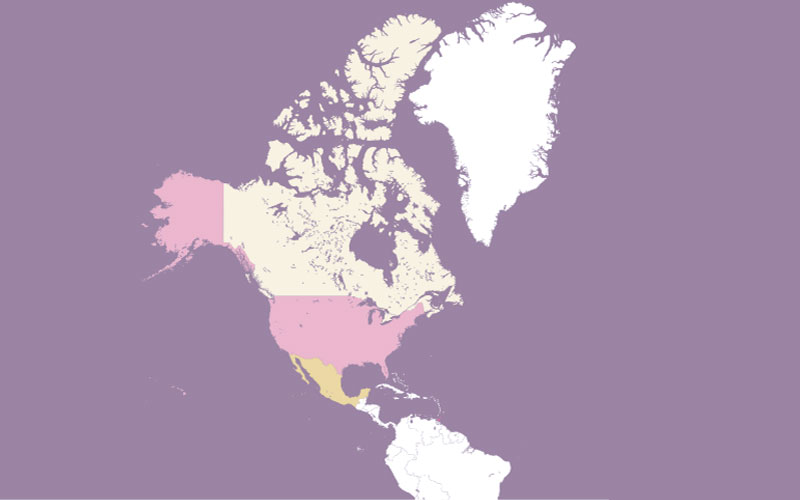 It's a landmark year for both the EIC and OTC. In February, we reached the grand old age of 75, making us one of the world's oldest trade associations, while this year OTC celebrates 50 years, making it one of the most well-established oil and gas conference and exhibitions globally.
Although our involvement with OTC doesn't stretch right back to the inaugural event, we have hosted the UK pavilion since 1990.
As OTC has grown with every edition so has the UK pavilion, and this year we're hosting almost 50 companies, all showcasing the latest cutting-edge oil and gas products and services.
A positive outlook
The outlook for the US region is bright. We're seeing a return to growth, and just as importantly it seems sustainable: at the time of writing we're looking forward to the largest-ever US offshore lease sale set for 21 March, where almost 15,000 blocks will be put out to tender, adding some real long-term momentum and much-needed stability to the industry.
The Gulf of Mexico (GoM) has long been one of the key contributors to US oil and gas output, and here too all the data shows that the country's offshore industry has turned a corner.
Current production levels in the GoM are exceptionally high – in 2016 alone eight projects came online, including Shell's massive 60,000bbl/d Stones FPSO project and BP's 42,000bbl/d Thunder Horse expansion.
This increase in production has come about as a result of major developers in the region adapting to the 'lower for longer' oil price environment by slashing project costs through redesign, standardisation and maximising results from established wells with BP's Mad Dog II, which saw a flurry of contracting activity in mid-2017, and Shell's Appomattox, where construction is well under way, providing a blueprint on how to make projects profitable.
Another significant factor contributing to this growth has been a willingness to move into previously unexplored areas and then having the technological expertise to unlock the significant reserves found in these ultra-deepwater zones. Shell's complex network of subsea tie-backs at its Stones field being a prime example.
Continued growth
This upswing looks set to continue. In 2018, production from Hess' Stampede field began while LLOG Exploration's Son of Bluto 2 and Otis fields are both expected to come onstream by Q1 2019. More good news came from BP's Mad Dog II project, with the supermajor once again increasing its oil reserves estimate for the development: it now believes that it may be sitting on top of a massive 5bn barrels. In fact, GoM production levels are forecast to rise above 2MMbbl/d in 2019, breaking all previous records.
Without a doubt the US offshore market is full of opportunities, and with over 64,000 industry leaders and buyers coming from over 130 countries OTC 2018 is the place to make the most of them. 
---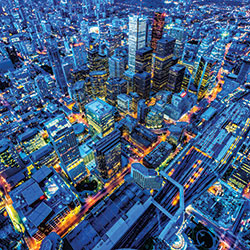 Canada
Major Canadian offshore developments include the West White Rose Extension project and a planned subsea tie-back at Hebron Pool 3, phase 1. There is also some potential for production from the Flemish Pass Basin discovery where major players like ExxonMobil, Statoil and Suncor Energy are active. In February 2018, ExxonMobil announced that an appraisal campaign will commence in 2019 requiring a harsh-environment drilling rig. Onshore Canadian developments, 
however, make up the bulk of planned CAPEX – EICDataStream is currently tracking US$113bn of planned projects that will be located in the Alberta Oil Sands region. In March 2018, Suncor Energy filed an application to build the 160,000bbl/d, US$6.2bn Lewis project, located north of Fort McMurray, that will be constructed in four phases. 
---
USA
The rate of oil and gas production is providing the foundation for a second wave of downstream project investment, the majority of which is focused along the Gulf Coast. In February 2018, Total confirmed a joint venture with Borealis and NOVA Chemicals to construct the Port Arthur ethane cracker and a Borstar polyethylene plant in Bayport, Texas. Additionally, ExxonMobil is expected to reach final investment decisions (FIDs) on the San Patricio petrochemical facility and the Beaumont refinery expansion – where a third crude distillation unit is planned – in 2018. Activity has also been reported at IGP Methanol's Gulf Coast methanol complex where CB&I has been awarded the front-end engineering design contract. Once online in 2020, it will become one of the world's largest methanol production facilities. 
---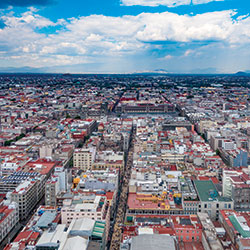 Mexico
Oil production in Mexico is stagnating as Pemex is struggling to replace production from several ageing shallow water fields. The state oil company reported production rates under 2MMbbl/d in Q4 2017 – the lowest since 1990. Alongside this, Mexico has become increasingly reliant on the US for natural gas. As the decade closes, Mexico's production is expected to be boosted as waves of exploration and production companies have been attracted to the country following the energy reforms of 2014. Appraisal work at BHP Billiton's Trion discovery is ongoing and Eni is planning on taking an FID at its wholly-owned Area 1 as soon as development plans are approved by Mexican regulators. 
---
Trinidad and Tobago
BP is the most active major in Trinidad and Tobago. In late 2017, the operator completed the Juniper project and is now focused on developing the Angelin and Cassia C offshore gas projects, both of which are located in the Columbus Basin. Two new gas discoveries were also confirmed in 2017: Macadamia and Savannah. In addition to projects already under construction, production from both discoveries will be needed to ensure a consistent gas supply to the multi-billion dollar 15Mmtpa Atlantic LNG facility. 
---
Looking to expand into North America? 
The EIC can help For those of you thinking about making the move to the United States, please get in touch with the EIC Houston team (houston@the-eic.com) about its EICLaunchPad service, which provides a low-cost, low-risk entry into this bullish market. Located in the heart of 
Houston's Energy Corridor, we can provide you with serviced office facilities, meeting rooms and hot desks, as well as a virtual office service: everything you need to start building your business in the US.
---
Visit the EIC-hosted UK pavilion
Please take the time to visit the exhibitors on the UK pavilion in Hall D to find out how their innovative products and services can add real value to your projects and programmes
Design, engineering and consultancy
Atlas
Professionals
Balmoral Offshore Engineering
BMT International Ltd
Castrol Offshore Ltd
Clarkson Research Services Limited
CRC-Evans Pipeline International
Derrick Services (UK) Ltd
Fluorocarbon Company Ltd
FoundOcean Limited
GWEC HTL
Group Ltd
J Murphy & Sons
Orga M & C Ltd
OSBIT Power Ltd
Petrofac Facilities Management Ltd
Rota Engineering Limited
Hazardous area and safety equipment
ABTECH Limited
BEKA Associates Ltd
E2S Warning Systems
HMI Elements Raytec Ltd
Signum Technology Ltd
Instrumentation and control
Advanced Sensors Limited
Koso Kent Introl Limited
IMI Precision Engineering
Logistics and load handling
ALE
Ducab UK Ltd
Bridon-Bekaert | The Ropes Group
LEEA
UTC UK Ltd
William Hackett
Specialist technology providers
Barton Firtop
BiSN Oil Tools
Bodycote Surface Technology Ltd
Evoqua Water Technologies
Heatric
Hydratron Ltd
Dow Hyperlast
Noralis Ltd
Offspring International Ltd
Oxifree Metal Protection
PEI Genesis UK Ltd
PJ Valves
The Monobuoy Company Veolia Water Solutions & Technologies
Whitford Ltd