Oil & Gas Asia 2017: Gateway to South East Asia
Oil & Gas Asia provides a platform for companies to tap into the region's business opportunities.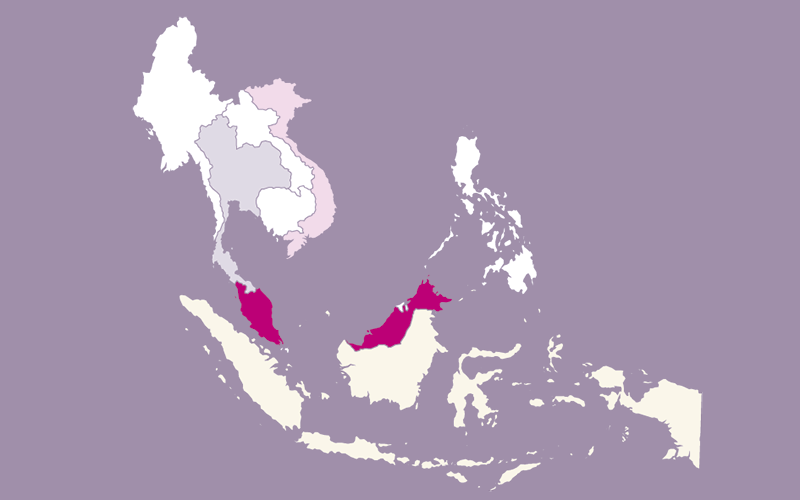 On 11–13 July in Kuala Lumpur, Oil & Gas Asia (OGA) 2017 is expected to attract 23,000 delegates, many of whom will be representing Malaysia's major operators and contractors.
These procurement specialists will no doubt make a beeline for the EIC-hosted UK pavilion, aware that the skills and products developed at complex brownfield sites in the North Sea can also be used to maximise recovery at their own maturing fields.
Likewise, Malaysia, with about 4bn barrels of oil and 83tn cubic feet of natural gas, and a government committed to increasing its energy sector by 5% annually, is an attractive market for the UK supply chain.
OGA 2017 is the only event where delegates can find out about the opportunities offered by the rapidly growing Malaysian market, learn about regional operators' project requirements and procurement procedures, and meet with potential local partners.
Activity in South East Asia
South East Asia is one of the world's fastest growing regions, with the International Energy Agency estimating that over the next 20 years its energy demand will surge by 80%. It is also expected to receive record levels of offshore investment over the next five years, where local capacity will need to be supported by foreign expertise.
According to the EIC's project tracking database, EICDataStream, for 2017–21 there will be a total of 169 projects proposed or under development in this part of the world, worth a staggering US$124bn collectively.
Offshore assets
Looking ahead, the region's decommissioning sector will increase in importance with Brunei, Indonesia, Malaysia and Thailand home to 833 installations that are 20 years or more old – the average life expectancy for an offshore asset.
Malaysia's PETRONAS and Thailand's PTT Exploration and Production have already listed platforms to be decommissioned, and with operators being encouraged to undertake decommissioning, the number is set to grow rapidly. 
---
Vietnam 
Gas is becoming an ever more important feedstock for Vietnam's growing manufacturing and petrochemicals sectors, as the country continues to 
develop as a regional refining and petrochemicals hub.
PetroVietnam is currently undertaking appraisal works at Block 48/95 in the Malay-Tho Chu Basin. This forms part of the larger Block B gas development project, which will produce approximately 6.4bn cubic metres of natural gas and 21,000bbl/d of liquid gas.
Two proposed refineries, the Long Son and the Nam Van Phong refineries, have now been approved by the government but have yet to secure sufficient funding for construction to start. If financing is achieved they will add more than 400,000bbl/d to the country's refining capacity.
---

Thailand
As a result of its falling domestic gas production, Thailand plans to build an LNG import terminal at Rayong, which is expected to start operations in 2023. Carigali-PTT Operating Company (CPOC) continues to be active in the B-17 Block in the Gulf of Thailand, where it is moving ahead with its 
Phase Four field, comprising of three wellhead platforms 
with subsea tie-backs to existing facilities.
---
Malaysia
While many offshore developments are being put on hold around the world, here substantial projects are still moving ahead, including PETRONAS' Bokor Phase III redevelopment project. Malaysia Marine and Heavy Engineering will be responsible for the engineering, procurement, construction, installation and commissioning  of the new central processing platform. Another positive development is the very significant gas discovery made in Block SK408 offshore Sarawak by Sapura Energy, formerly SapuraKencana Energy, estimated to hold trillions of cubic feet of gas. The Pegaga gas discovery located in Block SK320, again offshore Sarawak, is another project making good progress with an invitation to tender for an EPCIC contract expected to be issued by Q3 2017.
---
Indonesia
The government of Indonesia aims to develop five floating storage and regasification unit (FSRUs) in 2017 as part of its plans to improve its domestic gas infrastructure. The country currently has two new FSRUs, located in Central Java (FSRU Cilacap) and West Java (FSRU Cilamaya) under development, which are expected to be operational in 2018 and 2021, respectively.
State-owned PT Pertamina has unveiled its Refinery Development Master Plan aimed at boosting its total refinery capacity to approximately 2.3m barrels per day (bbl/d) by 2025 and cut the country's dependency on oil imports. This ambitious plan will see four new refineries built at a total cost of US$12bn, with capacities ranging from between 300,000 to 350,000bbl/d. 
---

The EIC UK pavilion at OGA 2017 – Hall H5
Visitors to the EIC-run UK pavilion are sure to find a product or service which can add real value to their projects. UK companies will be exhibiting their wide range of tools and expertise, honed over four decades of operation in the North Sea.
Exhibiting companies
AFGlobal UK Ltd: A technology and manufacturing specialist, providing technology, services and fully integrated manufacturing capabilities to clients around the world. AFGlobal UK Ltd aligns well-established precision engineering with game-changing innovation.
Bridon-Bekaert The Ropes Group: Bridon-Bekaert The Ropes Group is a world leading specialist in the manufacture of wire and rope solutions for the most demanding of applications.
Colson X-Cel Ltd: A well-established and highly respected valve manufacturer, Colson X-Cel Ltd has a global reputation for excellence in product design, quality, reliability and the highest levels of customer service.
Hi-Force Ltd: Hi-Force is a leading designer, manufacturer and supplier of hydraulic tools. Catering to a wide variety of industries, its product range comprises over 2,000 products.
Hire Torque Ltd: Hire Torque Ltd is an industry leader in controlled bolting, flange working and portable machine equipment with unrivalled joint integrity expertise.
LUX Assure: LUX Assure offers two key products, CoMic™ and OMMICA™, to monitor and manage chemical levels in hydrocarbons, condensates and water.
Norbar Torque Tools Ltd: Manufacturers of high quality torque tools, including wrenches multipliers, screw drivers and calibration equipment, Norbar is devoted exclusively to the design, development and production of torque tightening and measuring equipment.
Raytec Ltd: Founded in 2005, Raytec is a world leader in LED lighting for security and safety, with over half a million products currently in service.