Automation offers alternative to decommissioning
Innovation is crucial for maximising economic recovery in UK offshore oil and gas. But just how do you reduce costs without compromising safety? Go remote, says Chris Stones at Servelec Controls.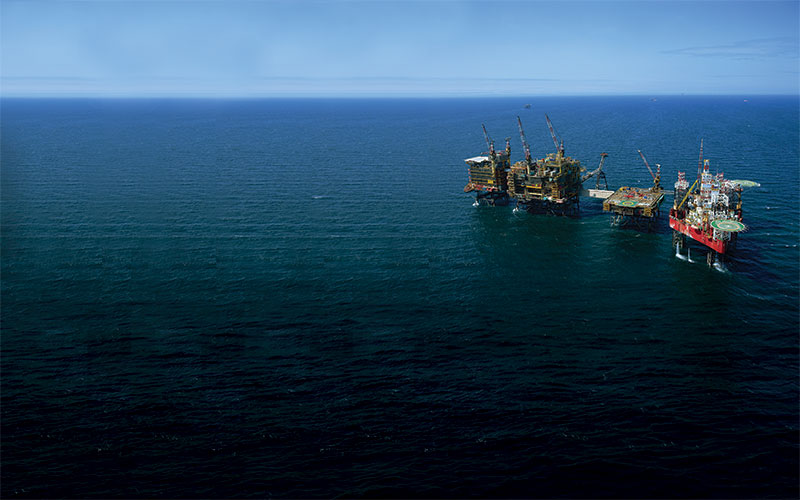 The combined fields in the East Irish Sea off Morecambe Bay are a cornerstone of the UK's natural gas production and have been since the first gas, extracted from deep beneath the waters 25 miles off the coast of Lancashire, entered the National Grid on 9 January 1985.
The case for gas
The fields produced enough gas at their peak to satisfy 20% of the UK's domestic demand. Today, the fields continue beyond their predicted life to provide enough gas to heat 1.5m homes thanks to continued investment in technology, skills and infrastructure. As we celebrate more than 30 years of pioneering gas production at Morecambe Bay, the debate continues regarding the future role of natural gas in the UK energy mix and the ongoing need for increased investment in innovation.
According to National Grid, gas demand rose in 2015 and in 2016, but the current lack of certainty surrounding the resource's future is making it difficult for the energy industry to commit much needed investment towards innovation.
'Undoubtedly, gas still has a critical role to play in a secure energy supply for the UK now, and as the country transitions to a low-carbon future,' comments Chris Stones, Sales Director at Servelec Controls, the EIC's current Company of the Year and holders of the EIC's Innovation Award 2017. 'All stakeholders in the supply chain have a responsibility to ensure that the country has a secure supply of energy, and this is a responsibility we take seriously.'
A new revolution in maximising recovery
With the UK Continental Shelf (UKCS) entering a phase of maturity and everyone involved in the industry adjusting to a 'lower for longer' environment, maximising value from the basin poses an increasingly critical challenge. Pricing volatility has made the industry acutely aware of the challenges faced now and in this lower for longer environment. As natural resources become more difficult and costly to extract, new approaches are required to maximise the economic benefits for both the UK and the industry.
'The challenge facing many operators today is to identify ways to extend the life of their ageing assets and defer the cost of decommissioning, a challenge that can only be overcome by adopting a radical approach,' says Stones.
One radical approach being applied is to shift to remote operations of manned and normally unmanned platforms. Servelec Controls has first-hand experience of this, having assisted one major gas operator switch one of their producing assets from normally unmanned to remotely operated.
To enable this transition, firstly the existing control, safety and electrical systems of the platform had to be replaced with a new, state-of-the-art remote operations solution that enables monitoring and control to be performed in real-time from a control room based onshore. The new integrated  control and safety system (ICSS) and electrical control system designed, built and installed by Servelec Controls, includes alarm management, asset monitoring, fire and gas detection and control, emergency shutdown, electrical system monitoring and remote control.
Converting to be entirely remotely operable meant that the operator could remove several hundred tonnes of redundant accommodation and topsides equipment, including 70% of ATEX hardware – this in turn led to a significant reduction in the need for maintenance and manned operations. Ultimately, the project has led to a 60% reduction in helicopter-based interventions on the platform.
Routine maintenance on the platform is planned remotely via distributed control systems, which monitor and enable remote restart of the facility's systems, supported by CCTV cameras and other monitoring technologies. The ICSS, uprated electrical system and upgraded UPS now means that the platform can support black starts and at least 36 hours of UPS-based power before intervention is necessary. Previously, any outage longer than an hour required an engineer to be sent to the platform to re-start it.
'Remote operations are a viable alternative to costly and permanent decommissioning where our approach can extend the life of a viable producing asset. In this example, the forecasted end-of-life for the platform has been extended by at least 15 years,' adds Stones. 'Successful commissioning is now complete on time and in budget; now the blueprint is proven, other assets are being considered for similar projects. We are also in advanced talks with other UKCS operators about taking a similar approach.'
Dash for smart gas
While pathways towards a low-carbon future remain uncertain, a secure gas supply will continue to be critical, and operators will need to find ways to maintain flexible, reliable and cost-effective production. As an industry, this will only be achieved through innovative and disruptive practices enabled by remote operation and maintenance technology. The rewards are there for operators willing to consider this approach. With operators willing to invest in innovative approaches in mature and established operations on the UKCS, and with the continued support of a committed supply chain, the future of gas production in the area is positive.
With nearly 4tn cubic feet of tight gas locked in existing fields, undeveloped discoveries  and prospects in the southern North Sea and a further 300bn cubic feet still in place under the East Irish Sea, major projects that extend the life of existing assets will help ensure a continued gas supply for UK homes and businesses is secured. 
Putting new technology to work
The driving forces behind remote operations are improving the safety of support staff by reducing the dependency upon helicopter-based manned interventions, reducing operating expenditure and extending the operating life of assets.
In addition to safety improvements and efficiency gains, the Remote Operations solution reduces downtime and minimises insurance and logistics costs. The overall cost reduction improves field viability and provides an opportunity for operators to delay abandonment, an activity which requires significant expenditure. The potential benefits to operators, as proven by Servelec Controls' UKCS-based clients are:
At least a 60% reduction in manned helicopter intervention, bringing both safety and commercial benefits
Delayed asset end of life by a minimum of 15 years
Return on investment inside of two years due to remote operation capability
Demonstrable improvement in safety of support staff by way of minimised intervention
Significant reduction in OPEX
Reduced risk profile and therefore reduced insurance costs
State of the art ICSS and instrument technologies ensuring lifetime supportability