EIC Middle East and North Africa Regional Analyst Fabrice Abalain provides a checklist of everything you need to know before going to Iran and where you'll find the opportunities and how to do business once you're there.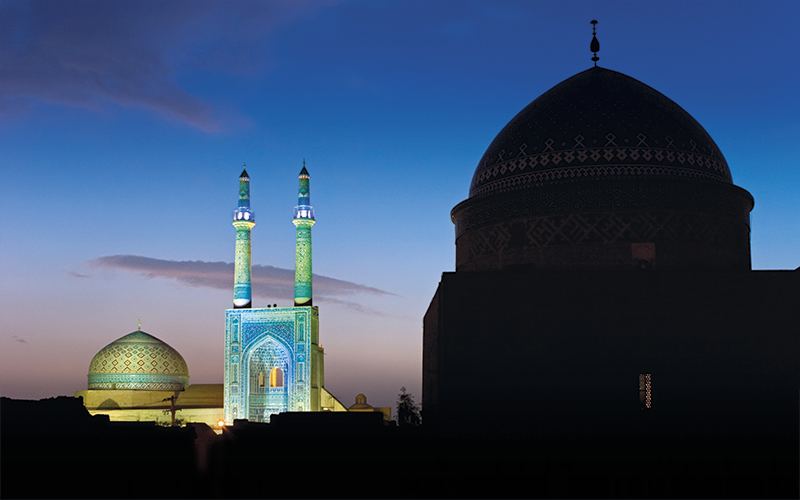 For the last 10 years or so, UK companies have been unable to do much business in Iran as the country has been under extensive UN, US and EU sanctions.
However, all that changed on 16 January 2016 when most economic sanctions were lifted following the International Atomic Energy Agency's announcement that Iran had dismantled significant elements of its nuclear programme.
Now back on the global energy scene and with abundant resources and a government focused on attracting foreign investment, Iran is ready to do business.
---
Energy in Iran:
1st world gas reserves
4th world oil reserves (BP statistical review 2017)
Oil production target (2021): 4.7MMbbl/d
Gas production target (2021): 306Bcm/year
Power, nuclear and renewables 74GW installed capacity (2015)
Production targets:
5GW of renewables by 2020
100GW of installed power capacity by 2021
20GW of nuclear energy by 2030
---
Open for business and packed with potential
While primarily an exporter of oil and natural gas, Iran is perhaps the most diverse economy in the region with an established capital market, a well-developed industrial base and a large population with an increasing demand for energy.
To boost its upstream oil and gas sector, Iran has offered around US$130bn worth of investment opportunities along with a new upstream investment contract – the Iran Petroleum Contract (IPC) – designed to entice foreign companies to return after a near decade-long absence.
Plans to raise crude oil production capacity to 4.7m barrels per day (MMbbl/d) and gas production volume to 306bn cubic metres per year by 2021 include major projects such as the development of the West Karun oil fields, particularly Yadavaran and Azadegan, where a total of nearly US$6bn will be invested expected to be meet Iran's short- term output-capacity growth.
Gas projects include the US$4.5bn Kish gas development, the US$1.5bn Iran-Oman Gas pipeline and the US$8.5bn Iran Gas Trunkline that plans to connect Iranian gas to Europe via a proposed pipeline to Turkey, which is currently at the design phase. The country has prioritised development of the South Pars gas field, where around US$13bn will be invested over the next five years.
Downstream, four new refineries are planned as well as the upgrade of five of the existing ones. The Siraf refinery project, with a budget of US$2.4bn, will bring capacity up by over 480,ooobbl/d. Iran's downstream industry also has huge ambitions, and aims to reach 180m tonnes per year of capacity by 2025.
Opportunities also lie in the power sector, where Iran plans to achieve a total capacity of over 100GW by the end of 2021. While construction of new gas-fired power plant and optimisation of existing single cycle plant form the majority of this capacity, Iran has also set itself a formidable target of 20GW of nuclear energy by 2030. The renewable sector is expected to grow steadily and reach 5GW total installed capacity of solar and wind capacity by 2020.
---
Iran is keen to tap into UK expertise
Huge opportunities are available to companies operating at all levels in the oil and gas supply chain including:
Security of oil fields and pipelines

Training 

Master plan development of oil fields

Field mapping and topography

Oil reservoir recovery potentiating

Risk analysis and management

Safety mechanism analysis

Refining technology

LNG bunkering

Pipelines

Pipe welding

Refrigeration

Rotor assembly, nozzles and related parts

Oil pumps

Valves 
---
Local content
The Iranian authorities are doing their best to maximise the use of its local supply chain. Iranian manufacturers are capable enough to meet most domestic demands and in fact have the potential to supply up to 70% of Iran's petroleum equipment requirements, where equipment can be designed and manufactured completely within the country. The Iranian authorities want to help these companies improve their efficiency and competitivity. For the remaining 30% of equipment that Iranian manufacturers cannot currently supply to the industry, the authorities are committed to supporting their technological advancement to be able to compete in these markets in the future.
Why Iran?
Easily the biggest new market to enter the global economy in over a decade, Iran offers an almost unparalleled range of opportunities to the UK supply chain.
With the approval of its sixth development plan for 2016–2021, which deals with certain shortcomings facing the country, the government has shown signs that it is prepared to listen to major concerns on such issues as guarantees, dispute resolution, enforcement of foreign arbitration awards, transparency and transfer of funds. The government, headed by moderate and outward looking newly re-elected President Rouhani, hopes that by issuing new directives and decrees, it will create the right environment to support investment.
Long-term vision needed
Like most countries in the Middle East, success in Iran's business circles is often defined by whom you know rather than what you know. Taking the time to get to know your colleagues and business associates is vital to getting ahead in business. Face-to-face meetings and negotiations are a vital part of building the trust necessary to embark on a partnership. Displays of long-term commitment are an important part of this – foreign investors with a permanent base in the country will likely enjoy considerable advantages when seeking to make deals.

British businesses will need to carefully weigh the benefits alongside their appetite for risk when considering any investment in the Iranian market.
---
First steps checklist: Are you ready?
Do your due diligence – some goods and services are still under sanction
Contact the Export Control Organisation (ECO) of the Department of International Trade eco.help@trade.gsi.gov.uk to make sure that yours aren't.
Visa – you need a visa to visit Iran
Visas will be denied if you have an Israeli stamp in your passport
For women, you must wear a headscarf in your visa application photo
Business trips can be made using:
– a single, double, or multiple-entry visa for non-fee earning trips of up to one month
– an entry visa for business visitors with right to work
– an investor visa of up to three years, for employees of companies investing in Iran under the Foreign Investment Promotion and Protection Act
Make sure you allow plenty of time for your visa application: they are complex to acquire and the process can take months
Understand the market – deep market insight and cultural understanding is required
Doing business in Iran requires gaining some objective understanding of the people, culture, etiquette, local laws and customs and approach to business. Having this cultural awareness will maximise your chances of success in Iran.
Find the right local partner – and build strong local relationships
Although it's possible to fully own a subsidiary in Iran, it's best to work with a local business partner (an agent, distributor or production partner) as these can help with cultural and language barriers. Carry out due diligence to make sure possible partners aren't on any sanctions list.
Get the right bank account – most banks with US exposure won't do business with Iran
Check with EIC Dubai or download our EIC Country Report: Iran to find a list of banks that will allow you to do business in Iran.
German exports to Iran have risen greatly in the last year; most new entrants report having to use a large number of small German banks.
Register – you'll have to do a lot of that
Before conducting any economic activity in Iran you will need a commercial card which is granted after registering with the: 
Ministry of Industry, Mines and Trade

Iran Chamber of Commerce, Industries, Mines and Agriculture  
Foreign investors also need to register with relevant government authorities including: 
Iranian Foreign Investment Board

Companies 

Registration Office

Ministry of Cooperatives, the Labour and Social Welfare

Local administrative divisions (municipalities)

Iranian National Tax Administration
Money – the official currency is the Iranian rial (IRR)
While the rial is used as Iran's monetary unit in government documents, budgets, and on the currency 
itself, Iranians will commonly express prices in tomans (a tenth of the rial) in daily transactions. Pending parliamentary approval, the Central Bank of Iran will change the official Iranian monetary unit from rial back to toman.
Find a translator – all company documents must be written in Farsi
Any documents that need to be filed with an Iranian court also need to be translated by an official translator and certified by the judiciary, or notarised by the Iranian Embassy in London.
Get help from
Department for International Trade (DIT) Iran 
To increase your competitiveness in Iran, contact a DIT Iran export adviser (DIT.Iran@fco.gov.uk) for a free consultation
UK Export Finance (UKEF)
For trade finance and insurance cover please visit www.gov.uk/government/organisations/uk-exportfinance. You can also check the current UKEF cover position for Iran at www.gov.uk/guidance/country-cover-policy-andindicators#iran
EIC Dubai
The EIC's team is on hand to support you in doing business in Iran. For services including market intelligence, project data and industry connections and export assistance email dubai@the-eic.com
---
Interested in Iran? Visit www.the-eic.com/Publications/MarketIntelligenceReports.aspx to download the EIC Country Report: Iran