A step closer to exploratory drilling
Cuadrilla CEO Francis Egan believes that shale gas has the potential to provide the UK with greater energy security, growth and jobs.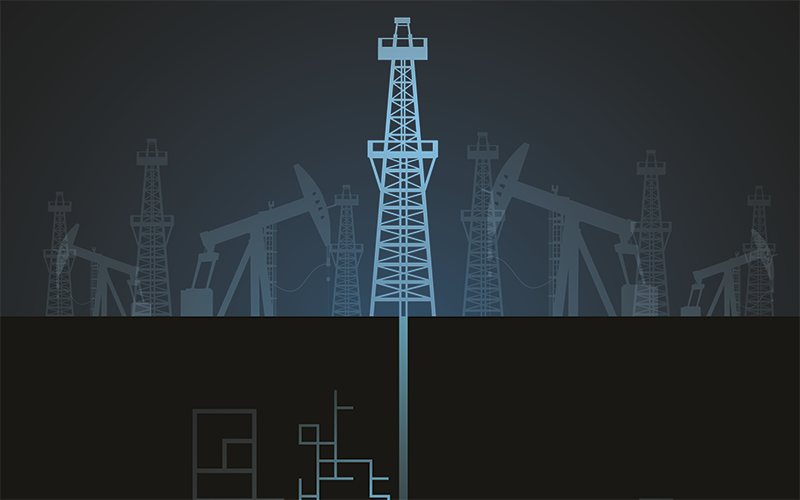 Last October we were very pleased to be given planning consent for our shale gas exploration site at Preston New Road in Lancashire after a long planning and appeals process. This was a significant boost to the UK shale industry and the UK as a whole.
Over 80% of households in the UK rely on gas for their heating and as a country we are already importing over 50% of this to meet demand and gas imports continue to grow as North Sea production declines.
In 2013 the British Geological Survey estimated that there is some 1,300tn cubic feet (Tcf) of gas locked up in the shale rock which stretches across the north of England – the UK currently uses approximately 3Tcf a year for all its gas needs.
Shale gas exploration is critical to understand the economic viability of this resource which can, if commercial, play a vital part in securing the nation's energy security. In January we started construction of our new site in Lancashire, which we are currently completing, and preparing to start drilling over the summer and then hydraulic fracturing towards the end of the year.
---
Contracting opportunities during exploration and appraisal
Drilling     
Rig and equipment mobilisation
Supply of fuel
Mechanical and electrical services
Fabrication/welding services
Recycling/disposal of drilling wastes
Continuous environmental monitoring
Hydraulic fracturing     
Equipment mobilisation
Water supply and storage
Supply of additives and sand
Supply of fuel for the pumps
Mechanical and electrical services
Fabrication/welding services
On-site water recycling facilities
Removal and off-site processing of wastewater
Continuous environmental monitoring
Well testing
Engineering consultancy
Flare design, manufacturing and supply
Civil engineering contractors
Directional drilling specialists
Applying for and making grid connections
Marketing the extracted gas
Continuous environmental monitoring
A full list of potential opportunities for the shale gas lifecycle can be found at: 
www.shalegaslancashire.co.uk/supply-chain/the-opportunity/
---
Ensuring Lancashire directly benefits from our operations is something we are extremely committed to in terms of creating jobs, investment, new skills and community initiatives as a result of shale gas exploration and, if exploration is successful, shale gas production in Lancashire.
We have established our headquarters in Lancashire and for us it is a way of doing business. To support that commitment we continue to publish an independently verified tracker which demonstrates that in just three months of operations this year we had already nearly doubled our total investment into the county. The total of direct and indirect spend into the county from Cuadrilla and its suppliers now stands at over £1.4m.
In addition Lancashire businesses have also been encouraged, to register with the supply chain portal managed by the Lancashire Chambers of Commerce in order to be considered for contracts connected to the Preston New Road operations. Over 400 businesses have already registered.
The months ahead will be a busy and productive one for Cuadrilla. We are very pleased to be in a position to turn the potential for UK shale gas, to redress and reduce gas imports, into a reality.
By Francis Egan, CEO, Cuadrilla Resources