Tapping into America's energy potential
Energy Focus puts the spotlight on the Gulf of Mexico – not only one of the most important areas in the region for energy resources, but also one of the most productive basins in the world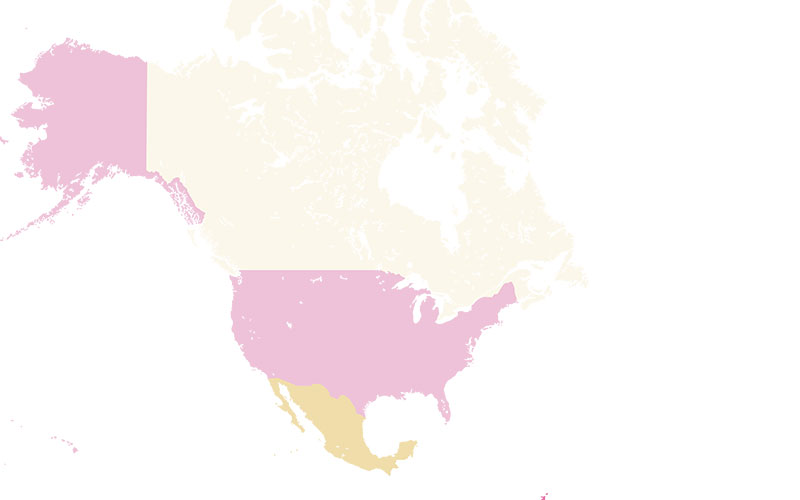 The Gulf of Mexico (GoM) is expected to set another oil production record in 2020 with most of the growth coming from
deepwater projects, reaching an anticipated 1.9Mbbl/d. At the same time, investments in these projects are half the amount they were in 2019, as project costs have decreased by 60% and OPEX is down by 7% since 2015.
The outlook for the GoM is optimistic; despite the significant decrease in investment, the Energy Information Administration expects the region will continue to break records as a result of infill drilling, increased production from existing fields, and new discoveries.
Between 2015 and 2019, the collective resource totalled more than 5Bbbl of oil valued at US$1.9bn (November 2019). For the US, approximately 17% of oil and 5% of natural gas production are sourced from federal GoM waters. The gulf 's share of Mexico's oil and gas production, however, soars to 75% of its total output.
Untapped resources
The US Bureau of Ocean Energy Management (BOEM) estimates that there are still 30Bbbl of oil and nearly 80Tcf of natural gas yet to be discovered. There are currently 2,579 leases spanning 13.7bn nautical acres in the US GoM. The region is poised for plenty of investment and business opportunity as BOEM is launching two lease sales each year through to 2022– which will include all available unleased areas in federal waters, covering 78m acres. In Mexico, regulators estimate a total investment of US$96bn would be required if all 58 blocks awarded to private companies were fully developed.
There have been many significant discoveries in deepwater GoM in recent years. Development options vary and are dependent on the condition and location of the field. Clusters of discoveries are often tied back to centralised production hosts. Some of the most notable deepwater discoveries in 2019 include Shell's 1Bbbl-discovery at its Blacktip Prospect, BP's 122m of net oil pay discovery at its existing Thunder Horse field, a 28m net oil pay encounter at Hess' Esox-1 well, and Talos Energy's 77m total net pay find at its adjacent Bulleit and Orlov Prospects.
There is also opportunity in exploration activities in the GoM. Shell is proceeding with a deepwater drilling campaign on assets it won during Round 2.4, including the drilling of 10–13 wells for an estimated CAPEX of US$800m–2.4bn. Four of the wells will be drilled in 2020, and a similar amount in 2021. Repsol is investing US$98m for the drilling of two wells on acreage it won during the same round.
Across the gulf waters to Mexico, the Andrés Manuel López Obrador administration has set significant targets while attempting to roll back the energy reforms of 2015 and bring the national oil company Petróleos Mexicanos (Pemex) back to the fore, promising an oil and gas market increase in net oil production to 2.697MMbbl/d by the end of 2024.
Decommissioning picks up
Although decommissioning in the GoM has slowed since the downturn,
it is now picking up again as installations completed in the 1970s are reaching the end of their useful lifespans. Structures are being removed at a rate of 150–200 per year. The US Government Accountability office and US Bureau of Safety and Environmental Enforcement estimate that more than 2,000 structures must be removed in addition to 9,000 wells that will need to be plugged and abandoned during the next few years.
Helping members do business
There are still many challenges in the offshore oil and gas market, but EIC's DataStream database provides a positive outlook, showing approximately 95 active and future offshore upstream projects with an anticipated CAPEX of US$131.3bn. This is significant, with many opportunities across the supply chain between now and 2026. Doing business across the Gulf is something EIC is well positioned to assist with. Our North America Office is in the heart of the Houstons Energy Corridor, connecting us to top tier contractors, major operators and governmental bodies. We also have office facilities available to rent.
We recently held our second EIC Connect event in Mexico City, bringing together companies working in the energy sector within the UK and globally, as well as buyers and procurement professionals that are active in the Gulf.
---
Activity to watch across the Region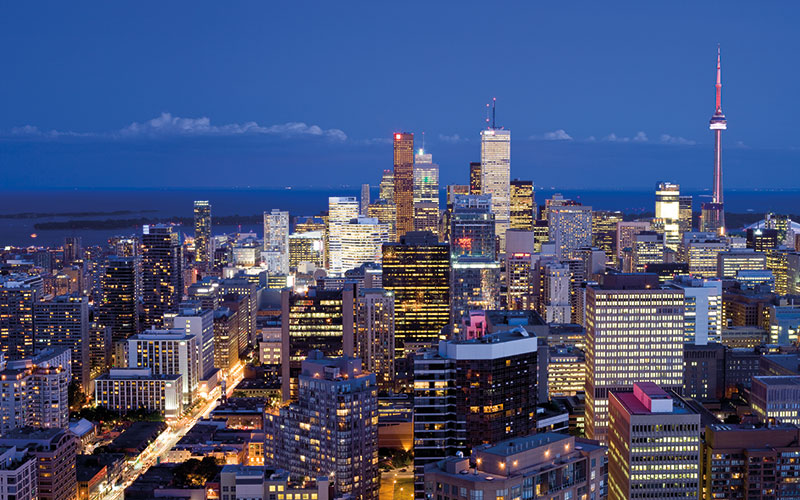 Canada
Canadian firm TC Energy has approved the proposed 2023 NGTL Intra-Basin System Expansion through firm delivery contracts of approximately 309MMcf/d. The natural gas pipeline network includes 92,600km of gas pipeline, which transports more than 25% of North American natural gas demand. The liquids pipelines division includes 4,900km of oil pipeline, which ships 590,000bbl/d – about 20% of Western Canadian exports. Details of the NGTL Intra-Basin
System Expansion include connecting the Western Canadian sedimentary basin to markets in Alberta on the NOVA gas transmission line. It is expected the project will help meet market demand in the power generation, oil sands, petrochemical and utility sectors.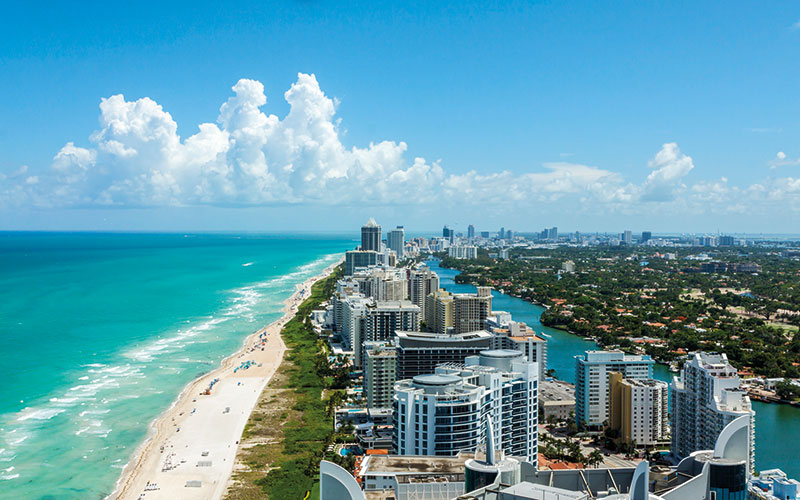 The US
The US Department of Energy (DOE) recently approved four liquefied natural gas (LNG) export projects for construction on the Texas Gulf Coast in February 2020. The DOE's permits will allow the four terminals combined to ship 47m metric tons per year of LNG to countries currently without free-trade agreements with the US, when the facilities become fully operational. The DOE authorised Exelon's proposed Annova LNG export terminal, NextDecade's Rio Grande LNG and Texas LNG export terminals, to be located at the Port of Brownsville, in addition to expansion of Cheniere Energy's existing Corpus Christi LNG export terminal.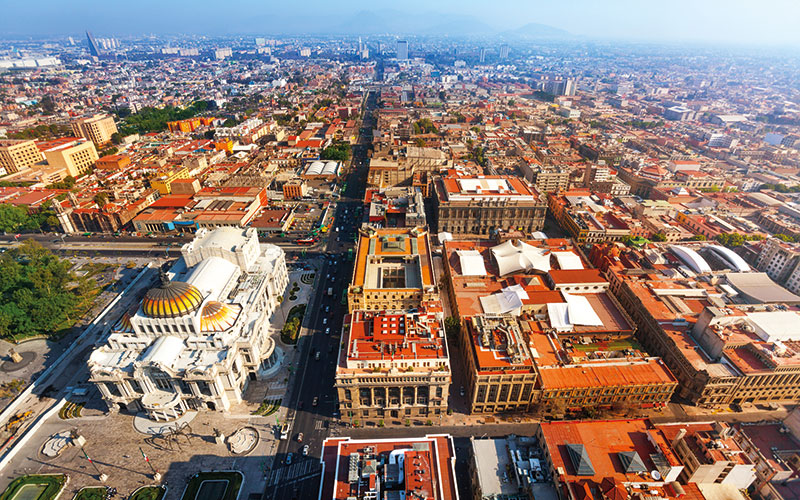 Mexico
Pemex is looking to increase oil production at the Abkatun, Pol and Chuc reservoir complex – made up of 18 fields, of which 10 are currently productive. Part of the development plan is to bring the remaining eight fields into commercial production. Much of the future development will focus on advanced recovery techniques, including natural gas injection in wells at the Chuc and Abkatun fields. Pemex's exploration and production unit PEP plans to drill a total of 54 new development wells (some vertical and some sidetrack), reopen four exploration wells and perform 38 major well repairs at the Chuc project. New infrastructure needed in the area will include 11 offshore drilling structures and 21 subsea pipelines stretching to a combined 136km.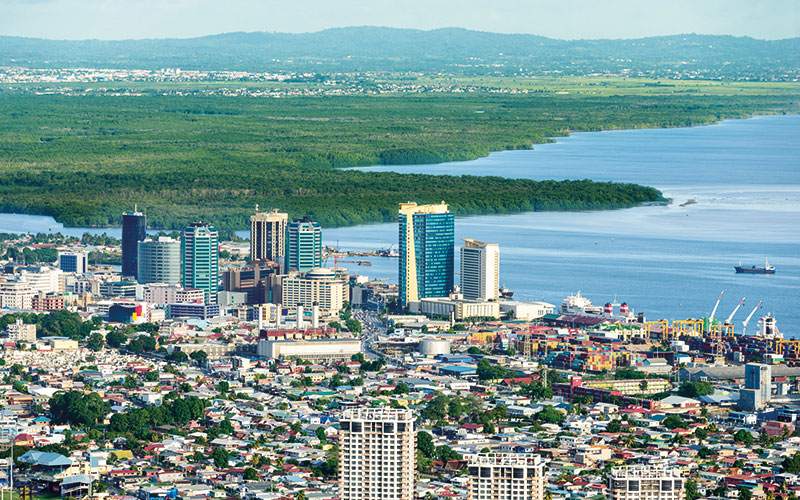 Trinidad and Tobago
Trinidad and Tobago has been involved in the petroleum sector for more than 100 years. There has been considerable oil and gas production on land and in shallow water, with cumulative production totalling more than 3Bbbl of oil. Recently Shell Trinidad and Tobago took a final investment decision for the development of Block 22 and NCMA-4 in the North Coast Marine Area (NCMA). This development, Colibri, is expected to add a total of 43,100bbl of oil equivalent per day (250MMcf/d of gas production) through a series of four subsea natural gas wells. Drilling of these wells is expected to commence in the second half of 2020, with first gas anticipated in 2022.
---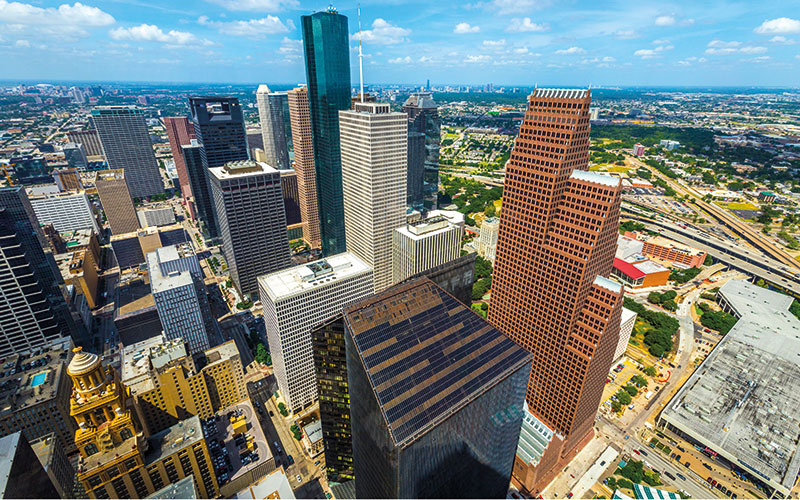 Looking to expand into North America?The EIC can help
If you are thinking about doing business in North America, our team in Houston is on hand to help. For more information on our EICLaunchPad service, which provides a low cost, low risk entry into this market, contact houston@the-eic.com. As part of the Launchpad service we can offer you serviced office facilities, including hot desks, meetings spaces and virtual office provision, enabling you to kick start your business within the region.
Image credit | Shutterstock | iStock