Is gas the new green fuel?
At first glance, it may seem like an odd question. But the seeming contradiction quickly vanishes on closer inspection – because natural gas actually can be used today to rapidly reduce CO2 emissions and serve as a bridge to the hydrogen age, says Wintershall Dea COO Dawn Summers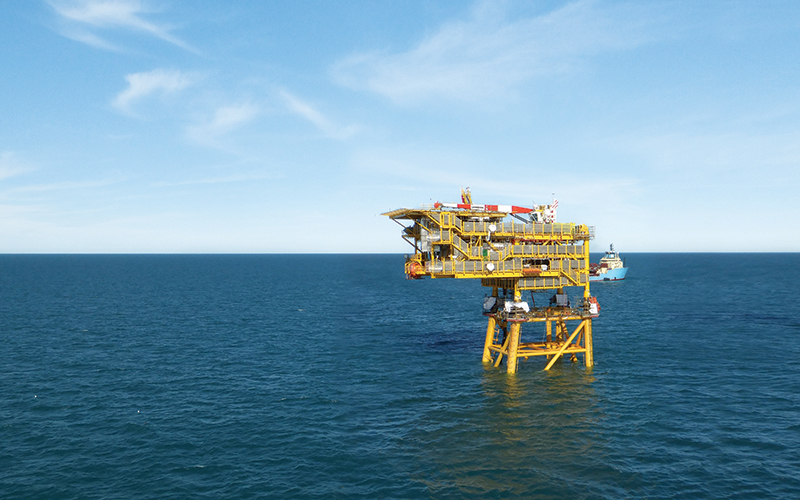 Climate change is the biggest challenge of our time, and Wintershall Dea supports the global goals to reduce emissions without any reservations. We need to switch to climate-neutral energy as quickly as possible.
However, the security of the energy supply must also be guaranteed. It is not yet possible to meet all of the world's needs with renewable energies, so we will need other solutions for a transitional period.
Gas-fired power plants emit 65% less CO2 than coal-fired power plants. Natural gas offers another key advantage, as it will facilitate a rapid transition to the hydrogen economy.
The fact is that renewable hydrogen – meaning hydrogen produced using renewables – will not be available in sufficient quantities in the foreseeable future. However, low-carbon hydrogen – meaning hydrogen produced using natural gas combined with the capture and underground, offshore storage of the CO2 – can fill this gap. It will significantly reduce CO2 emissions and be available soon.
Solving hydrogen's chicken-or-egg dilemma
The establishment of a hydrogen market faces a chicken-or-egg problem: no one will build infrastructure or convert their plants as long as there is too little renewable hydrogen, but no one will produce renewable hydrogen as long as there is no infrastructure for it.
The gas industry can already build hydrogen infrastructure that initially produces, transports and trades low-carbon hydrogen, and will also be able to seamlessly integrate renewable hydrogen at any time. In this way, the fossil-based natural gas will solve the chicken-or-egg problem.
Policy needed to unleash potential
However, natural gas will only be able to play this role if the political framework conditions are right. And this means that Europe must seize this opportunity to quickly create an EU-wide market for hydrogen. A European 'hydrogen union' could unleash the transformative potential that lies in natural gas. The demand triggered by this would result in economies of scale, trigger massive investments and noticeably accelerate the transition to a climate-neutral hydrogen economy.
The US is currently showing how this can be achieved. With its Inflation Reduction Act, the US intends to promote climate-friendly energies on a large scale. Hydrogen is eligible for tax incentives as long as it is climate-neutral – regardless of whether it was produced using renewable energies or natural gas plus carbon capture and storage (CCS). This makes it easier for companies to hop on board to tomorrow's hydrogen economy.
The gas industry stands ready to help transform the energy system to the best of its ability
An industry that is ready
The gas industry stands ready to help transform the energy system to the best of its ability. Wintershall Dea is a good example of what this transition could look like: ideally positioned at the interface of the fossil and renewable-energy supplies, we aim to be the architect for the decarbonisation of the energy industry – indeed, this is an integral part of our strategy. Our diverse range of carbon management and hydrogen activities aim to save between 20 and 30m tonnes of CO2 per year by 2040.
With the BlueHyNow project, Wintershall Dea plans to make a significant contribution to the ramping up of the German hydrogen market. The resulting CO2 is planned to be sequestered in offshore storage sites in the North Sea.
In the Danish North Sea, a large CO2 storage facility is being built under the seabed in a depleted oil reservoir. Wintershall Dea is a partner of the CCS consortium in the Greensand project. The first batches of CO2 are planned to be stored there under scientific supervision at the beginning of 2023. We also have a CCS licence in Norway.
These examples show that we have the know-how needed to push hydrogen and CCS projects forward. Our energy carrier of choice is gas, as it will reduce emissions in the short term and pave the way for renewable hydrogen.
In the near term, there is no other available alternative that can perform this role. A fossil energy source can therefore not be 'greener'.
By Dawn Summers, Chief Operating Officer, Wintershall Dea and President, GasNaturally