Greening the supply chain
Andrew Cuniah at Bechtel on Scope 3 emissions and driving sustainability across the company's supply chain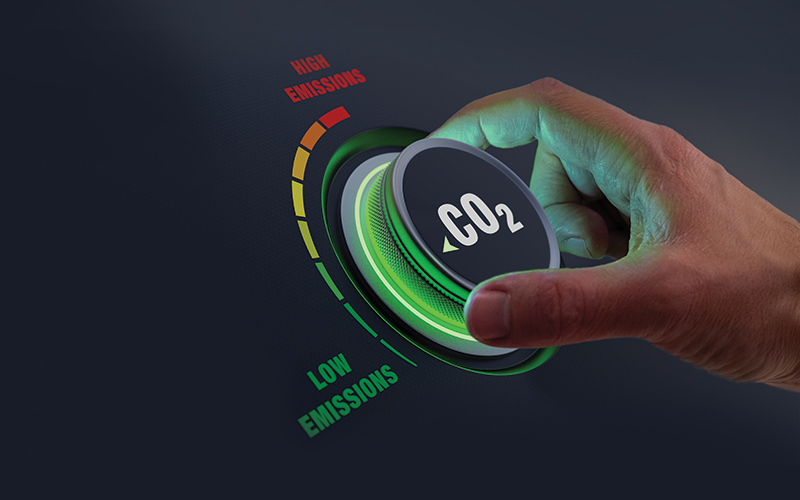 Leading up to the UN climate change summit in Glasgow this November, the unequivocal focus is on accelerating the shift towards the goals of the Paris Agreement and the UN Framework Convention on Climate Change. Bechtel shares this urgency. As the world seeks efficient ways to transition to alternative energy sources, we provide customers with innovative solutions to contribute to a clean energy future while promoting sustainable supply chain practices.
A sustainable supply chain
As an engineering, procurement and construction (EPC) contractor, we engage with customers to understand their evolving needs for identifying, tracking and reporting their progress towards meeting their greenhouse gas (GHG) emission reduction targets.
Many of our customers have announced commitments to reduce their direct emissions (Scope 1) and indirect emissions from the generation of purchased energy (Scope 2), as well as indirect emissions that occur in their value chain (Scope 3).
We intend to deliver a transparent and traceable supply chain
Similarly, as part of our customers' supply chain, Bechtel is committed to understanding and managing Scope 1 and 2 GHG emissions and instilling sustainability across the supply chain. We are working with suppliers to understand, collect and report their emissions, and incorporate sustainability, specifically GHG emissions, into the criteria of the request for quotation and the evaluation process.
Measuring leads to managing
As we progress, we are committed to achieving greater supply chain transparency in order to encourage emissions accounting and reporting and help drive sustainability activities across our supplier organisations. Ultimately, we plan to move beyond measuring emissions and establish GHG emission reduction goals for our supply chain.
Why? Because for EPC projects, the supply chain is a significant contributor to the overall carbon footprint during the construction of our customer's facilities.
With companies increasingly required to report Scope 3 emissions from their value chain under the recognised GHG Protocol, suppliers will need an understanding of their emissions and carbon footprint, and must demonstrate decarbonisation initiatives.
Emerging evaluation criteria will score companies based on demonstrated carbon footprint reductions and/or targets to reduce. We encourage companies to analyse their entire supply chain and own their carbon footprint to understand the principal carbon emitters and how these can be reduced now or eliminated in the future. While this will be different for all companies, the crucial point is to commit to considering a carbon reduction model that will create further opportunities in existing and emerging low-carbon markets.
Increased opportunities
We recognise that product origin is becoming a greater consideration (raw material production, fabrication methods, transportation, etc), and that there has been, to some degree, a contraction of previous 'global sourcing' initiatives. Increasingly, compliance with local content regulations is a precondition for mobilising the financing of low-carbon projects, which will increase local supply chain opportunities.
We also continue to see an opportunity for the UK supply chain in existing markets (including petrochemicals and LNG) and acknowledge that these markets will remain essential as companies rely on success in these traditional energy sectors to help finance change.
Decarbonisation technology solutions offered by the supply chain could provide competitive advantages. However, for our EPC projects, we need to be mindful of the cost implications associated with optimised, decarbonising energy-sourcing strategies and respective supply chain offerings.
Companies that supply the oil and gas industry will diversify business models to evolve and adapt to navigate the energy transition, but their competitive environment may change as new companies come to market with new technology offerings.
Innovation will be key
We recognise the importance of supplier innovation to support the decarbonisation of our customers' facilities, and look forward to learning more from the supply chain. Suppliers can contribute to Bechtel's value proposition by telling our supply chain management teams, led by Gerry O'Connor in Houston and myself in London, what they are doing to reduce their carbon footprint.
For example, in our Bechtel Equipment Organization group, we are already looking at areas that support lower emission, electrification, products that require less power, and increasing recycling. Waste reduction at our sites continues to be an ongoing initiative.
Moving forward, we intend to deliver a transparent and traceable supply chain. Only by better understanding their advancements towards GHG protocols can we achieve decarbonisation goals.
By Andrew Cuniah, Supply Chain Operations Manager – London, Bechtel
Image Credit | Shutterstock