Breaking Brazil: Q&A with Jeferson Leite, Marketing and Sales Manager
Having started by working out of the EIC's Rio office, Bridon-Bekaert The Ropes Group now has two factories in Brazil and facilities in Argentina, Mexico and Peru. Marketing and Sales Manager Jeferson Leite tells Energy Focus about the company's incredible South American journey.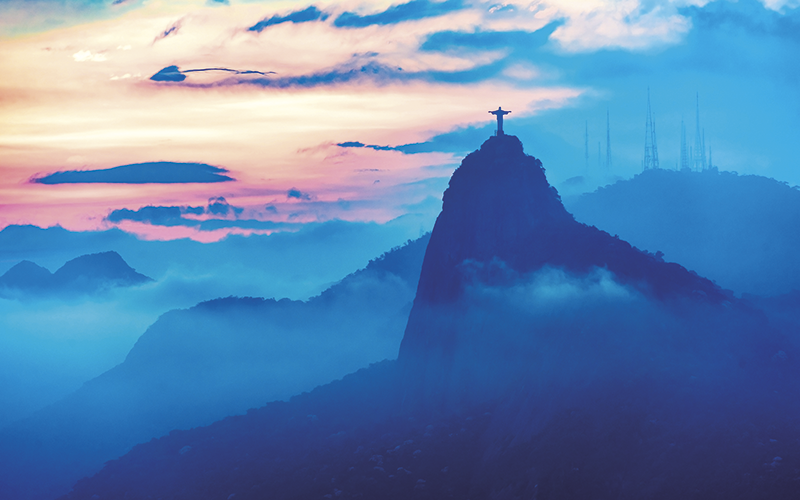 As Bridon's first-ever Brazilian employee can you explain why the company decided to make the move to Brazil?
Well, this was before Bridon's merger with Bekaert, so it's true, I was Bridon's first Brazilian employee. The company already had operations in North America and saw Brazil's pre-salt area as a massive opportunity, which was the key attraction. We knew there was a big market for our specialist rope and cord solutions.
How did things start out?
We started in 2011 by using the EIC Rio's LaunchPad service. Looking back, that was key to our success. One of our first objectives was to meet people in the local oil and gas market and the EIC Rio team introduced me to all the people I needed to know.  We always planned to set up a factory but the first job was to make contacts, and sell our products, imported from the UK and US, to them.
You've touched upon your expansion plans. Can you tell us more?

Our first plan was to acquire market share through the purchase of part or all of a company already active in Brazil.  We weren't the only ones to realise that Brazil had a lot of potential and no one wanted to sell!
Plan B was to partner with a local company. We figured this could work as they would have operations in place, which we could add to, and of course know the local markets. However, it became apparent that local partners couldn't deliver the quality that the Bridon is famous for – they were too focused on costs. Also, they didn't have strong distribution networks. So, we decided on a third route; to go it alone.
What happened next?
Working out of the EIC office, we imported our goods to sell in the Brazilian market. At the end of 2012 we started to bring in machinery from the US and UK and set up our own warehouse, employing local people. In 2016, we merged with Bekaert, becoming Bridon-Bekaert The Ropes Group.  Bekaert Ropes Group had a new purpose-built rope factory in Brazil which finally gave us the local manufacturing footprint we had wanted, which was always part of our plan. The partnership really helped leverage our strengths and allows us to more effectively serve our customers locally in Brazil.  As a result, we have been able to widen our customer base.
So partnering really helped. What other tips would you give companies moving to Brazil?
I would say the two things every company coming here needs are a local accountant and a local lawyer. Tax and law here are really tough to get your head around, even for a Brazilian! So invest in a local expert in both these areas.
Also, hire local people. While local content levels aren't as high as they once were, Brazilian culture is different to the rest of the world. Locals will speak Portuguese and most importantly they'll have contacts and know the regional market.
What's next for Bridon-Bekaert
We'll continue to transfer technology from the UK to Brazil, getting ourselves ready for the oil and gas market to pick up again. We're also using Brazil as a base to expand into other parts of Latin America. This year we took part in an EIC delegation to Mexico, so that might well be the next Bridon-Bekaert location. We already have service centres in Ecuador and Peru, so our footprint in the Americas is getting bigger and bigger. This is really helping the group's overall strength, as a dip in one country may be balanced out by growth in another.
---
Wide open to UK business
Brazil is the largest energy market in South America and has the second largest oil reserves in Latin America.
British companies have been important players in Brazil's oil and gas industry and should further expand their participation as the country relaxes local content requirements and launches its second and third pre-salt bid rounds in the prolific Campos and Santos basins.
The UK supply chain is also very well positioned in the market with around 200 UK suppliers already doing business in the country. Brazil is particularly interested in the UK's expertise in the following areas:
Bringing challenging oil and gas projects to completion

Offshore equipment and services

Subsea technologies

Inspection, repair and maintenance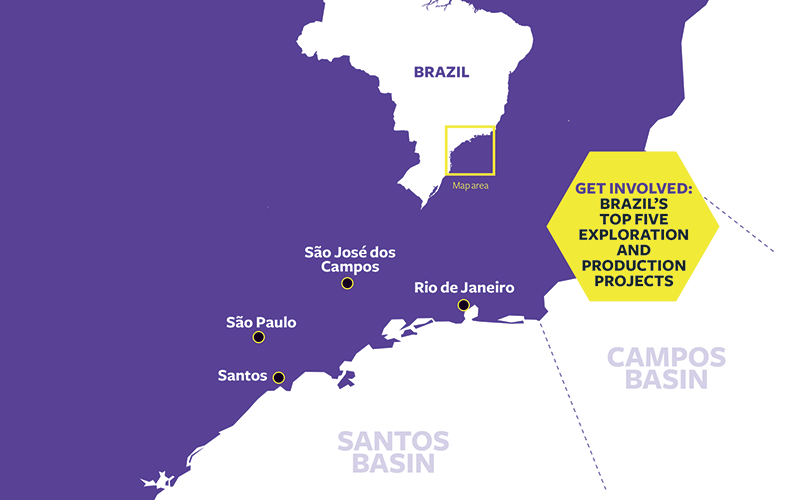 1) Libra field (pilot phase)
Location
: Santos Basin
Operator
: Petrobras (40%)
Value
: US$5.5bn
Petrobras' flagship pre-salt project, Libra is estimated to contain up to 12bn barrels of oil. Its pilot production phase will feature an FPSO able to process 180,000 barrels per day (bbl/d) of oil and 12MMcm/d of gas. Modec was the only qualified bidder for the 22-year charter of the unit while, Aker Solutions, OneSubsea and TechnipFMC have all tendered for the pilot's 12 subsea trees
2) Sépia field
Location: Santos Basin
Operator: Petrobras (100%)
Value: US$3.5bn
Another key Petrobras pre-salt project, Sépia will also produce from a 180,000bbl/d FPSO, but with a 5MMcm/d gas capacity. Modec has been announced as the lowest bidder for a 13-year charter contract. Start-up is expected in 2020.
3) Búzios field (phase 5)
Location: Santos Basin
Operator: Petrobras (100%)
Value: US$3bn
The project features the installation of the fifth production unit at the massive Búzios pre-salt field. The 150,000bbl/d unit will connect to nine production wells and feature flexible lines. The project has been put out to tender and bids are expected in late 2017.
4) Libra field (phase 2)
Location: Santos Basin
Operator: Petrobras (40%)
Value: US$3bn
Libra's second development phase will feature a similar 180,000bbl/d FPSO, but with optimisations such as increased separation pressure and TEG dehydration. 
A tender process for the FPSO is expected to be issued by the end of 2017, with a contract award in 2018.
5) Itapu
Location: Santos Basin
Operator: Petrobras (100%)
Value: US$2.5bn
Formerly known as Florim, Itapu is estimated to contain up to 967m barrels of oil equivalent. The field is expected to feature an FPSO with oil and gas processing capacities of 120,000bbl/d and 3MMcm/d, respectively. Petrobras' development plan for the field was approved in May and a tender for the FPSO is expected in 2018–19, with start-up in 2021.