Energy Focus speaks with Damien Gerard, Commercial Director at Climate Investments
- a US$1bn fund based in London that is part of the Oil and Gas Climate Initiative (OGCI) created in 2014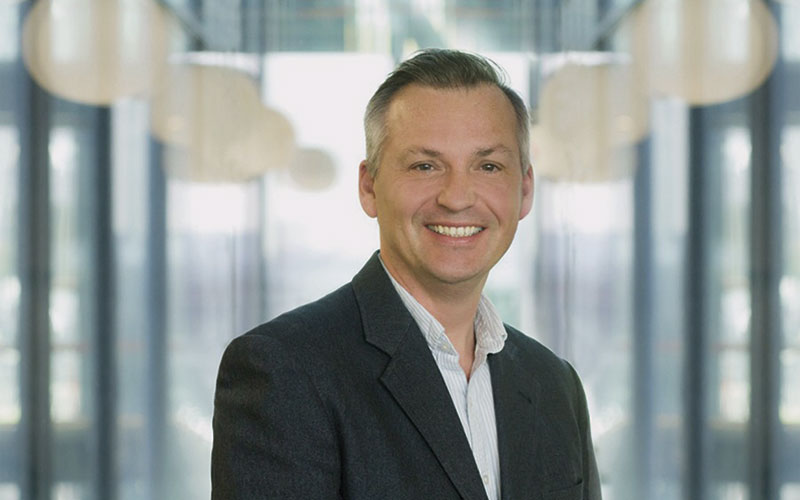 What is OGCI Climate Investments?
When the Paris climate agreement was made, 13 members of the oil and gas industry formed OGCI. It set climate targets and provided investment to support late-stage technologies: more than US$1bn has now been placed into the 2016–26 Climate Investments fund.
We have a very clear investment charter which is geared towards: carbon capture, utilisation and storage (CCUS), minimising methane leaks, and improving energy and transport efficiency.
But how do you bring your product to market in an insular industry? It's not just about financial support – it's about creating new business models and having the capacity to deploy your technology in our member companies. That is what we bring to the table.
Throughout 2018 we received more than 450 applications for investment.
Last year your focus was on reducing methane. What technologies did you back? Climate Investments invested in three companies. The first is valve manufacturer and distributor Clarke Valve. If you look at a picture of a valve from 1902, and a picture of a valve now, they're more or less the same. Clarke Valve developed a new, smaller, more efficient valve which eliminates leaks.
The second company is GHGSat, and the third is Kairos Aerospace. Both take pictures to identify leaks. GHGSat takes pictures from a satellite orbiting the planet and Kairos ties cameras to small aircraft, photographing areas about the size of Scotland over a couple of days, to identify the precise location and volume of a leak.  
Can you give an update on the Teesside CCUS project?
Six of our members  – BP, ENI, Equinor, Occidental Petroleum, Shell and Total – have entered into a strategic partnership with Climate Investments to progress the Clean Gas Project, the UK's first commercial full-chain CCUS project in Teesside. We're still very far away from a commercial model but we hope that Teesside will be selected as one of the two CCUS clusters in the UK.
What activities have been undertaken to engage with the local and wider UK supply chain?
Jonathan Briggs is the stakeholder manager for the Clean Gas Project and prior to the project's announcement last year, we had maintained an ongoing discussion with the local EIC team so that we could share the latest on project timing, current activities and forward timeline.
We have a good understanding of what the local supply chain can offer, but at this point it's still an early stage for the project. The project will aim to source from the local skills, labour and supply chain as far as possible.
What would you like from government to ensure Teesside's completion?
The UK government needs to include CCUS in its contract for difference payments. There are a lot of emitters in Teesside: a fertiliser plant, hydrogen plants and chemical complexes producing useful goods. If they invest in CO2 reduction, they will need some sort of remuneration. The government should put in place policies and regulation to help the industry in general to become greener.
Clarity on storage regulation is needed too. Once you put CO2 in the ground, it stays there for centuries. At some stage, CO2 liability and ownership has to be transferred from the emitter to the state. Until that is in place, few emitters will store CO2 and assume liabilities and responsibilities.
Is Climate Investments investing in reducing emissions in transport?
A key priority for us is heavy duty vehicles. When you look at global CO2 emissions from ground transport, this is the fastest growing sector in the world. There's also a long list of opportunities for truck efficiency improvement. We're also looking into aviation and shipping.
What areas will you invest in this year?
Our investment charter is not set in stone. We're constantly looking at the best opportunities and the best impact we can deliver with our money. This year, we will focus on CCUS. For example, we've invested in UK-based Econic, which uses CO2 as a feedstock to make products such as the foam found in upholstery.
There's a lot of talk on direct air capture, but it's not clear yet that there is a convincing business model around that. For energy efficiency we're asking, where do we focus? The landscape is broad: cement, coal, transport and petrol chemicals. They are all different worlds with different solutions.
What should a company applying for investment know?
Climate Investments is interested in relatively mature technologies that are ready for pilots or deployment. Companies need to deliver a material impact on climate change. It's all about global greenhouse gas reduction. That's the priority. 
---
OGCI members
BP
Chevron
CNPC
Eni
Equinor
ExxonMobil
Occidental Petroleum
Pemex
Petrobras
Repsol
Saudi Aramco
Shell
Total