Newfound sense of pragmatism reshapes oil and gas decarbonisation
Security of supply and cost of energy join emissions reduction as key drivers in the journey to net zero, says James Richardson, commercial director for UK industrial decarbonisation at Baker Hughes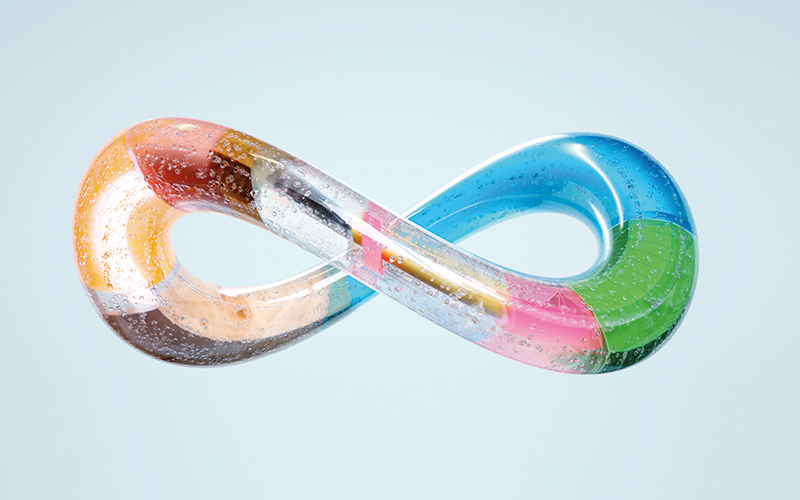 The oil and gas decarbonisation debate has shifted in a more pragmatic direction during the past 12 months, largely in reaction to geopolitics and increasing anxiety over security of supplies.
Projects that were previously on hold, or that had limited late-life options, are back in play thanks to the improved economics of higher prices and the urgent need for alternative producers of energy – particularly gas.
There is also increased acceptance in society that gas is an essential transition fuel, displacing coal and oil as part of the net-zero journey and underpinning industry efforts to make significant carbon emission cuts in the near to medium term.
Technology, innovation and expertise are enabling the changes required – from sequestration to subsea infrastructure, hydrogen production, electrification and flare management, among other solutions.
Sweating assets
Reducing emissions for existing projects, and safeguarding or even extending operational lifetimes, are the immediate challenges for the oil and gas sector – made more acute by ageing infrastructure in areas such as the North Sea.
Electrification is seen as the solution for many, whether in the shape of power from shore or co-located renewables such as floating wind. Clustered fields and other 'crown jewel' assets are likely to be the main beneficiaries, given the level of investment necessary.
Subsea technology companies will enable the development of offshore grids, connecting renewable offshore power, onshore supply and existing generating assets to decarbonise the power requirements of offshore infrastructure, including processing, dynamic cabling, pipelines and umbilicals, remote power infrastructure and electric components, among others.
Hydrogen could also play a role. Using non-hydrocarbon fuels in the gas turbines often used to power oil and gas infrastructure will be particularly important in regions where vulnerable or high-carbon onshore grids rule out clean, reliable electrification.
Flaring and methane emissions from existing assets are another area of focus, with industry committed to reduction towards zero in both areas.
More effective measurement, management of flares – think optimal destruction efficiency – and leak detection will play their part. Baker Hughes believes technologies such as flare.IQ and Lumen are part of the solution.
New horizons
There are many hard-to-abate sectors across our economies. Among them are some oil and gas operations, in particular ageing infrastructure or nearer production cessation dates that have limited options for electrification investment. Negative emissions technologies will also be crucial. Carbon scrubbers, including direct air capture, could be central to addressing these types of emissions.
Carbon capture, utilisation and storage (CCUS) is essential. Collection, transport and storage – as well as installation – each pose their own challenges, but the component technologies are largely in place and proven. CCUS can, importantly, transform Scope 3 emission profiles for operators both at the point of production and consumption.
Newbuild gas projects, meanwhile, have the relative luxury of embedding market-changing emission reduction technologies from day one. These will often rely on advances proven in the subsea sector and, increasingly, floating installations.
Dynamic cabling, complex subsea power infrastructure, pipelines, offshore grids – all will combine to lower the carbon footprint of projects during fabrication and construction, and keep it optimised during operational lifetimes.
Gas will, of course, dovetail with, and contribute to, parallel developments in adjacent sectors: production of hydrogen and ammonia fuels, global transport infrastructure, expansion of deep-water and marine renewables, integration with CCUS, energy storage.
Removing carbon across multiple sectors demands a multi-pronged approach. To this end, Baker Hughes has acquired Mosaic Materials to further develop and scale its direct air capture technology, and invested in Ekona for turquoise hydrogen through pyrolysis, in NetPower with its Allam-cycle combined-cycle gas turbine technology, and the synthetic natural gas production developed by Electrochaea.
The carbon-emissions associated with future production will, as a result, be lower than those associated with current production; both the construction and operational emissions (Scope 1 especially) as well as the Scope 3 emissions associated with society's consumption of the energy.
Recipe for success
The energy landscape is shifting as supply and cost concerns drive increased public acceptance that the low-carbon transition is a journey rather than an on/off switch. That does not, however, reduce the size of the hurdles ahead. If anything, it multiplies what will be necessary to meet the triple-headed challenge of carbon reductions, energy security and rising costs.
The technologies necessary to achieve the energy transition exist, but we need to deploy those advances in the right way, at the right time, to make the most immediate impact – across existing and future assets, and accepting the key role gas will play.
---
Towards net-zero operations
Oil and gas: there is no single pathway to achieve a lower carbon future
Energy efficiency
Platform electrification
Mitigation of flaring and venting
Mitigation of methane leaks
CCUS
Hydrogen
Subsea production systems
Invest in renewables
Switch to gas
---
The technologies necessary to achieve the energy transition exist, but we need to deploy those advances in the right way, at the right time, to make the most immediate impact – across existing and future assets
Success will come. It is a matter of understanding the size of the challenges ahead, taking the pragmatic steps that will be necessary to reach our goals, and having the will to achieve change at an acceptable price and without disrupting energy access. And the experience and expertise of industry will make all the difference.
By James Richardson, Commercial Director for UK Industrial Decarbonisation, Baker Hughes
Image credit | Getty