ADIPEC 2018: A region ripe with opportunities
Amid energy diversification, investment in oil and gas projects across the Middle East remains strong. For UK companies looking to do business in the region, ADIPEC is the place to be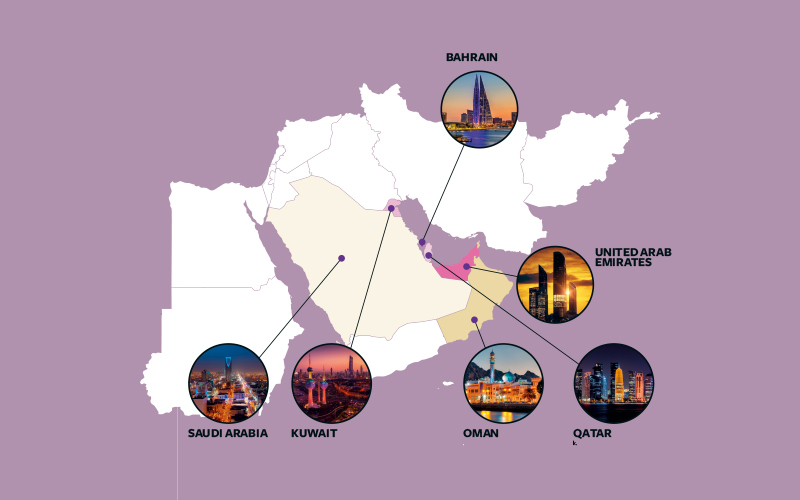 Set to welcome more than 110,000 visitors during 12–15 November, the Abu Dhabi International Petroleum Exhibition and Conference (ADIPEC) stands as one of the world's top energy events, and is the largest in the Middle East.
Now celebrating its 21st edition, ADIPEC has long been recognised as the go-to hub for meeting key players with real buying power in the Middle East, delivering real business opportunities. Around 82% of attendees are decision makers, purchasers or influencers, and this year, more than US$10bn of business is expected to be concluded during the exhibition.
Across the region, the speed of the transition to a new energy mix is accelerating and renewable energy output is forecasted to triple by 2035. However, the Middle East continues to attract huge capital-intensive hydrocarbon investments. In Gulf Cooperation Council (GCC) states alone, around US$330bn has already been committed to 192 oil and gas projects, which will move forward between now and 2026.
Doing business in the GCC
As the UK develops its first independent trade policy for more than 40 years, the opportunity for UK firms to trade with GCC markets has never been greater.
When assessing whether or not to do business in the Middle East, companies should be encouraged by the vast appetite for British goods and services in the region, as well as prospects for a free trade agreement and reaffirmed bilateral ties with many GCC countries.
Exporting to the GCC can present exciting challenges and rewards. But as government regulations vary – each state has its own unique requirements – it is vital to know what the export rules are for each one. The article on page 31 spotlights the local content requirements of three national oil companies – ADNOC, Saudi Aramco and Kuwait Petroleum Corporation. Having a physical presence is very important when establishing a business, and a high level of business loyalty, as well as a flexible, long-term approach, is essential for success. 
---
Saudi Arabia
While its much-publicised IPO has been delayed, Saudi Aramco continues to invest across all sectors, the largest being the US$15bn spend on developing the Marjan field plus the upgrade of interconnecting pipelines from the Haradh and Hawiyah gas plants. On the power side, there have been announcements concerning a possible nuclear power plant and investments in renewable projects covering the wind and solar sectors.
---
Kuwait
With the Al-Zour Refinery approaching completion, the focus is now on developing a new petrochemical complex alongside the refinery. Total costs are expected to be in the region of US$7bn. In the upstream sector, Kuwait Oil Company intends to develop oil fields in the that require the very latest EOR technologies in the northern part of the country. The planned 1.5GW Al Khairan power and desalination plant is at the pre-qualification stage.
---
Oman
There have been two significant developments in Oman. First, BP's completion of the Khazzan gas field, immediately followed by a final investment decision to launch phase II, which has an estimated CAPEX of US$4bn. Second, progress continues to be made at Duqm, where the whole port is being developed along with a new grassroots refinery and associated petrochemical and power complex, carrying an investment of some US$5bn.
---
Qatar
Qatar remains the world's number one LNG exporter with a recently announced programme of optimisation and debottlenecking of existing plants. The lifting of the North Field moratorium has attracted renewed international interest. The country recently announced a US$2bn programme to enhance its transmission and distribution network.
---
United Arab Emirates
ADNOC has been implementing its In-Country Value initiative, applying it to recent contract awards. In addition, it has announced plans to invest US$46bn in its downstream sector, focusing on developing Ruwais as a world-leading petrochemical hub. In Dubai, DEWA is carrying out several solar projects.
---
Bahrain
Earlier this year the country announced a very significant oil and gas find in the Khaleej Al Bahrain Basin and plans to have this new field onstream by 2023. The Saudi Arabia to Sitra refinery pipeline upgrade has been completed and some major contracts for the Sitra upgrade project have been awarded.
---
Looking to expand into the GCC? 
The EIC can help If you want to make the most of the many business opportunities on offer in the GCC, get in touch with the EIC. Our Dubai team knows the local markets inside out and can introduce you to all the region's key players.
Just as important as our practical advice and connections is our Dubai LaunchPad service, which provides a low-cost, low-risk entry into this booming market. We can provide you with serviced office facilities, meeting rooms and hot desks as well as as organise your residence visa for you – everything you need to start building your business in the region.
---
The EIC UK pavilion at ADIPEC – Hall 8
Decades of experience in one of the world's harshest and most demanding offshore environments, the North Sea, have honed the UK oil and gas industry's expertise to meet the challenges of the global energy market.
Please take the time to visit as many as the UK exhibitors as possible and find out how they can add real value to your projects and programmes.
Design, engineering and consultancy
BMT International, Clarkson Research Services, Completion Products, Glacier Energy Services, Goodwin International, Mott McDonald, Penspen, Total Waste Management Alliance, Westley Group
Hazardous area and safety equipment
Abacus Lighting, ABTECH Limited, BEKA Associates, BS & B Safety Systems, Carrington Textiles, Crowcon Detection Instruments, E2S, Elmac Technologies, HESCO, Hughes Safety Showers, Knowsley SK, Moflash Signalling, Orga M & C, Raytec, Spectrum Industrial, Wolf Safety
Governmental
Welsh Government
Instrumentation and control
Advanced Sensors, Delta Controls, EXHEAT, Icenta Controls, IMI Precision Engineering, Oliver Valves, Petrotech, Stewart Buchanan Gauges
Pipelines and piping materials
Garlock Pipeline Technologies, Lokring Northern UK, Online Electronics
Logistics and load handling
ACE Winches, Cargostore Worldwide Trading, Safelift Offshore
Specialist technology providers
BiSN Oil Tools, Churchill Drilling Tools, CMP Products, Cutting & Wear Resistant Developments, Evoqua Water Technology, Flexitallic, HMT, HTL Group, Hughes Pumps, Innospec, Intervention Rentals, James Fisher Subsea Excavation, Norbar Torque Tools, Oxifree, Pharos Marine Automatic Power, Process Vision, Springtech, Transvac Systems, Whitford