Industry gears up for ONS 2018
With an industry back on track, ONS is the place to position yourself for the future. The capability to innovate and to bring innovation successfully to market will undoubtedly be crucial to extending the life of the North Sea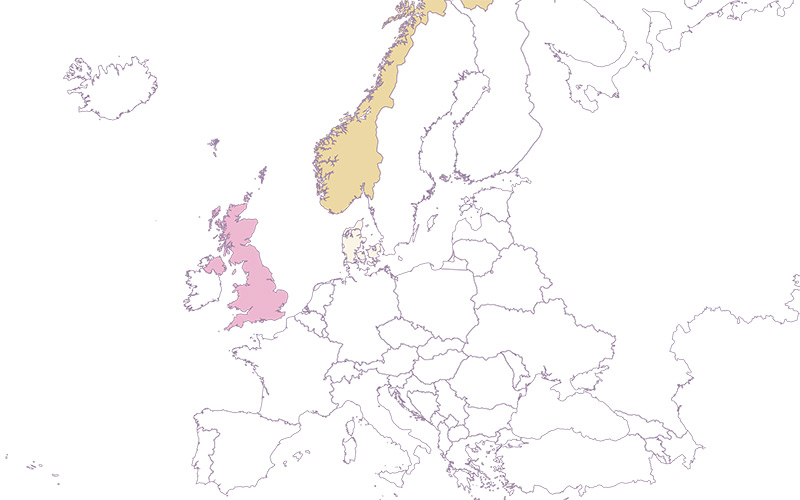 Founded 44 years ago, Offshore Northern Seas (ONS) has developed with the times and today provides a platform for the presentation of strategic, commercial and technological issues facing the international oil and gas industry, as well as showcasing the latest innovations within the industry.
Held from 27-30 August, ONS 2018 is the ideal arena for more than 1,200 exhibitors and approximately 65,000 visitors to establish new partnerships and alliances, and to reflect on how the industry should meet the energy future.
As the world moves towards a cleaner energy economy, innovation will be critical in securing a low-carbon future. Based on this year's theme, 'innovate', the event will address opportunities in technological advances, fundamental shifts in business models and leadership equipped to manage large-scale transformation.
This biennial event is a great way to gain exposure for your business, and to explore business opportunities in the Norwegian oil and gas sector. \
North Sea comeback
As we enter an era of strategic partnerships with new players and different perspectives, private equity is driving resurgence and we see companies like Neptune and Chrysaor, as well as small exploration and production companies like IOG, building extensive portfolios via asset sales from majors, while Aker and BP are exploring new models.
A total of 239 oil and natural gas projects (not including decommissioning) are expected to start operations in the North Sea – across Denmark, the Netherlands, Norway and the UK – between 2018 and 2025. Of these, 126 are under development and 113 are proposed projects. The UK leads with 66 active projects, Norway has 53 and the Netherlands and Denmark follow with four and three projects, respectively. Norway leads in terms of the number of proposed projects with 57, followed by the UK with 48. The Netherlands and Denmark both have four projects.
Proposed CAPEX of US$114.35bn is expected to be spent between 2018 and 2025 to bring the planned projects online in the North Sea, with US$45.26bn expected to be spent on projects slated for the future. 
The UK
Final investment decisions are expected on 16 fields across the UKCS in 2018. Commitment to the basin has been shown by the major oil companies, BP and Shell, who have approved development of the Marconi-Vorlich oil fields and the Penguins field redevelopment, respectively. Three separate EPC contracts will be undertaken at Premier Oil's Tolmount gas field and cover the building of the platform, pipeline and onshore work. The OGA's recent 30th Offshore Licensing Round saw the award of 213 licences, covering 229 blocks or part blocks, to 61 companies.
Denmark
Under threat of decommissioning in 2017, the Tyra field is now being redeveloped by Total. The US$3.34bn project will replace some of the existing platforms, which had subsided by around five metres over a 30-year period. The two existing gas processing and accommodation platforms on Tyra East and Tyra West are being replaced by one new processing platform and one new accommodation platform. The four well head platforms and two riser platforms will have their jackets extended by 10m. The current topsides will be replaced by new topsides. McDermott International and Dragados Offshore are among the contractors working on the redevelopment.
Norway
Significant offshore field developments continue to move forward. Equinor, the largest player in the country, is currently developing the first phase of the huge Johan Sverdrup oil field, which will come into production during 2019. Phase two is moving forward at pace, with several EPC awards pending. Once both phases are completed, by 2022, Johan Sverdrup will see oil production peak at 660,000bbl/d. Aker BP is also at the forefront of new developments – notably the Hod oil and gas field redevelopment, which it aims to make a final investment decision on by the end of 2019.
---
Visit the EIC-hosted UK pavilion
Please take the time to visit the exhibitors on the UK pavilion in Hall 5 to find out how their innovative products and services can add real value to your projects and programmes.
Arc Energy Resources
Specialises in the supply of corrosion resistant cladding and the manufacture of specialist fabrications for the nuclear, oil and gas, renewable energy, petrochemical, defence, agritech, rail, and water industries, delivered by a highly qualified, fully accredited and experienced team. See our interview with Arc's Managing Director Andrew Robinson on page 50.
Clarkson Research Services
Its large research team compiles and interprets data on the world's cargo and offshore fleets of over 150,000 vessels on a daily basis, including technical features, freight rates, ship prices and cargo/economic statistics.
Garlock Pipeline Technologies
A world leading manufacturer of critical pipeline sealing and electrical isolation products, it employs advanced engineering and manufacturing processes to meet the challenging demands of the oil and gas, water/wastewater, and construction and infrastructure industries.
Heatric
Designer and manufacturer of compact diffusion bonded heat exchangers. Up to six times smaller and lighter than conventional shell and tube heat exchangers, Heatric's compact diffusion bonded heat exchangers are commonly used in in gas and light hydrocarbon liquid processing and gas compression cooling, as well as in petrochemical and chemical processing.
Lonestar Fasteners Europe
A leading manufacturer and distributor of standard, special and exotic fasteners and bolting. With an extensive stock inventory, the company is able to provide a wide range of fully certified safety critical bolting and fasteners, on short lead times and at competitive prices.
Mech-Tool Engineering
A global supplier of solutions protecting people and equipment from fire, blast and radiant heat hazards for the offshore and onshore oil and gas, nuclear, renewable energy, chemical and petrochemical industries.
Rota Engineering
Specialists in the design and manufacture of ultra-robust ex and fibre optic connectors, USB memory drives, Bluetooth and wi-fi dongles for explosive atmospheres, utilising Exd, Exde, Exn and Exi protective methods.
Image credits| Bo B. Randulff, Roar LIndefjeld / Statoil