A smart move for the offshore industry
Fraser Graham at Apollo looks at how the industry can use technology to work more intelligently and maximise economic return.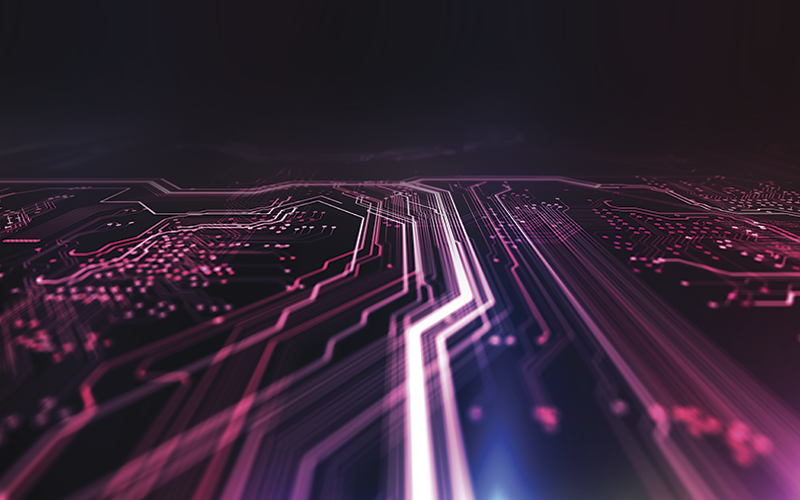 Using analytics to drive consumer demand, manage costs and give more accurate forecasting is not new in many industries. Retail, manufacturing and even banking all use analytics to predict and improve business performance. So why is it that the energy industry has been left behind in this?
As operators and duty holders continually fight to reduce production costs with ageing assets, surely focus must be placed on cost-effectiveness and safety. This is where technology can really play a part. The industry will comfortably spend millions annually on maintenance activities, using outdated methodology and processes that just do not present a viable, long-term economic model. 
From big data to smart data
The engineering capability and intelligence of the industry is not in question, but how has the energy community let itself fall so far behind in day-to-day data collection, analysis and management? Big data is a term that I hear on a near daily basis, but how do you utilise the data to increase visibility, knowledge and ultimately help managers to make quicker and better decisions about predictive maintenance across the full lifecycle of an asset? 
4G networks and wi-fi are now common place on platforms and smart devices with appropriate zone ratings already exist, so why do we still employ offshore inspectors to collect information on pen and paper, taking the time to type it up in the office, eventually emailing it to someone onshore, who in turn has to dissect that report and then duplicate this data into the corporate system? 
Nowadays, offshore teams can synchronise work packs to a tablet or smart phone at the start of their shift, collect data as they go and with a touch of a button, upload the information collected within seconds and disseminate it through the onshore integrity teams. The processes and technology exists to remove any additional administration burden and automatically present data collected from the moment it is captured, with increased accuracy and no duplication. 
Turn your data into action
One question I ask clients, which often is met with shock and surprise is this: 'If you are not going to use the data you already have, why not save money and stop collecting it?' The notion of not carrying out any data collection is obviously ridiculous but the premise of the question is valid. If you are not going to use the information collected to review, plan and predict activity, then why bother? 
More intelligent risk-based inspection can improve not only safety but efficiencies in the value chain. The correlation of data can be used to spot trends and predict faults, significantly mitigating risk and streamlining operational performance. The technology exists to not only monitor the integrity of an asset onshore but to actually create intelligent inspection routes to maximise inspection time as well as to even measure to within a couple of millimetres the distances and sizes of space to allow for a survey and 
in turn engineering and fabrication to be completed, without even visiting the site. The advancement of drone technology and HD CCTV even allow for operators to monitor and inspect equipment and structures from an onshore office, removing the need for a permanent on-site inspection team. 
Technology is moving forward daily as the drive for cost reduction and innovation continues. With the added focus from governmental-backed bodies such as the Oil & Gas Technology Centre (OGTC), digitalisation and technology have been given the spotlight, supercharging development and making these solutions affordable and practical. 
As a more futuristic viewpoint, the advancements in augmented and virtual reality are not only being used for training and development but also for pulling live streaming information from sensors to create an environment onshore that gives engineers fully immersive visibility and interaction with an asset from the comfort of their office. These technologies can already interact with data management systems to allow operators real-time access to information. An issue I am constantly met with is the lack of bed space on an asset. When you also take in the costs incurred from helicopter flights (let alone the safety aspect) and catering, having the ability to perform maintenance tasks and inspection from an onshore office is highly appealing and a real alternative to drive down costs.
Performing regular maintenance is a costly necessity, but what if we were smarter about what we inspected and maintained? Predictive maintenance and machine learning can lead to major cost savings and as time goes on, the more information that is gathered, the more accurate the predictive maintenance can be, but only if we use the data. 
Maximise your return, go digital
It might be premature to suggest the days of paper-based reporting is a thing of the past; however, making the change to one of the various software solutions available can help us move away from outdated strategies and inefficient techniques. The industry needs to continue to move forward and the strategic deployment of one of these systems will allow operators to make quicker and better decisions relating to planning and conducting operations and maintenance offshore which can only increase uptime, safety, efficiency and profit. 
Appropriate engineering knowledge will always be needed but technology can free up an engineering team's time to concentrate on what they are good at, engineering. Just imagine if we combine an engineer's knowledge with technology. That could be really powerful. 
---
Case study: Increasing efficiency offshore
The challenge 
The client, a floating production, storage and offloading contractor, required an integrated and comprehensive integrity management software solution for its oil and gas operations.
The aims
The client wanted to: 
Deliver operational efficiencies through digitalising the offshore/on-site workforce.
Deliver significantly improved and efficient data management and work flow onshore.
Improve the operational efficiency and quality of recording data at worksites through application of mobile and wireless technologies.
 
The method 
After a number of early successful projects involving the migration of integrity data from legacy and uncontrolled sources, Apollo KnowHow™ was developed in partnership with OGTC. A modern, scalable, cloud-based data management software system, the solution brings significant data management and data quality benefits to engineers and other parties, while looking to future developments.
The impact
Apollo KnowHow™ is a step towards digitalising the offshore worker. With the addition of optional modular add-ons, the new system will enable the distribution of electronic work packs, digital harvesting of integrity data along with real-time reporting of data to the desktop of senior management, integrity managers and engineers, etc. 
In addition, the ability to present data effectively, involve teams as appropriate, mirror engineering processes, provide work flow, audit trails, link to other systems (visualisation tools, document management systems, etc.) ensures rapid close-out of anomalies before they become larger problems. Importantly, the design and architecture of KnowHow™ allows it to manage many sources of data effectively, e.g. fabric maintenance work flow, pressure systems, Ex equipment, instrument tubing, trending, risk management, etc. Uniquely, KnowHow™ allows the client an instant view of the integrity of their whole asset in real-time. 
The savings
Apollo KnowHow™ has saved the client more than 20% on man-hours in the first campaign. As the client integrates the new data management system into its business, this is set to increase. Financial savings are up to £500,000 per asset, per year.
---

By Fraser Graham, Business Development Executive, Apollo