The next great LNG player
Mozambique is expected to become a top 10 global LNG supplier. UK companies have the experience, expertise and technology to help maximise the country's offshore gas potential, writes Paulo Chachine at DIT Mozambique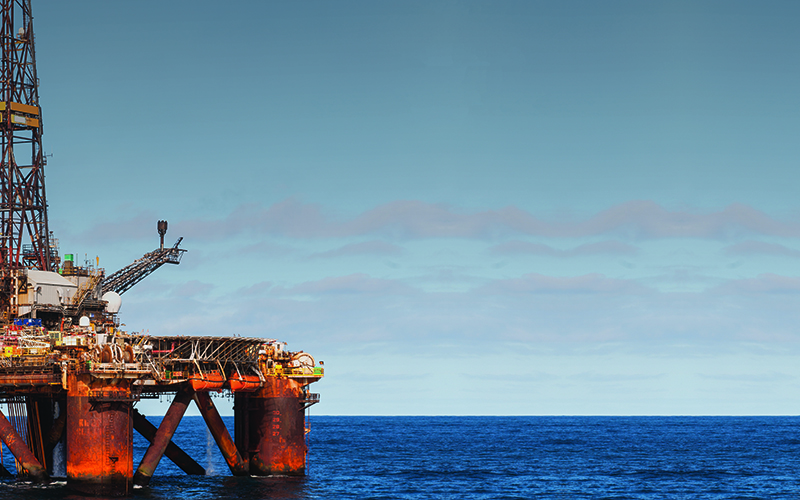 Following recent offshore discoveries, Mozambique holds the third-largest proved natural gas reserves in Africa and could be among the world's 10 largest exporters of liquefied natural gas (LNG) within a decade.
An estimated 100–125 trillion cubic feet of proven natural gas reserves lie in two adjacent blocks, Area 1 and Area 4, in the offshore Rovuma Basin off Mozambique's northern coast. The projected US$65bn investment for the first phase for developing the requisite infrastructure to exploit the reserves is the largest of its kind in Africa.
Upstream developments
Spearheaded by a consortium led by Total, Area 1 will see the US$24bn development of the Golfinho and Atum natural gas fields and the construction of a two-train liquefaction plant with a total capacity of 13.1m tonnes per annum (Mtpa). As per the Plan of Development (POD) 400 million standard cubic feet per day (MMSCFD) has been earmarked for downstream domestic gas projects. A final investment decision (FID) on Mozambique LNG was reached in 2019, and the project is expected to come into production by 2024, having secured US$14.9bn financing last July. The EPCI contract has been awarded to a joint venture of Saipem, McDermott and Chiyoda.
Area 4 is being developed by ExxonMobil and ENI and will see construction of the 15.2Mtpa Rovuma LNG plant fed by the Mamba Complex. ExxonMobil will lead construction and operation of liquefaction and associated infrastructures onshore, while Eni leads construction and operation of upstream infrastructure. ExxonMobil has delayed FID on the US$30bn project. Initial FID was signed in 2019 and JGC, Fluor and TechnipFMC were awarded the onshore EPC contract. The POD was approved in May 2019 and 500 MMSCFD are earmarked for downstream domestic gas projects.
Eni is leading the construction of the US$8bn FLNG vessel to service the Coral Gas field. JGC, Samsung Heavy Industries and TechnipFMC were awarded the contract to build the FLNG and construction started in March 2018 – more than 60% has been executed, with first gas scheduled for 2022.
Mozambique offers opportunities for investment throughout the oil and gas value chain

Mid and downstream
plans The Government of Mozambique has awarded gas development contracts to Shell Mozambique (to produce diesel and 50–80 MW of electricity), Yara International (to produce fertiliser and 30–50 MW of electricity) and GL Energy Africa (to produce 250 MW of electricity). The government is keen to build, or at least facilitate the building of, gas-to-liquid facilities, fertiliser and methanol production.
Other planned energy projects include an LNG import terminal at the Port of Matola. Beluluane Gas Company has secured a concession from the government for the import of LNG to the port. The concession includes the operations of a permanently anchored floating storage regasification unit (FSRU), marine infrastructure, and new high-pressure pipeline. The new pipeline will connect the FSRU to the new 2GW Beluluane Thermal Power Plant, which will be built in Matola. This pipeline will also connect to Matola Gas company pipeline network in Matola, which is connected to the Rompco gas pipeline, supplying gas to South Africa.
Exporting British expertise Mozambique offers opportunities for exports and investment throughout the oil and gas value chain and the associated investment in infrastructure. UK expertise played an integral role during Mozambique's exploration activities, and British companies are well placed to participate in the development and production of Mozambique's LNG and FLNG plants, in compliance with local content policies.
From resettlement housing to infrastructure and heavy machinery, to complex deep-sea piping, all services will have to be outsourced to companies with know-how and experience.
Doing business in Mozambique does not come without its challenges. The UK Department for International Trade, with offices at the British High Commission in Maputo, stands ready to help UK companies navigate their way through the local business environment and achieve success in this very significant opportunity.  
By Paulo Chachine, Country Director Mozambique, UK DIT
---
Major projects to watch
Rovuma LNG Liquefaction Plant
Value: US$30bn
Stage: EPC
Status: Contract awarded
Startup: Delayed
Operator: ExxonMobil, ENI
Mozambique LNG Project (Phase 1)
Value: US$24bn
Stage: EPC
Status: Contract awarded
Startup: 2024
Operator: Total
Area 4 Coral Field Upstream Development
Value: US$8bn
Stage: EPC
Status: Contract awarded
Startup: 2022
Operator: ExxonMobil, ENI
To identify more opportunities for global growth, track international projects across all energy sectors with EIC DataStream.
Further details can be found at: www.the-eic.com/MarketIntelligence/EICDataStream
Key opportunities for UK businesses
Oil field service, oil country tubular goods      
Subsea production systems      
Offshore surveys, drilling, supply vessels, helicopter operations      
Shipping, logistics, camp and supply base management      
Equipment rental and supplies      
Pre-FEED and FEED      
EPC/EPCI, fabrication, industrial services, O&M      
Offshore and marine contractors, LNG-carrier services, naval industry
Get help from
Department for International Trade (DIT)
Email: DIT.Africa@fco.gov.uk
EIC Dubai
The EIC Dubai team is on hand to support you in doing business in Africa
Email: dubai@the-eic.com
Picture Credit | Shutterstock