Tackling the Scope 3 emissions challenge Xavier Denoly, Sustainable
Climate goals will not be reached without tackling Scope 3 emissions, says Xavier Denoly, Sustainable Development SVP at Schneider Electric – the company at the top of this year's global league of green firms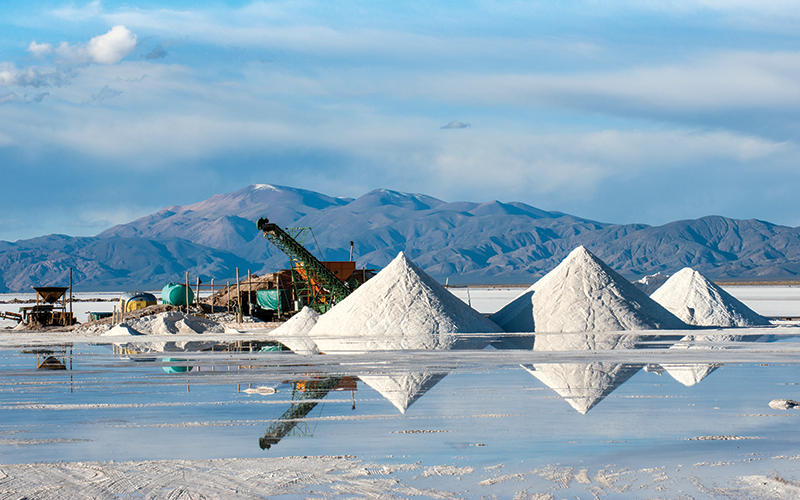 To keep global warming below 1.5˚C, we all need to do more. Modelling from the Schneider Electric™ Sustainability Research Institute highlights that we need to reduce global CO2 emissions by three to five times more than the amount governments have currently committed to by 2030. Otherwise, meeting the Paris Agreement risks becoming perilously out of reach.
Scope 3 (indirect non-electricity) emissions span both the upstream and downstream value chain (see Figure 1). They also include other sources of indirect emissions, such as business travel and employee commutes, waste management and product end-of-life, and franchises and investments. They represent the largest share of most organisations' carbon footprints, yet only a minority of companies currently have commitments to tackle them. According to the World Wildlife Fund's Power Forward 4.0 report, less than one in five (91) Fortune 500 companies have a climate goal that covers indirect emissions across their value chain.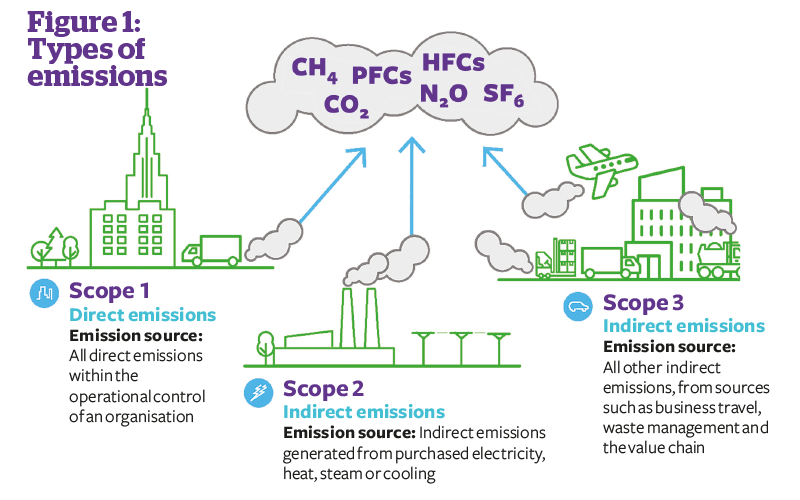 Scope 3 emissions are hard to measure, calculate and address – so it is unsurprising that many organisations do not know where or how to start. However, to reach net-zero emissions and avoid the worst impacts of climate change, all companies must bring their Scope 3 impact into focus as a part of their decarbonisation strategies.
Journey to sustainability
Schneider has been on this journey for more than 15 years. Sustainability is at the heart of everything the company does and has been a driver for innovation and revenue growth. We calculate our impact, set goals, measure reductions and report our progress publicly every quarter (in line with our financial reporting). Each time we achieve targets, we set new ones. The company has reduced its operational footprint by 60%, and 80% of the electricity used across the entire global business is renewable. We have saved or avoided 302MT CO2e for our customers, and by 2025 the target is to have saved or avoided 800MT CO2e. The company has also created the Zero Carbon Project, working with 1,000 suppliers in our supply chain to help them halve emissions by 2025.
The business has more than 130,000 employees operating in over 100 countries. We manufacture products, ship them worldwide and work with customers in some of the hardest-to -abate sectors, such as oil, gas, mining, heavy industry, manufacturing, transport and construction. Earlier this year, we were proud to be ranked as the world's most sustainable company by Corporate Knights, proving that business and organisational complexity is not a roadblock to ambitious climate action.
Attitude and culture also have a role in delivering an organisation's climate ambitions. Sustainability is complex and difficult to scale. There is no well-trodden path to follow, and there is not yet a solution for every problem. However, part of Schneider's success has been down to our culture: ensuring that everyone in the organisation understands they have a role to play, and establishing a culture that supports your net-zero strategy and understands that embedding it at the core of your business transformation will help drive change faster.
Calculating Scope 3
A culture that always challenges the organisation to do more will enable you to make real progress in tackling your own Scope 3 emissions.
Before you begin to collect any data, you need to ensure the scope of your calculation is clear. We recommend the following steps:
Choose a methodology
Determine the reference year
Define the organisational and operational scope    
Develop cartography of the flows of CO2
Understand data accessibility.
Data collection for calculating Scope 3 can be quite a challenge. It is not always readily available, or available in the optimal format. For example, the most accurate information to estimate CO2 emissions due to the purchase of goods is the weight of materials. However, this information may not always be available. Instead, we have had to calculate the number of parts purchased and then convert this information into weight.
The accuracy of data can also be a problem, so it is necessary to prioritise the most significant sources first, as well as the sources of emissions that are a priority for reduction actions. Calculating emissions from the least important sources, where detail is not available, can be done from estimates. For example, you can measure the carbon impact of semi-finished goods or services using simplified ratios.
Once you have calculated the emissions, you can identify the elements and stages of your life cycles that have the highest emissions. These are the areas in which companies should try to act first to make an immediate impact.
Scope 3 emissions are hard to measure, calculate and address
Turn ambition into action
Despite recent climate reports demonstrating how far we need to go to combat climate change, there is still time to limit the temperature rise to 1.5˚C. However, we all need to do more – and faster. The technology exists today to deliver the reductions we need to make in easy-to-abate sectors by 2030, but we cannot wait. We all need to go further in our sustainability ambitions. Together, we can accelerate action. 
By Xavier Denoly, nSustainable Development SVP, Schneider Electric
---
There are many ways to start reducing Scope 3 emissions: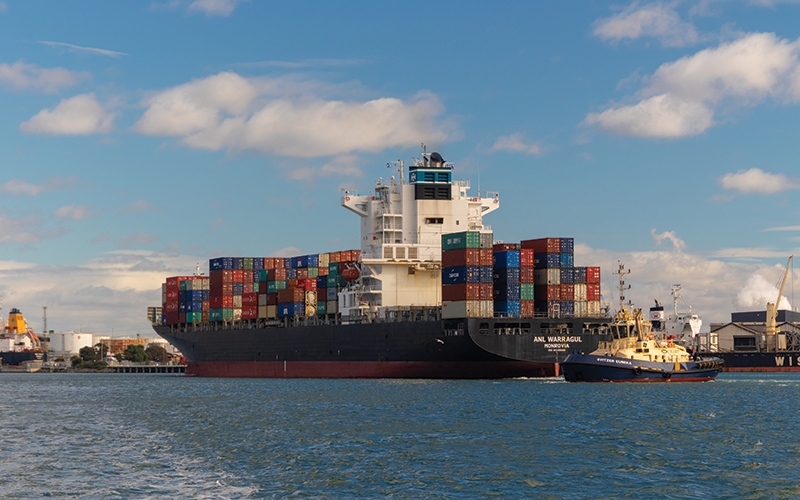 Reduce greenhouse gas emissions from purchased goods. Change materials sourced to those that have a lower CO2 content, use recycled materials, and engage with suppliers about setting their own climate targets and improving their carbon footprints.
Reduce transport emissions. Reduce the distances that goods travel and the weight of products that are transported, increase the size of the load in a vehicle, and improve fuel efficiency – orswitch transport fuels.
Reduce emissions from product use. Expand the life expectancy of products to reduce the consumption of raw materials. Improve the energy efficiency of products, such as household appliances or engines, via design for environmental practices.
Reduce emissions arising from end-of-life treatment. Design products for a circular economy that are more durable, and that can be repaired and retrofitted in order to have several lives. Favour easy dismantling to maximise resource recovery at the end of the product's life.
Image Credit | Shutterstock