Thinking of exporting to the Middle East?
Given the region's substantial hydrocarbon reserves and the fact that plenty of investment is taking place, it is no surprise that the Middle East is an attractive export destination. With support for fossil fuel projects ending in Europe, now is the time to look further afield for oil and gas opportunities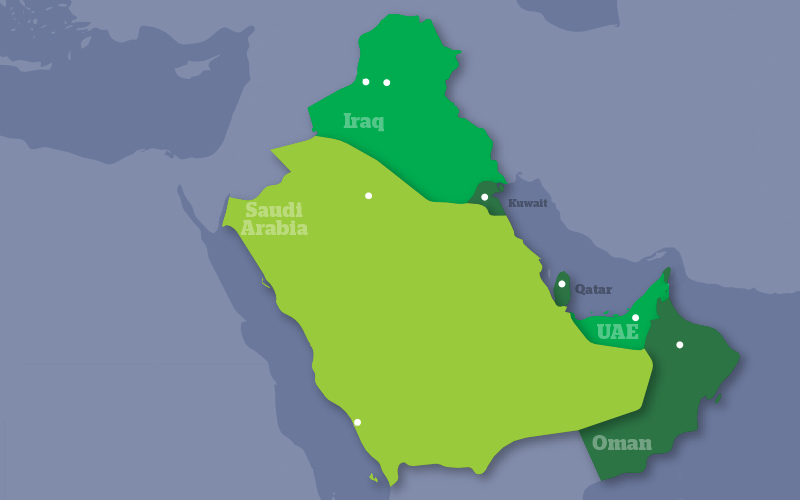 Europe has been home to a well-established oil and gas industry for decades. However, today, less than a third (26.6%) of the current hydrocarbon projects being tracked by EICDataStream are in the region. The UK's efforts to end support for fossil-fuel projects reflect policy shifts by European governments – something that has also been explored in Survive & Thrive VI, the EIC's latest Insight Report (see page 11 for more details).
For companies wondering where to go next, the Middle East is a promising export destination – EICDataStream shows that 12.4% of all oil and gas projects listed are located in the region. It has long been a key market for the supply chain and continues to provide capital-intensive opportunities across the up, mid and downstream segments.
Estimated reserves for countries in the Middle East are huge. For example, Iraq has nine super giant fields holding more than 5bn barrels (Bbbl) of oil, and 22 giant fields, each with over 1Bbbl. In Iran, meanwhile, latest assessments put the country's estimated proved natural gas reserves at 1,200tn cubic feet.
Along with ambitious plans for carbon neutrality and sustainable development – Saudi Arabia intends to become carbon neutral by 2060, while the UAE looks to capture 5m tonnes per year of carbon dioxide by 2030 – more than US$900bn is being invested throughout the Middle East to dive into these prospects, bringing new facilities to life and increasing production.
Looking to expand into the Middle East?
The EIC can help
If you are thinking about doing business in the Middle East, our team in Dubai are on hand to help. For services including market intelligence, project data, industry connections and export assistance, email dubai@the-eic.com
---
Khor Mor Field Expansion Project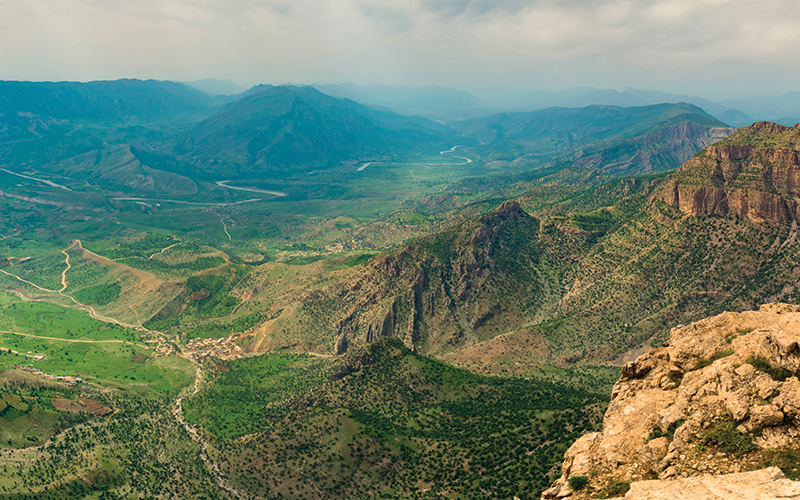 Offshore Kurdistan, Iraq
This project seeks to expand production from Khor Mor field, responsible for meeting 75% of the Kurdistan regional government's supply demand for power generation. After the construction of the first gas train is completed in April 2023, following a CAPEX of US$600m, it will have increased Khor Mor's gas output from 450m cubic feet per day (MMcfd) to 700MMcfd. The second phase, which envisages the construction of a second 250MMcfd gas train, will then expand production immediately after the first.
---
Long Term Agreement (LTA) Programme
Offshore Eastern Province, Saudi Arabia
With total investment reaching US$9bn for the 2019–23 period, Saudi Aramco's LTA Programme involves brownfield development projects for eight of the operator's offshore fields in the Eastern Province of Saudi Arabia. These are the Safaniya, Zuluf, Berri, Marjan, Hasbah, Ribyan, Qatif and Abu Safah fields, all with contracts awarded to different companies or the tender process still ongoing.
---
Sitra Refinery Update Project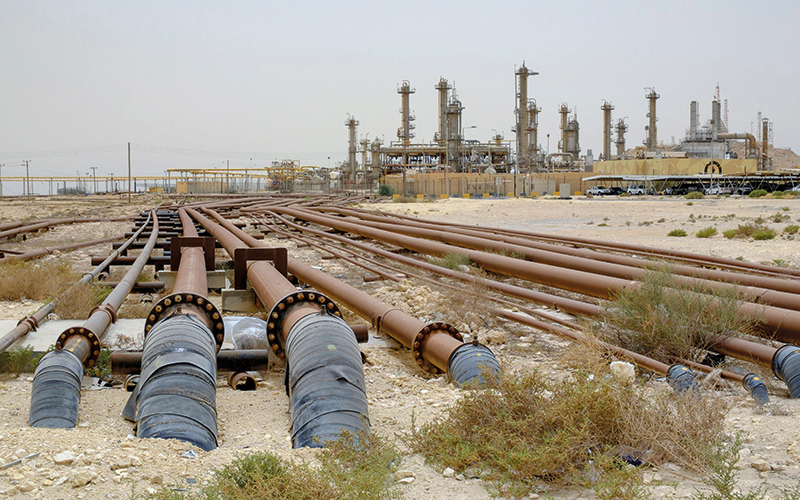 Sitra, Iraq
Bahrain Petroleum Company's refinery in Sitra has an ongoing update project with start-up marked for 2023. The only refinery in Bahrain since its construction in 1936, its capacity is being expanded from 267,000 to 380,000 barrels per day (bbl/d). Activities planned include the construction of a resid hydrocracking unit, expansion of the existing mild hydrocracking unit's capacity, and replacement of the current fluid catalytic cracker with a new one. The Sitra complex will also produce petrochemicals, most likely olefins.
---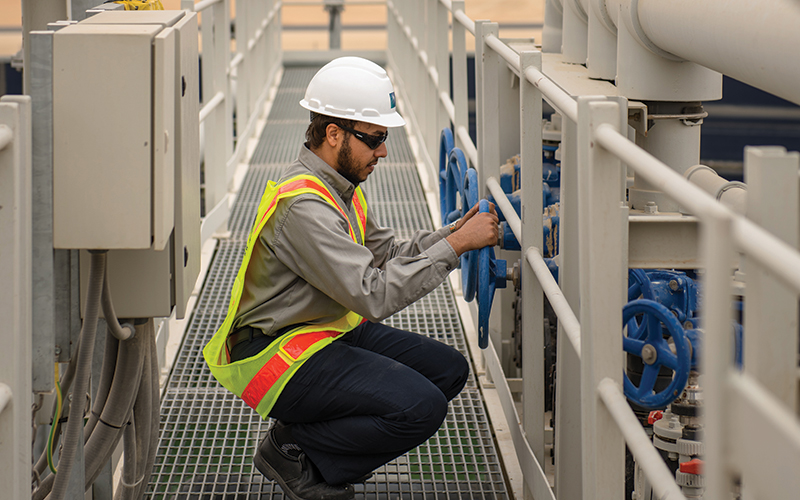 Jafurah Gas Terminal 
Jafurah, Saudi Arabia
The Jafurah Gas Terminal is being built as a key development of the second phase of Saudi Aramco's unconventional resources programme, part of the company's long-term strategy to boost its unconventional gas production to 3bn cubic feet per day (Bcfd) by 2030. Jafurah will process up to 1.1Bcfd of unconventional (shale) raw gas from nearby areas, producing sales gas, ethane and natural gas liquids plus condensate. The project, which is composed of five different contracting packages, has its value estimated at US$3.6bn, with start-up set for 2024.
---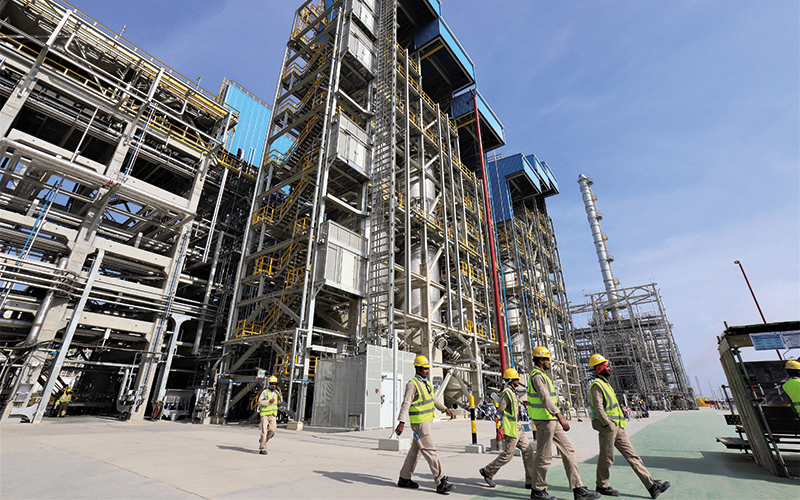 Al-Zour Refinery 
Al-Zour, Kuwait
Construction is currently ongoing for Al-Zour, which will be one of the world's largest grassroots refineries. Located 90km south of Kuwait City, its refining capacity is estimated to reach 615,000 bbl/d. It will replace the ageing 20,000 bbl/d Shuaiba Refinery, which began production in 1968. Commissioning works on Al-Zour started in late 2021, and operations will commence throughout the second half of 2022.
---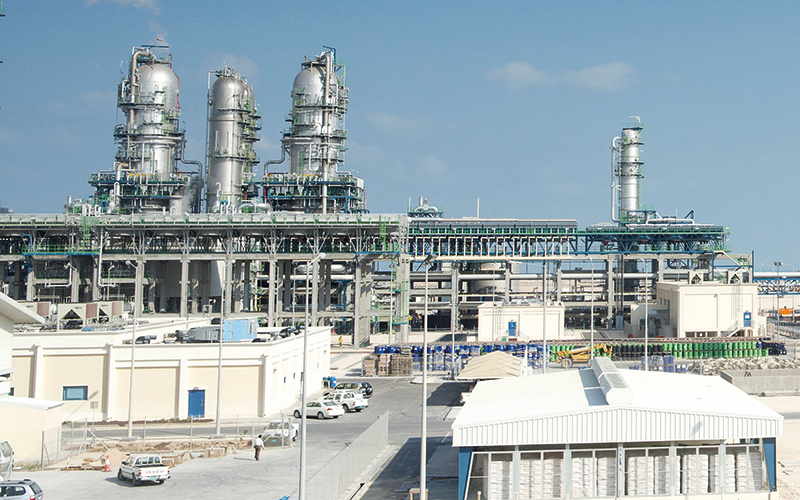 North Field Expansion Project 
Ras Laffan,Qatar
Following Qatar's decision to expand production at the North Field – the largest gas field in the world, accounting for 14.2% of global reserves – QatarEnergy will also expand the liquefied natural gas (LNG) capacity of its facilities in Ras Laffan, Al Khawr. Requiring US$18bn, four new LNG trains will be installed, raising the country's production capacity from 77m tonnes per annum (Mtpa) to 110Mtpa by 2025. ConocoPhillips, Eni, ExxonMobil, TotalEnergies and Shell are international partners for the project.
---
Ruwais Derivatives Park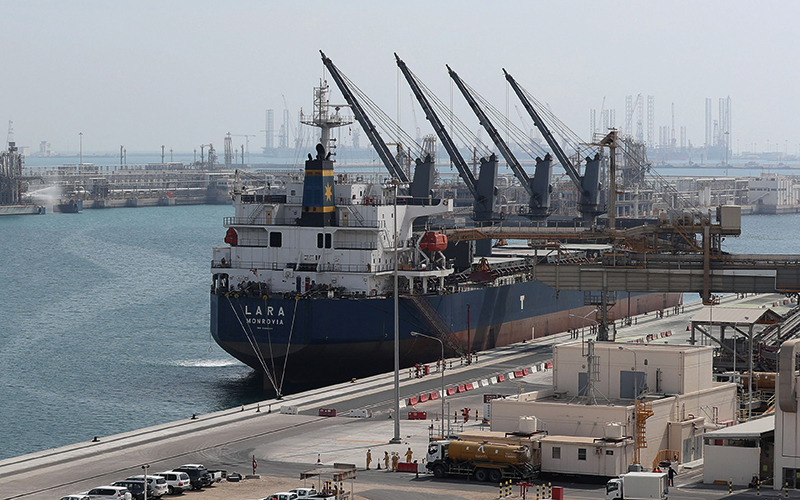 Ruwais, UAE
TA'ZIZ, a consortium between Abu Dhabi National Oil Company (with a 60% share) and Abu Dhabi Developmental Holding Company (with 40%), plans to build seven chemical production facilities at its Industrial Chemicals Zone in Ruwais, Abu Dhabi. Production is set for 2025. Final investment decision for the project is expected later this year and is subject to relevant regulatory approvals.
---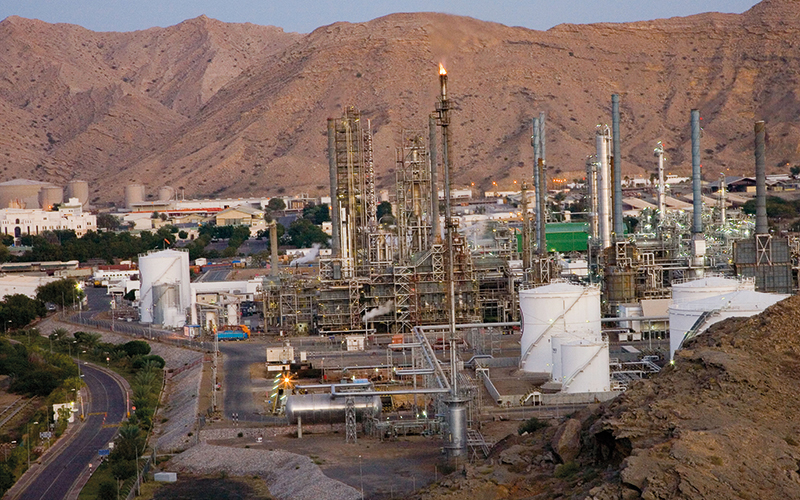 Sur Refinery and Petrochemicals Complex
Sur Industrial City, Oman
Shumook Investment and Services SAOC, the investment arm of the wholly Omani government-owned Public Establishment for Industrial Estates (Madayn), is exploring plans to establish a world-scale refinery and petrochemicals complex in Sur Industrial City. The proposed complex, which will be established on a build-own-operate basis, is expected to have a processing capacity of 300,000 bbl/d. The plant is currently under a pre-FEED stage and should be concluded by 2029.
---
Image credit | Shutterstock | Alamy | Getty