What's next for the energy workforce?
Energy Focus talks with Janette Marx, CEO of Airswift – a global workforce solutions provider and EIC member company – about the workforce of the future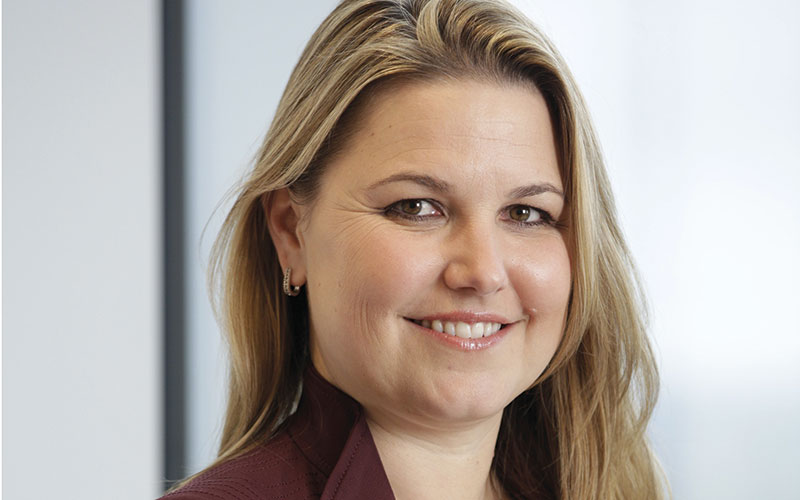 What does Industry 4.0 mean for the O&G workforce?
It's having a direct impact on the workforce. Traditional roles are transforming with technology, which means the workforce needs to evolve with the changes and learn new skill-sets – those most in-demand include cyber security, data analytics, data protection and compliance.
Our 2019 Global Energy Talent Index report shows that 47% of professionals across the entire energy industry are worried about the impending talent emergency. As the labour market tightens, Industry 4.0 is one of the solutions to our talent shortage. It's not making roles go away, it's evolving roles and it's changing what we need from the workforce to elevate what we're doing today and in the future. Work will be available, but people will need to be trained to make sure they have the right skills to go with it.
How is gender diversity impacting the talent shortage? 
It's another answer to the talent shortage. Although a number of companies have been adopting more programmes to attract female workers into the industry, change is moving slowly. Talking to students who are deciding what they're going to study and to people about what they want to do in their careers, it's clear that oil and gas still has a way to go to attract a very diverse workforce.
How will O&G compete with other energy sectors to attract the people it needs? 
Oil and gas should focus on their employee value proposition – their brand proposition that companies go out to market with.
Millennials don't necessarily see the oil and gas industry as innovative, which is a major driver of career choice among this generation. And they love renewables because it is viewed as clean. Yet oil and gas is doing so much when it comes to innovation – just look at the work on artificial intelligence and robotic process automation from the oil field to offshore developments. Oil and gas is constantly looking at different ways to reinvent itself and become much more efficient. I don't think the younger generation knows how exciting oil and gas really can be, with the openness to innovation that it actually has. 
The opportunities are vast. What are the biggest challenges facing oil and gas recruiters today?
Looking at upstream, there are a lot of people with a drilling, production or completion background that are still unemployed from the downturn. Technology has changed quite a bit since their time in the industry, which is now making it more difficult to bring them back into the sector. Companies need to look at training and mentoring programmes to upskill these people, because it's a good pool of talent that is ready and willing to come back to work.
Meanwhile, downstream there are not enough of the right people with the right skills to fill the demand for the roles that companies have. We're working with companies to flex up on their requirements, looking at transferable skills for the type of talent they can hire. This is an area where we see the demand outpacing the supply of talent in a heavy way.
For the very large shortage of talent in the liquefied natural gas (LNG) market, we are looking at a global solution for our LNG clients and moving people across countries to fill these roles.
What more is needed from companies and governments to help build the future workforce?
Companies need to provide more flexible training, coaching and mentoring programmes, and open up more graduate and apprentice schemes.
Governments are tackling the skills gap but I believe they could invest even further into anticipating future skills needs with a greater focus on encouraging people to learn these new skills. They need to combine forces with companies to build the bridge between training and work to make the training relevant. Only by matching their skills to the needs of businesses will workers be able to access immediate roles to put those skills to use, learn on the job and back up their training.
How will oil and gas look in 2050?
Very different from what it is today. We're moving at a rapid pace for change and any position that can be automated will be automated. And through automation, we're going to really accelerate the pace of change into 2050. Roles will be much more specific, demanding more creative and critical thinking in very strategic ways. You won't find people doing any type of repeatable task. Overall, recruitment for the industry will be very different too. The industry itself will change quite a bit by 2050 and the workforce will be changing right along with it. 
Image credit | Getty