Can UK business turn market scale into opportunity?
India's 'power for all' programme is accelerating but is the country the huge opportunity that it is presented to be, asks Kelly Butler from BEAMA.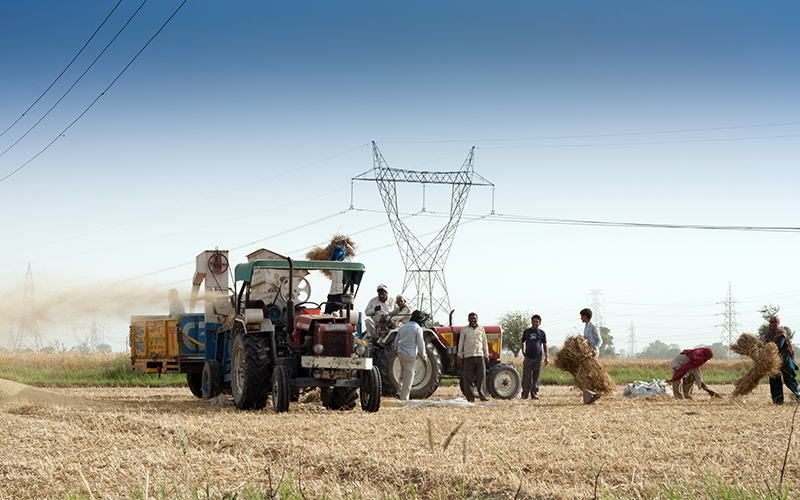 With a 90/10-percentage split of ownership between state and private investors (the latter through public private partnership) in India's energy industry, clearly there is a lot of scope for market intervention at national and state level.
Under the Indian Electricity Act 2003, the central government sets policies and plans for the overall sector and state governments set policies for respective state energy companies. This structure is mirrored by the regulatory environment.
A 2003 PwC report identified that the power sector in India still has a long way to go in its reform, perhaps due to its market structure. However, in recent years signs are visible that this is moving in the right direction, in the form of privatisation of state utilities, providing more avenues for investment.
This needs to be tempered by an emphasis on state and central regulatory bodies providing plenty of coordination and maybe some learning from other nations, including the UK given the wealth of expertise gained from Low Carbon Network Innovation, Network Innovation Competition and Network Innovation Allowance schemes.
Market vision and drivers
The Indian government has a clear overarching energy objective: 'Access, Availability and Affordability of Power for All'. Working with various facilitative platforms including the Indian Smart Grid Forum there is a comprehensive state/utility smart grid vision and roadmap for India which underpins the overall objective.
The challenge for the sector is to transform what is now a non-inclusive, constrained and vulnerable system that is prone to security breaches into a secure, adaptive, sustainable and digitally enabled ecosystem that provides reliable and quality energy for all.
Central to this is a social policy dimension through provision of energy to rural communities. Some 35% of the Indian subcontinent (400 million people) is still without power today. The government target is to ensure every household has a secure connection to the grid.
Growth by numbers
The level of investment opportunity in transmission lines and distribution networks can be best identified by the growth in generation assets.
This has nearly doubled in the last decade, making India the fifth largest power market in the world in terms of installed generating capacity. And the generation vision in itself presents a significant opportunity for renewables with 175GW of renewable generation targeted by 2022, split as follows:
100GW solar
60GW wind
10GW biomass
5GW small hydro
The growth in generation and the need to extend reach to all communities has placed pressure on cross-state transmission lines, with a number of pinch points across the country still limiting the connection of rural communities without power.
Transmission extension is impressive; in 2014–15 some 22,000 circuit kilometres (ckt.km) of lines and 66,000MVA of transformer capacity at 220kV was added to the system and by May 2015, the Indian high voltage network extended to 316,281ckt.km of lines at 220kV and above.
In 2014, the government approved over £540m of grants for strengthening intra-state transmission, clearly understanding its challenge and rising to it through creating an encouraging investment environment. Priorities and timelines UK companies seeking business opportunities in India should examine the list of government priorities below. These are just a sub-set of the bigger picture.     
Appropriate policies and programmes to provide access for electricity for all:

100% electrification reach by 2017
24/7 quality supply on demand to all citizens by 2027
Starting with consumers with load >20KW by 2017, 3-phase connections by 2022 and all consumers by 2027

Policies supporting improved load control through dynamic tariffs and mandatory demand response programmes; bulk consumers by 2014 extending to all 3-phase (or otherwise defined) consumers by 2017
Policies created for demand response ready appliances by 2017
Enabling programmes and projects in distribution utilities to reduce aggregate technical and commercial (AT&C) losses to below: 15% by 2017, 12% by 2022, and 10% by 2027
Enabling programmes and projects in transmission utilities to reduce transmission losses to below: 3.5% by 2017 and 2.5% by 2022     Conversion of existing extra high voltage sub stations in all urban areas to gas-insulated substations
Mandated roof top solar for connections with a load >20kW (where space is available)
Microgrids (with grid isolation capability) at 1,000 sites including villages, industrial parks and commercial hubs by 2017 and 10,000 sites by 2022
Tariff mechanisms, new energy products, energy options and programmes to encourage participation of customers in energy markets and the evolution of 'prosumers' (consumers who also produce) by 2017
These are real targets and aspirations and lay the foundation for UK opportunities.
---
UK smart grid capability: Potential for export and knowledge share
The UK is a leading nation in smart grid development, having built the knowledge to design intelligent systems that can be an 'add on' upgrade to existing asset infrastructure. BEAMA has showcased such technology over the past five years with customers learning through experience of the Low Carbon Network Innovation framework.
Over £600m has been spent on trialling network automation, low voltage monitoring, mesh systems, SCADA solutions, power quality management, energy storage (network and building based), microgrids and distributed generation. On the latter point, there has been a meteoric rise in the growth in PV technology deployment.
The UK has become a global leader in smart metering and association connected device technology through the smart meter roll-out and policy; although it should be remembered that the average customer energy bill in India is £3 and the driver for metering is theft reduction over energy efficiency and other UK derived benefits.
---
Support for export
Like the Energy Industries Council (EIC), BEAMA is confident that there is opportunity for UK exporters and together co-hosted an international trade and export briefing for manufacturers and network solution providers on 29 June alongside Energy Systems Catapult. The Department for International Trade also briefed companies on its Indian Campaign and aligned support programme.
BEAMA's recently signed memorandum of understanding with Indian counterpart Indian Electrical and Electronics Manufacturers' Association (IEEMA) means we will support knowledge transfer activities and in March 2018 will be taking a delegation of government grant supported UK companies to the Elecrama trade show.
---
By Kelly Butler, Deputy CEO and Marketing Director, British Electrotechnical and Allied Manufacturers Association (BEAMA)
For further information: To find out more, visi www.beama.org.uk