Collaborating for a climate action
The hard truth about transition is that you need access to capital to do it. Closing the capital gap demands deeper collaboration at all levels, says Zoë Knight at HSBC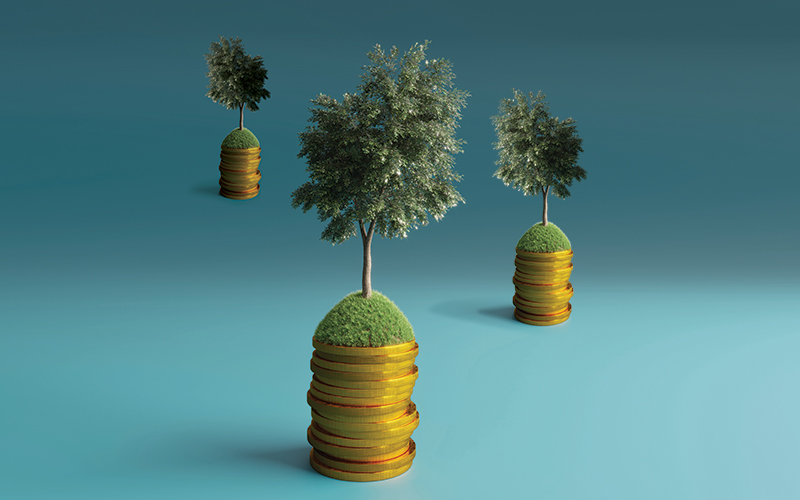 Relocating from London to live and work in Dubai last summer, I left one heatwave for another. Those uncomfortable summer temperatures speak to an uncomfortable truth: extreme weather events are becoming more commonplace. This is why H.E. Dr Sultan Al Jaber, UAE Minister of Industry and Advanced Technology, Special Envoy for Climate Change and COP28 President-Designate, has called for a "major course correction" to accelerate efforts to address the climate crisis.
The appointment of Dr Al Jaber, CEO of ADNOC, as chair of the UN Climate Conference underscores the opportunity for collaboration, and for the energy industry to harness its capabilities to advance global efforts towards net zero. Collaboration at an industry level, with finance and with governments can shift the dial towards 1.5°C.
Opportunity for energy to lead
Oil and gas companies and the broader energy sector could lead the transition to net zero. Energy companies have the technical capabilities, financial firepower and talent to create the new solutions required for the energy transition.
The pathway towards net zero will vary by company and country, and this will open up new business opportunities, as solutions that work in one market could potentially have global applicability.
Transition plans are the maps that will guide the changes required to reach net zero. While national country plans have been around for some time, attention is fast turning towards company-level transition plans in recognition of the private sector's critical role.
As the UAE prepares to host COP28, there is a unique opportunity for energy companies to collaborate to define the characteristics of a credible company transition plan. An industry-wide effort could establish a framework and key indicators, such as carbon reduction targets, capital investment decisions and the enabling of clean energy.
Partnering with finance
A similar process played out across the financial sector in the lead-up to COP26, hosted in Glasgow. At the conference, Glasgow Finance Alliance for Net Zero was created to standardise an approach to how financial institutions should set policies, targets and practices that are aligned with net zero.
Over two years, the financial sector developed an industry-wide approach that is premised on banks partnering with customers to finance their transition to net zero. The money increasingly stands ready, and the next challenge is deploying it at the scale required to fund the transition.
The more granular the transition planning at a company level, the more banks will be able to finance energy companies to lead this transition
There are steps that energy companies can take to unlock this capital and direct funding to where it is needed most. An energy industry standard on company transition plans would enhance market and investor confidence.
Plans that place emphasis on practical implementation will have the greatest utility. A starting point may be taking steps to transition the energy mix, scale clean infrastructure and renewable energy, and reduce emissions. In time, a project pipeline will help banks and investors to identify and fund the changes required.
By partnering with the energy sector, banks can facilitate the capital investment needed to reduce emissions at scale. However, we know that an orderly transition will require continued financing to maintain oil and gas supplies, albeit at declining levels as demand declines.
We are committed to finance energy companies that play an active role in the transition, supporting them to invest in new technologies. We want to be by the side of these companies, as they have the capabilities required to deliver the necessary change – technical expertise, strong balance sheets and experience in delivering big infrastructure projects.
The more granular the transition planning at a company level, the more banks will be able to finance energy companies to lead this transition.
Course correction
This course correction will be complex and challenging. Keeping the 1.5°C target within reach will require a sharp fall in emissions by 2030. What maintains my optimism is the huge potential for the energy industry to lead in delivering the change required.
Collaboration across the energy sector will be a critical first step. This, in turn, will better enable banks to deliver the financial firepower that has aligned behind net zero in order to deliver change at scale. We are witnessing public policy increasingly tilt towards the incentivisation of change. From the US Inflation Reduction Act to the European Green Deal, the amount of public financing is unparalleled.
In November, the UAE will host COP28. The ambition is clear – to accelerate emission reduction trajectories through game-changing partnerships, solutions and outcomes. This can be a moment for the energy sector to lead and step up with new solutions. Through deeper collaboration, we can realise the commercial opportunities that are opening and deliver a more secure, sustainable energy future.
By Zoë Knight, Group Head, Centre of Sustainable Finance and Head of Climate Change MENAT, HSBC
Image credit | iStock