Electricity will be the fastest growing form of energy in the future, says Laura Cozzi at the International Energy Agency (IEA)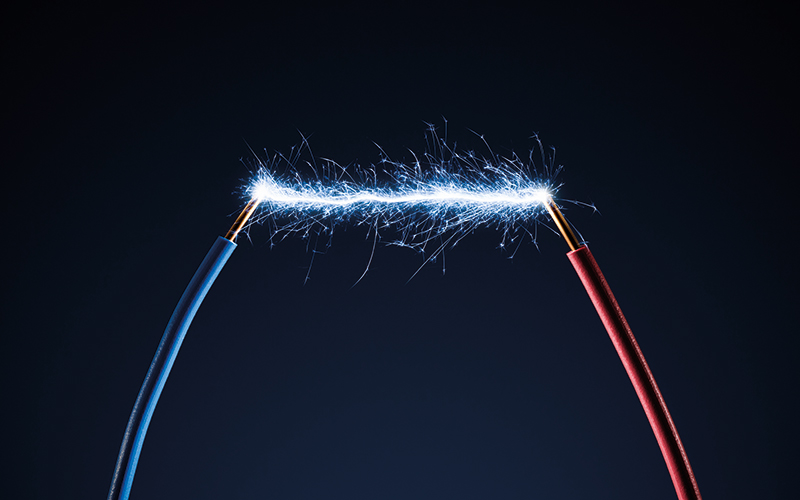 Electricity is an essential part of the global energy system, and it is poised to play an even larger role in our economies and societies as it becomes the fuel of choice to meet energy demand. Between 1990 and 2016, global electricity demand doubled, growing faster than all other fuels. The increasing role of electricity in our economies has been accompanied by several profound transformations.
Electricity demand is projected to increase by 60% to 2040
Electrification to increase
Since 2016, global investment in electricity has surpassed that of oil and gas, with variable renewables such as wind and solar increasing within the fuel mix. Renewables accounted for a quarter of global electricity generation in 2017 – second only to coal, and higher than gas for the third successive year. Renewables such as wind and solar PV are becoming the cheapest sources of electricity in many markets, providing new opportunities for cleaner power systems. With a larger share of renewables, however, the key challenge for reliable and affordable power systems becomes ensuring investment in flexibility. Increasing digitalisation and cheaper forms of storage are also redefining traditional electricity systems.
In this ongoing transition, power sector stakeholders need to navigate key uncertainties and challenges. What is the role of traditional utility players as new business models are created, particularly as digitalisation blurs the line between supply and demand? How can the grid become more flexible as more renewable generation sources are connected? How can policymakers ensure electricity security?
In the main scenario of the IEA's World Energy Outlook, electricity demand is projected to increase by 60% to 2040 – an increase larger than any other 'fuel'1 – and will make up a quarter of final energy demand. Economic growth and a growing middle class, especially in Asia, will continue to drive up electricity demand as the 1.1 billion people currently without electricity progressively gain access to it. New sources of electricity demand growth are emerging, too, such as the electrification of mobility and heating, the growth of connected devices and the pervasive digitalisation of modern economies.
Developing economies are expected to contribute around 90% of electricity demand growth to 2040. China and India emerge as giant power systems: China is set to add the equivalent of the US's power system today during the next two decades, while India is the fastest-growing electricity market as it aims to achieve universal access to electricity by 2025. The technology choices made within these two power systems will have large implications for global manufacturers, technology costs and local and global emissions.
Supporting the transition As the power system transforms, new challenges arise. Ageing transmission and distribution assets, as well as the nuclear fleet in advanced economies, pose urgent electricity security concerns. Integrating the groThe IEA is providing analysising levels of variable renewables raises new issues for electricity grid operators around the world. The use of digital technologies improves efficiency and facilitates the flexible operation of power systems, but creates potential new vulnerabilities that need to be addressed, such as cybersecurity and data privacy.
The IEA is providing analysis and expertise to support governments around the world to design more secure, affordable and clean power systems. This is why 2018 is the year of electricity at the IEA, and its flagship publication, the World Energy Outlook2, will feature a special focus on electricity for the first time, looking at electricity in depth. The key message? The future is electrifying.
By Laura Cozzi, Head of Energy Demand Outlook Division, IEA
References:
1 The New Policies Scenario is the central scenario of the IEA's World Energy Outlook. It reflects policies that are in place today, as well as the likely effects of announced policy intentions and targets. 
2 To be published on 13 November 2018. For more information, please visit www.iea.org/weo