Energy Focus rounds up the region's power demand.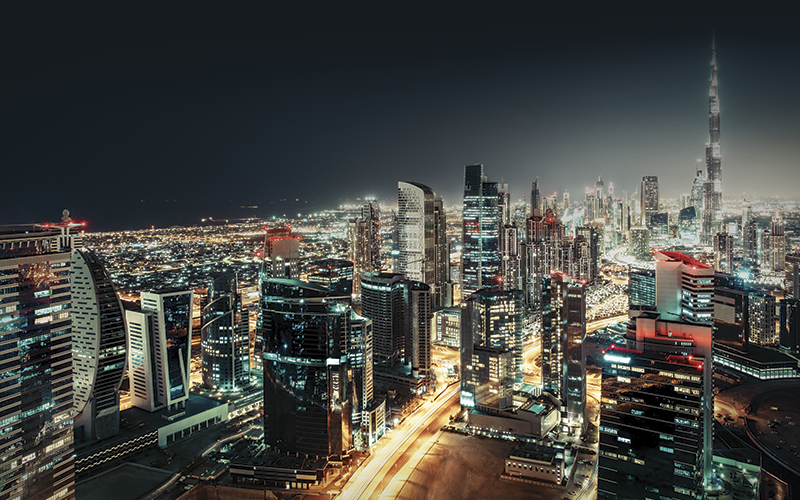 The Gulf Cooperation Council (GCC) countries, Bahrain, Kuwait, Oman, Qatar, Saudi Arabia and the United Arab Emirates continue to deal with an increasing demand for electricity. Driven in part by the GCC economies' industrialisation programmes, strong economic and demographic growth has led to a dramatic surge in GCC power consumption.
In its report MENA Power Investment: Finance and Reform Challenges Persist (April 2017), energy finance firm, Arab Petroleum Investments Corporation, estimates that the GCC, which represents 43% of the 157GW of current power generating capacity in the Middle East, will require an investment of US$81bn to add 62GW of new generating capacity and US$50bn to build transmission and distribution facilities over the next five years.
GCC governments are looking to independent power producers (IPPs) to provide financial support and play an increasing role. It is expected that over the next five years the private sector will be responsible for adding more than 20GW of generating capacity in the GCC. While there has been little change to the structure of electricity market over the last few years, reforms are gradually being implemented across the GCC countries, with Oman and Saudi Arabia leading the way.
Bahrain
Bahrain's current available generation capacity is 3.92GW during peak summer months, with around 600MW of spare emergency import capacity through the GCC's interconnected grid. For the country to satisfy the projected rise in power demand, capacity will need to grow at 6% per year requiring US$3bn to be invested over the next five years. Two projects slated to start in 2019 and 2020 are the Alba power plant 5 and Addur IWPP phase II, respectively, which will add a total of 2.8GW to generating capacity.
Kuwait
To meet its increasing energy demand, Kuwait will need to invest US$14bn in electricity projects to reach 23GW by 2021. The government has earmarked US$9.9bn for infrastructure projects and is keen to attract foreign investors. Three projects in the pipeline will add about 6GW of capacity, including the 3GW Nuwaiseeb power and water cogeneration plant (phase 1), the 1.5GW Az Zour North IWPP (phase 2) (Az-Zour North II) and the 1.5GW Al Khairan water and power project (IWPP) (phase 1).
Oman
In Oman, power generation capacity will need to grow at an annual rate of 9.9% over the next five years to meet rising demand for electricity. The country will need to add 5.3GW in the medium-term, involving an investment of US$11bn. Current plans include the development of plants with a combined capacity of around 4GW. Three major projects are the 1.7GW Sohar 3 IPP, 1.5GW Ibri IPP and the 750–850MW Misfah IPP.
Qatar
As it gears up for the upcoming 2022 FIFA World Cup, it is estimated that Qatar will need to invest around US$9bn to add 4.3GW to meet its power needs in the medium-term. Two projects have already been awarded to add nearly 4.5GW to meet this demand. The first is the 2.5GW Umm Al Houl power and desalination project and the second is the 2GW Ras Laffan D IWPP.
Saudi Arabia
Saudi Arabia will need to invest US$59bn to increase capacity to 114GW as the country's power requirements continue to grow. Over 25GW of capacity is already in the pipeline including major projects such as the 3.1GW Yanbu 3 plant and the 4GW Jazan (Jizan) IGCC power plant, which are expected online in 2018, and the 2.6GW Shuqaiq plant and 5.4GW Riyadh PP15 power plant.
United Arab Emirates
The UAE is pushing strongly to diversify its energy sources in the power mix and it will need to invest at least US$35bn to meet a targeted extra 17GW of capacity. About 10.4GW of new capacity is already under development. The majority of power is generated using natural gas, but the new 2.4GW Hassyan clean coal power plant (phase 1) is expected to be fully operational by 2023 with a second coal-fired power plant (1.89GW) planned for development by the Federal Electricity and Water Authority.
As GCC governments prioritise investments in the power sector, the scale of the opportunity for UK businesses is large.
If you're thinking of expanding your business into the GCC and would like to find out more about the projects detailed here or prospects in the region please email us at dubai@the-eic.com