Five countries leading the way in carbon capture and storage
Increased investment by governments, including funding of technology development, means increased opportunities for the supply chain. EIC energy analyst, Joanne Sivanathan, looks at five countries currently leading the way in carbon capture and storage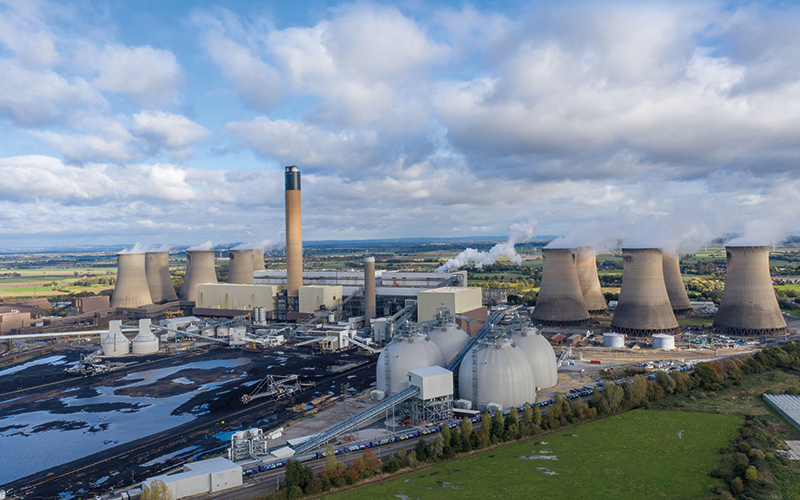 The momentum behind carbon capture and storage (CCS) continues to build, with more than 100 carbon capture, utilisation and storage (CCUS) developments having been announced since 2020.
The US leads the way in terms of the number of projects, followed by the UK, Australia, Norway, the Netherlands and Indonesia. While some of these projects, particularly in Europe, are linked to the decarbonisation of industry, the EIC is seeing projects announced in the ASEAN region linked to gas field developments with high CO2 content.
Investment in developments due to start-up between now and 2026 is estimated to be US$48bn globally; however, investment levels are expected to increase significantly if CO2 reduction targets are to be hit.
---
US
The US is primed for carbon capture with its extensive history and expertise in the sector, driven primarily by the enhanced oil recovery industry. Other market drivers include enhanced climate change policies, returning to the Paris Agreement, the 45Q tax Credit and the newly announced Inflation Reduction Act.
There is a demand for manufactured products and fuels with lower carbon footprints, which is further accelerating carbon capture deployment in hard-to-abate sectors, such as cement and steel. Several pilot and commercial projects have been announced, initiated by the cement industry in response to the demand forecast.
As well as the decarbonisation of heavy industry, interest is growing in the role of carbon capture in low-carbon liquefied natural gas (LNG). Most notably, NextDecade is looking to integrate CCS into its planned Rio Grande LNG project in Texas to decarbonise its LNG supply chain.
ExxonMobil is developing The Houston Ship Channel CCS Innovation, which will look to store up to 100 million tonnes of CO2 (MtCO2) per year by 2040 from nearby industrial emitters. Investment in the project is estimated at around US$100bn.
With demand and capability, the US is set to take a big bite of the estimated US$4tn (by 2050) carbon capture market.
---
UK
The UK has the potential to be an early mover into the carbon capture market with the significant progress it is making in the sector.
Since 2020, the UK government has released several reports and funding schemes to help drive the market. The Energy Security Bill 2022 sets to capture 20–30 MtCO2 by 2030, alongside a £1bn investment and several planned business models to support the market.
The UK is looking to have four low-carbon industrial clusters by 2030 and at least one net-zero cluster by 2040. The government announced a cluster sequencing competition to identify and sequence clusters that are suitable for deployment in the mid-2020s. The HyNet North West cluster and the East Coast Cluster (ECC) were chosen as Track-1, with Acorn as a reserve. The recent Growth Strategy will look to accelerate the HyNet and ECC.
Zero Carbon Humber, part of ECC, will look to capture carbon from power and petrochemical facilities, beginning with VPI Immingham's CHP plant and the Phillips 66 Refinery as blueprints.
The HyNet cluster currently consists of three main developments. Captured carbon would be transported for storage in depleted gas fields in Liverpool Bay, which Eni currently owns. A blue hydrogen plant is planned for Essar Oil's Stanlow Refinery, with Johnson Matthey as the technology provider. The third development is a hydrogen pipeline led by Progressive Energy.
---
Norway
Norway's Northern Lights project involves capture from industrial sources, transport and permanent storage, with capacity to store up to 1.5 MtCO2 in its first phase.
The country is encouraging other countries and developments to store emissions at the site. Cory is developing a CCUS facility in London and has signed a memorandum of understanding with Northern Lights to use the resource.
This development is championing a collaborative approach and could deliver major industry knowledge. Producing first-of-a-kind projects and technology lets the industry gain lessons that will help the market grow and develop projects more quickly and efficiently.
Norway's government is covering around two-thirds of the development's first phase costs. While policy and regulation may be lacking, the faith and drive to commercialise large-scale CCUS is prevalent in the country.
Norway's 2050 low-emission strategy highlights carbon capture for industry decarbonisation – and turning its CCS expertise and capacity for large-scale offshore storage into a new industry is high on its agenda.
---
Australia
The project pipeline, set to start by 2030, has more than 27m tonnes per year of commercial CCS capacity. CCS is being deployed as part of larger projects such as blue hydrogen, but targeted policies and funding opportunities are lacking.
The government offers some support; CCUS projects can now earn one carbon credit for every tonne of CO2 sequestered and gain government backing to develop CCUS facilities and hubs.
bp, Woodside Energy and Santos are investing heavily in large-scale projects – Santos leads the way with a 25% share of proposed CCS projects.
Australia is presenting itself as an open market for carbon capture projects, having collaborations with Singapore, Germany, South Korea and others.
---
Indonesia
The carbon capture market is in its early stages, but R&D is being carried out to aid deployment.
A task force will help draft and deploy CCUS regulations, and a carbon pricing scheme will soon be announced. The mechanism would set up a legal framework for carbon pricing and trading, and will work alongside the carbon tax on coal-fired power plants.
The government is preparing regulation to encourage CCUS infrastructure, and there is also private investment, with companies such as Pertamina looking to test carbon injection for storage underground.
---
What needs to happen now?
EIC's project tracking database, EICDataStream, shows that many of the projects are in the feasibility stage or awaiting a final investment decision; it is therefore imperative to reduce delays in reaching operations to meet the planned mid-to-late-2020 start-up dates. Government policy and financial support will be key enablers for the industry to take off, but it is also crucial that the wider industry collaborates and share learnings from first-of-a-kind developments to reduce the costs associated with the industry.
By Joanne Sivanathan, Energy Analyst, EIC
Image credit | Alamy