Electricity systems worldwide are changing as climate change concerns continue to shape regulation. But while heavy industry turns to renewables in its drive to go green, the demand for older methods of power generation and aftermarket support is not dwindling in India and Malaysia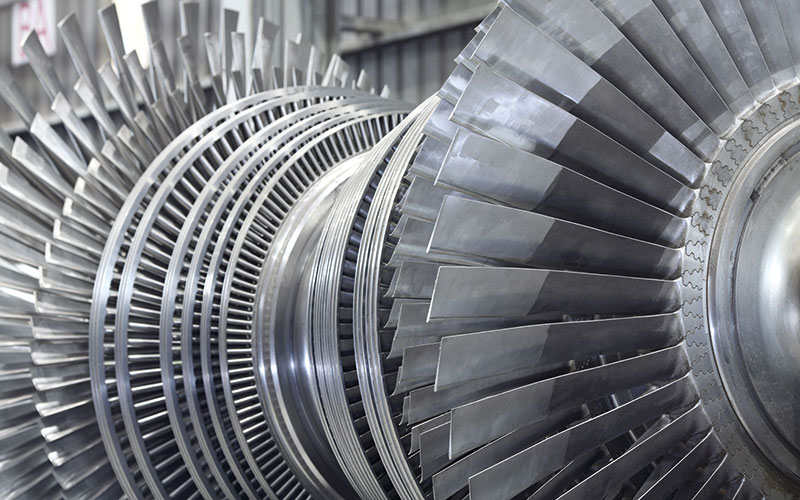 The future of the steam turbine maintenance, repair and overhaul (MRO) market looks promising, with major growth drivers including increasing thermal power generation capacity in developing countries, particularly in South East and southern Asia, and an ageing fleet of steam turbines. With the total stock of units higher (and older) than ever before, the global steam turbine MRO market is expected to reach an estimated US$31.7bn by 2023 – after growing by 5.6% per year for five years, presenting a sharp rise in export opportunities for UK companies involved in the sector.  
Although the region's biggest market, China, is beginning to cut coal capacity, especially around cities, there are still major pockets of expansion in developing Asia, (although the Asia Pacific power boilers market as a whole is expected to shrink by 7% per year to 2022, according to research firm Global Data). India, the highest-growth market, is expected to see a compound annual growth rate of 9.1% out to 2022.
---
Key opportunities     
Concept, design and engineering services     
Supply of power equipment, Balance of Power, smart meters and technology, highly efficient power generation turbines, steam turbines     
Environmentally friendly technology, techniques to increase plant load factor, efficient management of entire thermal power generation projects from coal handling to fly ash management
---
Points to consider
India – 17 days to start a business  
Malaysia – 14 days to start a business  
English widely spoken
---

India 
India has the world's fifth largest coal reserves. The power sector is heavily reliant on the fuel, with about two thirds of capacity coal-fired. Favourable coal pricing for the power sector has helped boost demand, although there have often been shortages.
For India, the priority is to get cheap power to consumers (some of whom are yet to be connected to the grid) in a fast-growing market to help avoid black-outs, and coal is still seen as the cheap and (most) reliable local option, despite the shortages. During the past six years, India has added more than 120GW of power capacity to the grid, with more than half of that coal-fired. This brought the total installed coal-fired capacity up to almost 200GW in 2018, which provides considerable opportunity for maintenance. This is especially true given the ageing nature of much of the fleet, although there can be problems with importation and payment among cash-strapped generators. Most existing coal-fired power plants in India use subcritical technology.
Key players
The share of private-sector ownership is on the rise, with key investors including Reliance Power, Tata Power and Essar Power, along with state players dominated by National Thermal Power Corp (NTPC). The government is particularly keen for private investment in its Ultra-Mega Power Plants programme, which involves installing large-scale, supercritical coal-fired power plants near domestic mines.
International companies active in this market include Doosan Heavy Industries & Construction and Toshiba, while GE Power's low nitrogen oxide boiler technology has been selected to make India's thermal power plants efficient and environmentally friendly.
Future plans
Although the focus has now switched to renewables in India (175GW of which are targeted between 2015 and 2022), there is still room for coal, with another 60GW planned by 2025, while many older plants are slated for closure (demand permitting). 
Malaysia
In Malaysia, coal accounts for about a third of total installed capacity and half of total generation – up from about a quarter and 41% respectively in 2015. The consequent rise in end-user power prices has pushed generators to seek lower cost generation sources, and cleaner coal has been a popular choice, especially in Peninsular Malaysia.
Its first ultra-supercritical coal-fired power plants (Manjung 4 and Tanjung Bin) began operations in 2015 and 2016, respectively, and added 2GW of coal-fired capacity. Then, in late 2017, Manjung 5 added a further 1GW. And most recently, a joint venture consisting of Mitsui of Japan 
and a subsidiary of Malaysia's Ministry of Finance (Malaysia Development BhD) constructed a 2GW ultra-supercritical coal-fired plant, Jimah East Power, which was completed this year.
Key players
The main companies involved are TNB, the state generator in Peninsular Malaysia, along with a variety of independent power producers and the respective state providers in Sabah and Sarawak in East Malaysia. Toshiba, IHI, Hyundai Engineering and Jacobs have won contracts in recent years.
Future plans
Older coal-fired power plants across South East Asia will increasingly be phased out as modern plants are switched on, although plans to keep some in reserve may generate ongoing maintenance opportunities. 
---
Major projects to watch 
India
Patratu Coal Fired Power Plant 4GW
Value: US$5.49bn
Stage: EPC
Startup: 2021
Status: Contract awarded
Operator: NTPC Ltd
Mota Layja (Kutch)
Coal Fired Power Plant 3.96GW
Value: US$4bn
Stage: Feasibility
Startup: 2023
Status: Government approved
Operator: NTPC Ltd
Malaysia
Afmaco Energy CFRC Lignite Power Plant 440MW
Value: US$500m
Stage: Feasibility
Startup: 2021
Status: Planning consent applied
Operator: Afmaco Energy Berhad
Image credit | Alamy