Get ready to capture the CSS Opportunity
Carbon capture, utilisation and storage technologies will play an important role in supporting clean energy transitions in south-east Asia, where demand for fossil fuels remains high. As the momentum for the scalable decarbonisation solution grows in the region, UK companies should put Indonesia, Malaysia and Singapore on their export radar, says Dr Madana Leela at EIC Malaysia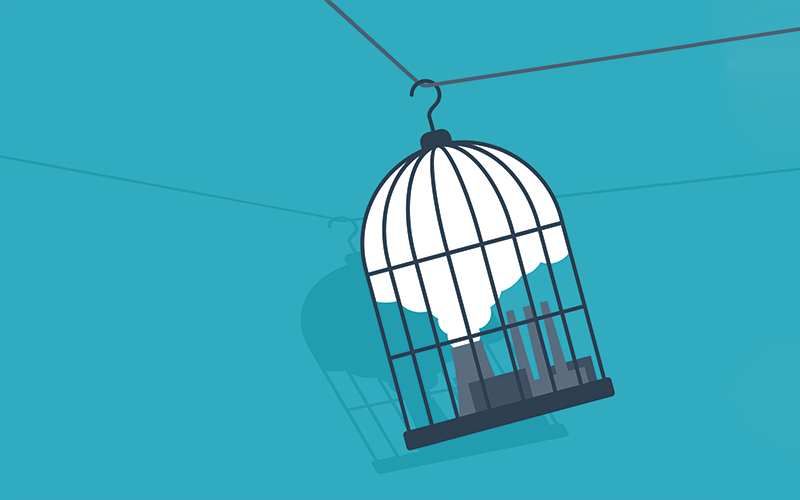 Malaysia
The 12th Malaysia Plan 2021–2025, tabled in September 2021, set an ambitious goal for the country to achieve carbon neutrality by 2050.
To help realise this target, solutions including implementing economic instruments such as carbon pricing and carbon tax, and not building new coal power plants, are under consideration. Details on other carbon reduction measures are likely to be announced once long-term, low-carbon strategic development studies have been completed by the end of 2022.
The Ministry of Environment and Water completed the National Climate Change Legal Framework in December 2021, setting the foundation for the development of Malaysia's Climate Change Act (expected in 2024), which could potentially spur more activity in the carbon capture and storage (CCS) space.
Petronas' Malaysia Petroleum Management (MPM) has identified more than 46trn cubic feet of potential carbon storage capacity across 16 of Malaysia's depleted gas reservoirs – 11 of these sites are at fields offshore Sarawak, and five are offshore Peninsular Malaysia. According to MPM, these depleted fields not only provide storage solutions for domestic projects, but also enable the country to extend its excess storage capacity to third parties, thereby establishing Malaysia as a regional CCS hub.
Malaysia's national oil company Petronas is currently the country's leading organisation in the study and development of the CCS sector, focused on the decarbonisation of the upstream industry. It is working on Malaysia's maiden CCS project, Kasawari CCS (Kasawari Phase 2). This will be the world's largest offshore CCS project when it starts up in 2025, capturing 4m tonnes of CO2 annually.
The Malaysia Marine & Heavy Engineering–Ranhill Worley consortium and the National Petroleum Construction Company–Technip Energies consortium are currently working on the front-end engineering and design (FEED), competing for the roll-on engineering, procurement, construction, installation and commissioning contract. The final investment decision is expected in November 2022.
---
Indonesia
In July 2021, Indonesia – the world's eighth-biggest carbon emitter – moved its goal for carbon neutrality forward, to 2060 or sooner.
As well as ramping up renewables targets, the nation is looking to CCS to help realise its ambitions.
Numerous pilot projects have been carried out in order to study the implementation of CCS in Indonesia's offshore oil and gas fields. Japan Petroleum Exploration, NOC Pertamina and Lemigas have planned to conduct a feasibility study to implement CCS at the Sukowati Oil Field in East Java. According to preliminary studies, CCS could reduce 4,000 tonnes of CO2 per day.
Pertamina has also conducted a CCS study at the Gundih Gas field in East Java with ITB and several other Japanese institutions. The Gundih Gas field CCS project could reduce emissions by 800 tonnes of CO2 per day and increase gas production by 16bn cubic feet via enhanced gas recovery.
The largest carbon capture, utilisation and storage (CCUS) project currently in planning in Indonesia is the Vorwata CCS project, which is being worked on by BP as part of more extensive development plans for the Tangguh gas block in eastern Indonesia. Partners include Mitsubishi, Inpex and CNOOC.
Completion is targeted for 2026–2027. By that time, 4m tonnes of CO2 will be injected back into the reservoir annually, reaching up to 25m tonnes by 2035 and 33m tonnes by 2045. This will remove up to 90% of the reservoir-associated CO2, which currently represents nearly half of Tangguh LNG emissions.
The companies plan to conduct FEED for the project in mid-2022, subject to the Tangguh Partners' and further SKK Migas' approval.
---
Singapore
Singapore has stated its aim to achieve net zero by 2050, a revision from its target of achieving carbon neutrality "as soon as viable in the second half of the century".
The government has announced a carbon price hike, from US$3.66/tonne to US$18.32/tonne in 2024–25, US$33/tonne in 2026–27, and US$37–59/tonne by 2030. The carbon tax is levied on facilities that emit more than 25,000 tonnes of CO2 annually and applies to about 50 facilities in the industry, power and waste sectors, covering 80% of national emissions.
Singapore has its sights set on CCS and hydrogen to help decarbonise its power and chemicals industry. In 2021 it awarded US$403m to 12 research projects in these areas, involving large petrochemical firms and local research centres.
The findings of a feasibility study performed by the Singaporean government on CCUS technologies identified CO2 emissions – mainly from power plants and industrial facilities – that could be captured and stored in suitable sub-surface geological formations or converted into useful products such as aggregates and synthetic fuels.
The study also mentions the lack of suitable geological formations in Singapore for permanently storing CO2 underground. Singapore will have to explore partnerships with companies and other countries with suitable geological formations.
Singapore is aiming to realise at least 2m tonnes of carbon capture potential by 2030. Currently, Shell is rolling out the Pulau Bukom CCS project at its complex in Singapore, looking to exploit the potential for a regional CCS hub at its manufacturing site in Pulau Bukom as part of the site's transformation into the Shell Energy and Chemicals Park Singapore.
Shell intends to work with a range of customers, including those in the power sector, to reduce operational CO2 emissions via the CCS hub. ExxonMobil is also planning to build a network of CCS facilities across south-east Asia, with Singapore as collection hub.
By Dr Madana Leela, Regional Analyst, EIC
---
Malaysia
Kasawari Phase 2 CCS
Value: US$900m
Start: 2025
Stage: FEED
Status: Contract awarded
Operator: Petronas
Key contractors: Xodus (feasibility) MMHE-Ranhill Worley (FEED), NPCC-Technip Energies (FEED)
Indonesia
Vorwata CCUS Project
Potential to capture and store four million tonnes per annum (Mtpa) of CO2, reaching a total of 25m tonnes of CO2 (MtCO2) by 2035 and 33MtCO2 by 2045
Value: US$3bn
Start: 2027
Stage: Feasibility
Status: Memorandum of Understanding (MoU)
Operator: BP
Sukowati CCS Project
Potential to capture and store 15MtCO2 for 25 years
Value: US$100m
Start: 2030
Stage: Feasibility
Status: MoU
Operator: Pertamina
Sakakemang CCS Project
Potential to capture and store 1.6Mtpa of CO2, 30MtCO2 over the life of the project
Value: US$100m
Start: 2027
Stage: Feasibility
Status: Planning
Operator: Repsol
Ramba CCUS EOR Project
Value: US$50m
Start: 2030
Stage: Feasibility
Status: Planning
Operator: Pertamina
Gundih Field CCUS Project
Potential to capture and store 300,000 tonnes of
CO2 per year
Value: US$49m
Start: 2024
Stage: Feasibility
Status: Planning
Operator: Pertamina
Singapore
Pulau Bukom Carbon Capture and Storage Hub
Value: US$100m
Start: 2025
Stage: Feasibility
Status: Planning
Operator: Shell Energy
---
Image credit | iStock