Offshore electrification is critical to realising a net-zero North Sea, but support for technological innovation is key, says Reenst Lesemann, CEO of C-Power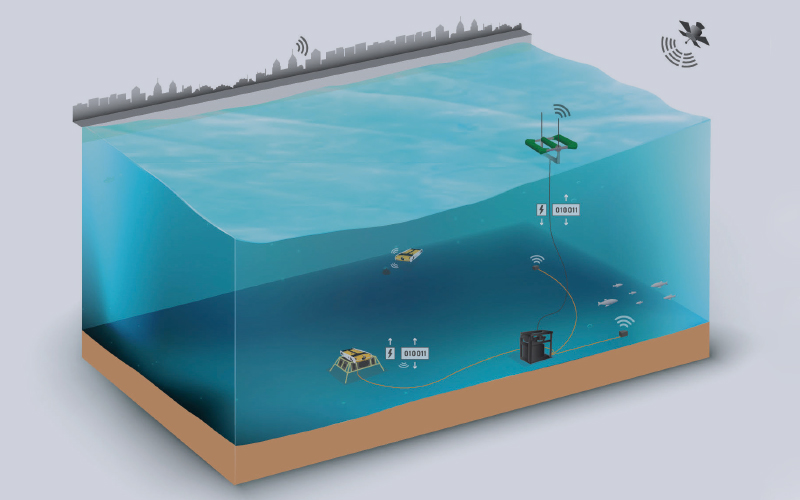 The journey to electrification is well underway in the UK, with technologies such as electric cars and heat pumps playing a key role in helping the country reach net zero. But offshore, the push for electrification is just beginning.
The oil and gas industry has pledged to halve its greenhouse gas emissions by 2030, and given that power accounts for 70% of all offshore production emissions, electrification of offshore facilities is likely to prove critical.   
However, the potential for electrification to both lower emissions and unlock new capabilities in not only oil and gas but also shipping, scientific research, defence and security has largely gone untapped.
Despite the growth in offshore wind, the sea remains an unsuitable power source for the vast majority of offshore applications due to location and power needs, especially for lower power and non-permanent operations. These and other constraints have stifled momentum to decarbonise this part of the market.
Autonomous offshore power
However, that is changing rapidly. New companies – including many startups, such as ourselves at C-Power – are developing innovative solutions to electrify offshore operations. For example, our SeaRAY autonomous offshore power system (AOPS) converts reliable, renewable wave energy into electricity, or other fuels such as hydrogen, that can power a wide range of marine equipment.
AOPS help support autonomy for resident underwater vehicles, to extend the range and efficiency of unmanned surface vessels, and to bring the Cloud to the sea for real-time transmission and analysis of environmental and operational data.
These are systems that will be part of the 'Internet of Ocean Things' that can monitor underwater carbon capture and sequestration sites or retired offshore oil and gas fields, detect underwater security threats, or collect the data needed for critical research on climate change and the environment.  
Electrification could cut CO2 emissions from UK North Sea oil and gas operations by 2–3m tonnes per year by 2030
Crossing the innovation chasm
Startups, however, cannot launch a new way of doing business in the blue economy on their own. Industry transformation requires the entire value chain to buy-in – government stakeholders, early-stage technology investors, operators and suppliers willing to take risks and help bring promising technologies to the market.
To cross the innovation chasm, it takes all parties sharing a common goal to secure funding, support and partnering for new technologies – and to get those technologies on the development road maps for large, established companies.
Many forces in the UK are working to push offshore electrification technologies across the chasm. The Net Zero Technology Centre is leading efforts to decarbonise the North Sea and is a strong advocate for early-stage electrification technologies. The industry-led Oil and Gas Climate Initiative is a key cog pushing the commercial adoption of new emissions-reducing technologies through pilot projects and global implementation. Meanwhile, Scottish Enterprise has supported our Scottish subsidiary with a SMART:SCOTLAND grant to study the SeaRAY's capabilities to support resident systems with clean power in remote locations.  
Seize the opportunity
The UK is keenly positioned to lead on offshore electrification, not only to fulfill a moral imperative to protect the environment and climate but also to seize the multi-billion-pound economic opportunity that awaits those who unlock a wave of ocean innovation through electrification.  
By Reenst Lesemann, CEO, C-Power
Image credit | C-Power