The next wave of power generation
How can power plants be brought to inaccessible areas where the infrastructure for conventional solutions is lacking? Wesley Tivnen at Siemens UK says the answer lies out at sea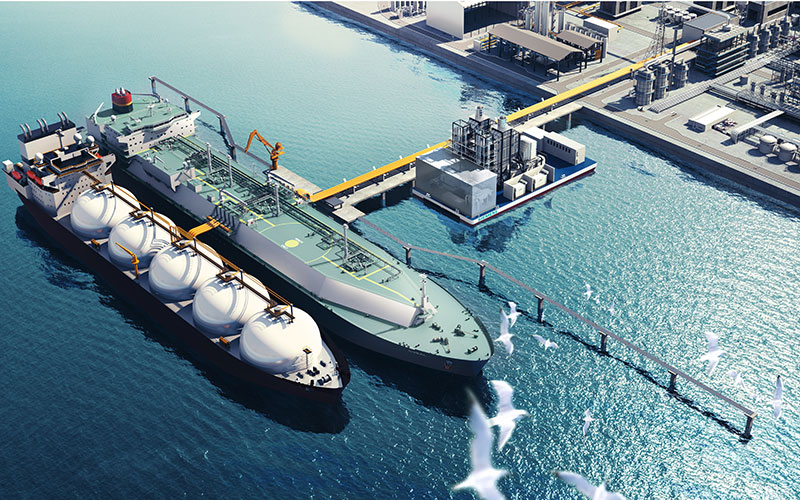 The energy market across the world is changing rapidly. In developed nations, it is no longer just centralised power stations feeding the grid; decentralised power supply, with many active participants utilising many different energy sources, is increasingly playing an important role. However, in developing nations, a lack of infrastructure and a reliable power supply could be inhibiting growth. 
It is estimated that, by 2050, there will be 9.7 billion people living on our planet. Today, there are already 1.2 billion people without access to electricity, and 800 million suffer from a shortage of drinking water. This means new concepts will need to be developed to fulfil these basic needs for everyone in the future.
Bringing power to the people
In countries on the cusp of development, electricity demand often exceeds supply – so a solution that brings power to the people and allows for economic development is key.
This could be through smaller modular stations that are transported to inaccessible areas of the world, where the infrastructure for a conventional solution is lacking. Another solution is providing turbines mounted onto floating platforms that can connect to the grid from either a shoreline or a river.  
Siemens has a vision for a future where, through modular or floating power stations, all have access to affordable and clean electricity and water. It is a tough challenge, but vital considering climate change and the rapidly growing global population.
Putting a power station on water seems a slightly odd concept. Surely a power station capable of supplying enough power for a community needs to be a huge structure, on land? However, the concept of a floating power plant is not actually all that new – Westinghouse gas turbines can be found dating back to the 1990s.
We envisage floating power stations powering remote areas such as islands, or helping to develop industrial areas on shorelines or major rivers. They could replace coal-fired power stations that reach the end of their operating lives; efficient combined cycle turbines could be installed on the platform, creating a wide range of applications.
These mobile power stations could also provide immediate relief following disasters such as earthquakes or hurricanes. Where there is extensive damage or destruction to infrastructure, mobile power plants can bring power and hope to people – as well as financial security to banks and lenders.
Optimised for difficult conditions
In fact, it was as a result of the 2011 tsunami in Japan that Siemens looked to develop a floating power plant solution, SeaFloat, which can be built with industrial gas turbines to provide between 140MW and 1.2GW of power. Once docked, the simplest option is to supply it with liquefied natural gas from land or a ship. SeaFloat can also be supplemented with a desalination plant to provide clean and potable water to communities.
Recent developments have seen a 1.2GW combined cycle gas turbine installed, vastly increasing the power that can be supplied. Combined cycle power plants do need to be based on a firm foundation: the swell of the sea can expose the turbine to increased stresses on the floating platform. However, thanks to Siemens engineering excellence, a wide variety of measures to adapt supports, bearings and other components that can dampen wave-induced movements now means SeaFloat is ready for operation.  
SeaFloat has been designed to be as small as possible, and can be constructed in a short lead time using standardised equipment in, for example, a shipyard.
In autumn 2018, Siemens secured a contract for a floating power plant in the Dominican Republic ,which will have a power output of 145MW. There is limited free land in the country's capital, Santo Domingo, and a floating power station allows plant size to be increased in comparison to what could be achieved on land.
New energy future on the horizon
The energy landscape is evolving, and the innovations being developed will open up a power supply to ever more people. While our vision for all to have access to electricity and clean water will be tough to achieve, mobile power solutions mean we are on the way to meeting it.
By Wesley Tivnen, Managing Director, Power and Gas, Siemens UK