Port of Rotterdam CO2 Transport Hub and Offshore
The Netherlands has clear climate objectives: to reduce greenhouse gas emissions by 55% below 1990 levels by 2030, and to be carbon neutral by 2050.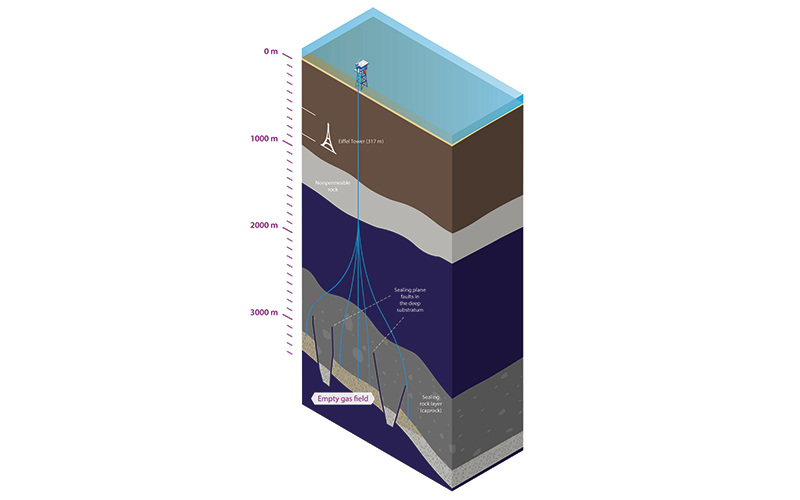 One of the few solutions to tackle emissions from heavy industry is CCS. Currently, CCS is the fastest way to substantially reduce CO2 emissions at a relatively low cost. It is a temporary solution, giving industry time to make their production processes more sustainable.
The Rotterdam port area is responsible for approximately 14% of the CO2 emissions in the Netherlands, making the region's contribution to the national climate objectives extremely important. Porthos – a collaboration between EBN, Gasunie and the Port of Rotterdam Authority – is developing a project to transport CO2 from industry in the Rotterdam port area and store it in empty gas fields beneath the North Sea.
The carbon that will be transported and stored by Porthos will be captured by various industrial companies in Rotterdam. Our customers, Air Liquide, Air Products, ExxonMobil and Shell, will supply their CO2 to an onshore collective pipeline. The CO2 will then be pressurised at a compressor station and transported via an offshore pipeline to a platform at the North Sea. From the platform, the CO2 will be injected into empty gas fields. The empty gas fields are situated in sealed reservoirs of porous sandstone, more than 3km beneath the seabed. Porthos will store around 37Mt CO2 – approaximately 2.5Mt CO2 per year for 15 years.
With seven major companies and two ministries – Economic Affairs & Climate Policy and Interior & Kingdom Relations – working together on this project, meeting all preconditions and requirements is a complex process. The three state-owned companies each have their own shareholders and corporate culture, and each of our customers has its own ideas and approach. Bringing it all together is sometimes a challenge. However, the common goal is the binding factor for settling discussions.
In 2021, Porthos achieved several milestones. We have taken significant steps in the permitting process and selected a construction company for the onshore pipeline. Our customers were awarded Stimulation of Sustainable Energy Transition subsidies, and last December we signed the final CO2 transport and storage contracts with our customers. Porthos is sold out; there is currently no storage capacity available, but we are investigating the possibilities for a follow-up project.
The project team is working hard to realise Porthos. We are working on the technical preparations and the permitting process. Following the final investment decision, expected later this year, the construction of the infrastructure will commence. It is expected that Porthos will be operational by 2024.
---
GHG Emissions
2.5 Mt CO2 Porthos will store 2.5Mt CO2 per year for 15 years
10% Porthos aims to remove around 10% of the CO2 emissions in Rotterdam
Startup 2024
Partners EBN, Gasunie and the Port of Rotterdam Authority
---
By Wim van Lieshout, Project Director, Porthos
Image credit | Porthos