The power grid - bottleneck of the energy transition?
Tim Holt at Siemens Energy looks at what it will take to successfully expand power grids for the energy transition in the long term.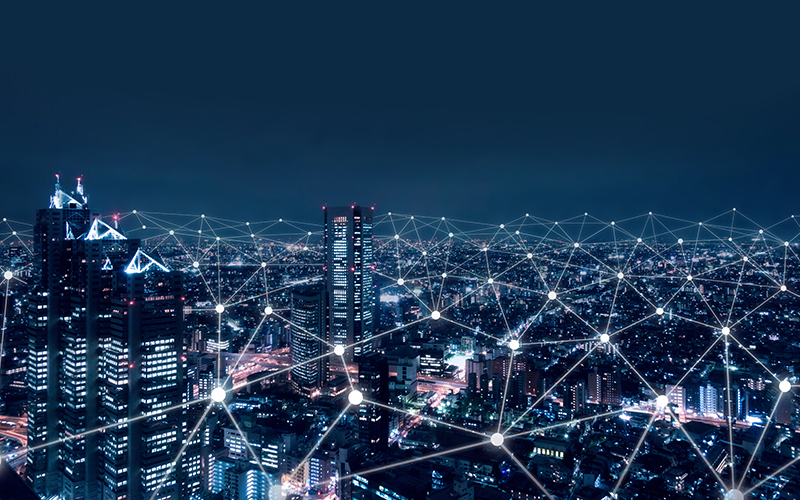 While the case for the energy transition is evident, the challenges are extensive. We must tackle climate change – it is the challenge of our generation – but in recent years, price fluctuations, supply bottlenecks and geopolitical concerns have made it difficult to access affordable, secure and clean energy.
Today's grid is not fit for tomorrow's purpose
The need for greater investment is increasing. Growing energy demand means that the world's power grids – the backbone of our energy supply – must be steadily expanded. Industry must be able to ramp up capacity on a sustainable basis. The challenges involved can only be overcome if politicians, industry and society pull together.
The electricity grid is one of the world's largest machines. It needs to be extended, upgraded and improved while continuing to operate. Imagine fixing an aeroplane mid-flight and you can appreciate the challenge ahead.
According to a recent BloombergNEF study, a 152 million-km supersized grid will be needed to power a net-zero world by 2050 – more than double the length of the grid today. High-voltage direct current (HVDC) projects will play an important role, as this is a key technology for bringing renewable energy from often-remote generation site to the consumer, and allowing for the exchange of energy between countries by interconnecting them.
Innovative grid technologies are on the rise
The EU wants to add 128GW of new interconnector capacity by 2040. The technology has already been deployed in several large-scale projects around the world. The NeuConnect project will connect two of Europe's largest energy markets, Germany and the UK, enabling enough power for 1.5 million households to be transferred between them.
Raw materials in high demand
But will the future availability of raw materials be able to keep pace with the rapid growth in demand? This is a central question that all technology manufacturers are asking themselves in the service of the energy transition – especially given that raw materials must come from responsible sources.
Due to rising demand and high prices, the market for the most important minerals needed for the energy transition has doubled in the last five years; in 2022, it had reached a volume of US$320bn. Cobalt, lithium, copper, nickel and rare earths are primarily needed for the numerous technologies that will be central to the energy transition, such as wind turbines, solar plants, e-cars and electricity grids.
If we look at the German expansion requirements for HVDC transmission solutions on land and at sea, for example, we are talking about around 80GW that must be transported over long distances through Germany by 2035. An estimated one million tonnes of copper will have to be used in the main technological components. This corresponds to the material requirements of around 19 million electric cars – and that's just to meet the needs of a single country.
Addressing the skills gap
A successful energy transition will require not only the right quantities of raw materials, but also people to process these raw materials, build the plants, and plan, design and implement the projects. Recruiting experts is a challenge because the entire industry is suffering from a shortage of skilled workers and is competing worldwide for the best talent on the market.
A 152 million-km supersized grid is needed to power a net-zero world by 2050 – more than double the length of the grid today
For a successful energy transition, we need to call on policymakers. In addition to a sustainable strategy for addressing the skills gap, stable framework conditions must be created if the industry is to create the conditions for economic success – and therefore for secure and well-paid jobs. In the case of grid expansion, for example, this should include further simplification and acceleration of approval procedures so that skilled workers are not tied up in projects for longer than is necessary.
Standardisation is key to grid success
Standardisation will be another important lever for the successful expansion of grids. Today, each European transmission system operator has special design requests. This exponentially increases the number of design variations that engineering teams, manufacturing sites and suppliers must manage – all capacities that could be put to good use in other projects.
A positive example is the major contract award for HVDC grid access solutions by the German-Dutch transmission system operator TenneT in April 2023. Three of the projects were awarded to Siemens Energy. The converter platforms will all follow the same 2GW standard and will enable all project participants to drive the expansion of offshore wind energy more quickly and efficiently.
No net zero without serious grid reform
We have a mammoth task ahead of us. Mastering it will require long-term, reliable network planning, because the industry needs long-term predictability that will enable it not just to secure business on a project-by-project basis, but also ramp up the supply chain on a long-term sustainable basis.
And we need to act now, because one thing is clear: without a reliable power grid, the energy transition cannot and will not succeed. We can only create a secure and more sustainable energy future if we tackle the challenges together across sectors, industries and countries. This requires innovations, strong partnerships and ongoing dialogue between policymakers, industry and society.
Image credit | iStock