Powering the energy transition
Battery storage solutions offer the flexibility required for safe and stable use of wind and solar power and increase energy efficiency, writes Karim Wazni at Aggreko – Microgrid and Storage Solutions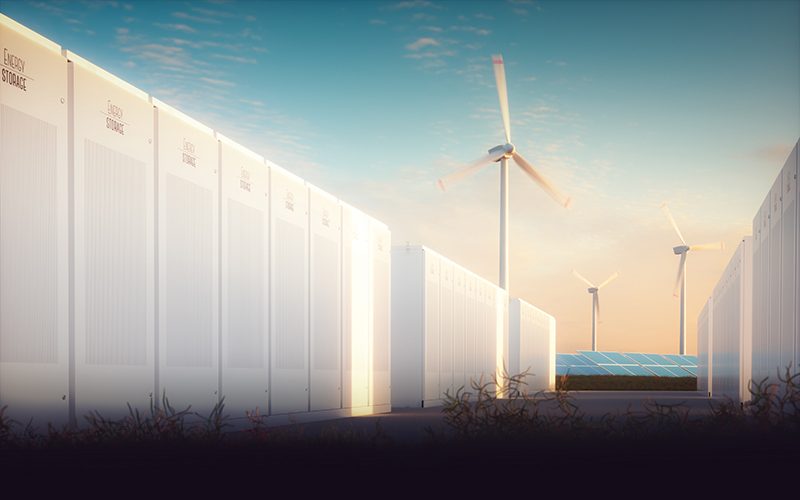 Amid the climate emergency, decarbonisation is seen by many as the main driver of the energy transition. While it is critically important, at Aggreko, we believe digitalisation and decentralisation are paramount to achieving low-carbon goals and satisfy energy demand, driven by a fourth 'D' – demographic change.
Decentralisation enables quicker deployment of energy to where it is needed, more efficient use of assets, and much-needed flexibility and support to grids having to cope with higher demand and a more volatile supply. Meanwhile, digitalisation provides us with the sophisticated systems and controls needed to integrate an ever-wider set of energy sources while ensuring stability, reliability and maximising efficiency.
Both decentralisation and digitisation are key features of our mobile and modular battery storage solutions and help bring clean, smart and reliable power everywhere fast.
Unlocking battery value
It is easy to assume that we need batteries to store energy when the sun does not shine and the wind does not blow. In reality, the most critical aspect of batteries is that they allow us to remove concerns around system stability from changing energy provision. They can also serve as a wireless alternative to upgrading existing transmission and distribution infrastructure or help customers bridge the gap until grid constraints are removed permanently.
Specifically, batteries provide three services that are particularly critical at this stage of the energy transition: spinning reserve displacement, renewables integration and transient response.
Firstly, with their ability to automatically provide grid services within milliseconds, batteries replace both the rotating mass and the spinning reserve of traditional generators with 'synthetic inertia'. The battery ensures system stability by controlling frequency, voltage as well as providing other critical grid services. This removes the need for constant fossil fuel-based generation and the need for extra generators on standby while also providing for an even higher degree of efficiency and stability – at a lower overall cost.
Secondly, this ability to switch off fossil generation when it is not needed enables energy users to safely integrate more renewables, saving both emissions and money. It allows users to choose the most efficient fuel mix – independent of any technical concerns. This may typically be a hybrid microgrid system for remote mines, using solar or wind power, backed up by a gas or diesel generator and battery units.
Finally, by providing a transient response, batteries help manage abrupt load or generation changes and meet the high-power quality demands of critical or susceptible machinery such as computers. Data centres, in particular, are often built much faster than grids can be extended. It often makes sense to combine efficient gas engines with fast-responding batteries to provide such buildings with high quality and cost-effective power.
Removing barriers
The energy transition is far from complete. New technologies keep emerging, needs of energy users keep changing, and there is much regulatory uncertainty. As the world moves towards a target of net-zero carbon emissions, there is an increasing need for companies to use an ever-growing and quickly-evolving technology portfolio while also avoiding stranded capital and adequately understanding and managing technical and obsolescence risks.
Consequently, we believe energy-as-a-service is, more than ever, relevant to the power industry. It is crucial in removing many hurdles to adopting batteries, so that this rising versatile asset class can be made accessible and scaled up fast within risk levels defined and tailored to each type of customer.
By Karim Wazni, Managing Director, Aggreko Microgrid and Storage Solutions
Image credit | iStock