Upgrading Morocco's electricity system
A pioneer in renewable energy, Morocco is looking for international collaboration as it moves to a smart, flexible low-carbon future, writes World Energy Council's Future Energy Leader, Nabil Jedaira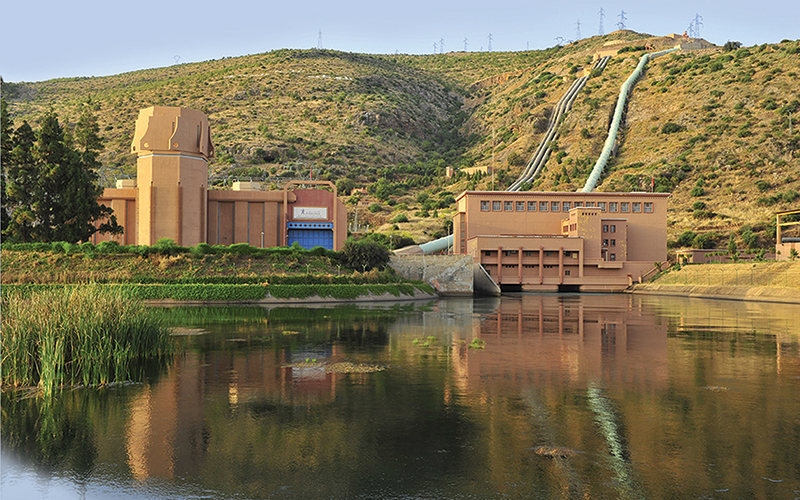 Morocco's National Energy Strategy 2009–2030 has bolstered its energy transition and investment in renewable energies, making the country a global leader in sustainable energy development.  
On track for 100% clean energy
Driven by the need to meet increasing energy demand and reduce its reliance on costly hydrocarbon imports, Morocco has invested more than US$5.65bn since 2009 in developing clean energies, and has plans to spend just as much in coming years. Thanks to steady investment and consistent policies endorsed at the highest state level, it is set to become one of the first African countries to run on 100% renewable energy.
The ongoing programmes put Morocco on track to reach 42% of clean energy capacity installed in 2021 – almost 10 years earlier than expected. The country is heading toward increasing its share of renewables above 52% by 2030 and has the potential to reach 100% renewables by 2050.
Alongside ambitious solar energy developments such as Noor Solar Power Station in Ouarzazate – the world's biggest concentrated solar power (CSP) project – and the Noor Midelt scheme, which will exceed Ouarzazate in overall capacity, Morocco continues to expand its wind and hydropower generation capacity.  
Power grid upgrade needed
Building Morocco's new energy system – one that leans heavily on naturally fluctuating supplies of renewable energies – will require the modernisation of the electricity network, the development of regional and international interconnections and the promotion of energy storage.
As a bridging fuel, natural gas will play a major role as a flexible backup to respond to the intermittency of wind and solar. In need of a new strategic domestic gas supply source, Morocco's state power and water utility ONEE has signed a memorandum of understanding with UK-based Sound Energy, which covers the sale of natural gas from the Tendrara concession in Eastern Morocco to ONEE for its power plants.
While mature energy storage solutions such as pumped-hydro storage and CSP thermal storage have already been implemented, the focus is now on new technologies including utility-scale battery storage, hydrogen and Power-to-X (PtX). The country is currently developing a roadmap for hydrogen, and devising several pilot projects.
To this end, the government has stressed the need for international cooperation in green hydrogen and has called for an exchange of expertise and technologies with European countries to boost innovative developments.
In June 2020, Morocco and Germany signed a joint agreement that will enable Morocco to build Africa's first plant to produce green gas. The bilateral partnership aims to set up necessary structures and to advance scientific research in the production of green hydrogen and PtX products.
Interconnectors are also an important source of flexibility. The country currently cross-border trades electricity with Algeria and Spain, and has plans to integrate further into other markets in North and sub-Saharan Africa and Europe as part of the Sustainable Electricity Trade Roadmap.
The country is also working on consolidating the national electricity transmission and distribution network. A smart grid-aided electricity network will be essential to facilitate the country's transformation to a low-carbon economy and achieve energy security and affordable energy. To this end, construction has started on a new research centre for smart grids at the Green Energy Park in Ben Guerir in central Morocco.  
UK opportunities
As Morocco continues to overhaul its energy mix to meet the ambitious 2030 targets, many opportunities exist for UK investment – particularly in the fields of renewable energy, hydrogen production, natural gas and research and innovation. Other areas of common interest include launching an electricity market between Morocco and the UK through solar links and cooperation between the two countries' private sectors.
Morocco hopes to attract investments during COP26. Now is the time for companies to position themselves in anticipation of developments in the Moroccan and African energy markets. Successful market entry requires forward planning. Therefore, it is advisable to start laying the groundwork now, getting the necessary structures and networks in place.  
By Nabil Jedaira, Future Energy Leader, World Energy Council and Senior Business Development Manager, EDF