Brazil braces for offshore wind
A long coastline and strong winds make Brazil an attractive location for the development of offshore wind farms, with significant potential for growth, say Project Coordinator Gabriel Loio and Senior Adviser Julieta Verleun at the Energy and Ocean Economy Secretariat, Government of the State of Rio de Janeiro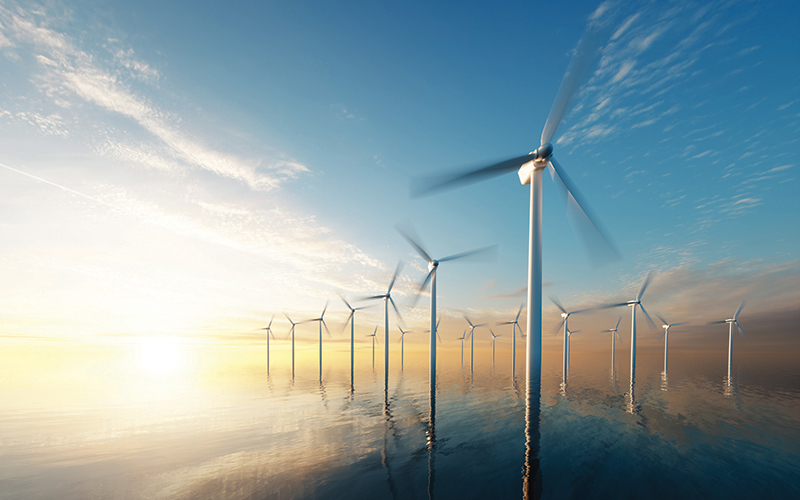 As the world embraces renewable energy, offshore wind has emerged as a promising sector. And with its vast coastline and wind potential, Brazil presents a lucrative opportunity for investors seeking to expand their portfolios.
The country boasts an extensive coastline that stretches over 4,600 miles and is endowed with strong and consistent winds. Its favourable climate conditions create the ideal environment for offshore wind farms. According to estimates, Brazil's offshore wind capacity potential is 700GW, presenting a vast untapped resource waiting to be harnessed.
A firm commitment to renewable energy
Brazil's renewable energy market has shown a strong commitment to renewable energy, with a diversified energy mix comprising hydroelectric, biomass and wind power. The government aims to increase the share of renewables in the energy matrix, opening up avenues for significant investment in offshore wind.
Investors can benefit from Brazil's supportive regulatory framework, tax incentives, human capacity and long-term power purchase agreements, which provide stability and attractive returns on investment.
Good foundations
Brazil's onshore wind industry is well developed, with the basic technologies needed for generation already established in the country. Naturally, it is a notable starting point from which to evolve, and serves as a significant foundation for further development in the offshore sector. Brazil's onshore wind sector already possesses a well-prepared regulatory framework, including specific auctions and schedules, which can be used to implement new offshore wind projects.
Brazil's offshore wind capacity potential is 700GW, presenting a vast untapped resource waiting to be harnessed
The commissioning of more than 185GW of disclosed offshore wind projects is expected to lead to significant job creation and economic growth in the region as Brazil's energy landscape undergoes rapid change. It is worth noting that the country already possesses a workforce that is skilled in renewable energy generation, distribution and management, as well as having high levels of expertise in maritime and naval services, which are already used in the oil exploration and production industry. This existing expertise can be effectively transferred to the renewable maritime sectors – particularly in the State of Rio de Janeiro, which is the country's largest producer of oil and natural gas.
More specifically, Rio de Janeiro State has a competitive advantage due to its location and its existing infrastructure: it has 395 miles of coastline with a strong and constant wind resource; it is a centre of energy consumption and consumer market proximity; it has more than 50 years of offshore services experience, with a well-established energy industry, workforce labour and established maritime and port infrastructure; and it is integrated with the national interconnected system, with established transmission and distribution lines.
A prime destination for investment
Brazil's vast coastline, abundant wind resources, skilled workforce and supportive renewable energy policies position it as a prime destination for UK investors seeking offshore wind opportunities. By leveraging their expertise, investors can contribute to Brazil's energy transition while reaping the benefits of a maturing industry, attractive incentives and the potential for long-term returns on investment.
---

Offshore wind in the Americas is still in its infancy but Brazil, Colombia and the US hold huge potential for partnerships, say Americas Senior Regional Analyst Pietro Ferreira and Research Intern Lucas Mitidieri of the EIC
---
Brazil
Tax incentives
Supportive regulatory framework
Tax benefits in certain free trade zones
Long-term power purchase agreements
Offshore wind is set to become Brazil's next major business opportunity in the energy sector. Its Energy Research Office estimates that the country has offshore wind potential of 700GW in water depths of up to 50 metres, making it an attractive destination for fixed-bottom developments. Brazil's offshore wind potential falls in three key areas: Ceará and Rio Grande do Norte in the North-East, Rio de Janeiro and Espírito Santo in the South East and Rio Grande do Sul in the South.
Who are the key players?
Developers are keen to tap into Brazil's offshore wind potential. There are currently 75 projects under evaluation by the federal environmental regulator Ibama, with a combined capacity of approximately 185GW. The companies behind these projects vary from established renewable energy players such as Iberdrola and BlueFloat Energy, to IOCs such as Equinor, Shell and TotalEnergies.
Some offshore wind projects under evaluation are associated with clean hydrogen, another emerging segment in Brazil. However, not all initiatives will proceed to the development stage, as the country's own installed capacity currently stands at 192GW. Nonetheless, the growing number of projects under environmental evaluation prove developers' strong interest in investing in this market.
Regulatory framework takes shape
Brazil's regulatory framework for offshore wind development is still in the early stages. Although Ibama has already released terms of reference for environmental licensing of prospective projects, regulations covering the leasing of offshore wind areas are still pending. A draft bill addressing this gap was proposed by former senator and current Petrobras CEO Jean Paul Prates, and is currently awaiting approval by the Chamber of Deputies. Developers hope the bill will be passed in 2023, with the first auction for offshore wind areas expected to take place in the second half of 2024.
Why invest?
The Brazilian government actively encourages and promotes foreign investment to introduce greater innovation into the country's economy and generate economic growth. Investment incentives include tax exemptions and low-cost financing, with no distinction made between domestic and foreign investors. 
The Brazilian government actively encourages and promotes foreign investment to introduce greater innovation
---

Colombia
Tax benefits, simplified regulations and improved infrastructure in free trade zones
Renewable energy incentives
R&D incentives
Low-cost loans, grants and subsidies
Colombia, heavily reliant on hydropower, is eyeing offshore wind as its next major business opportunity and the centrepiece of its energy transition. A recent World Bank study revealed that the country could generate up to 50GW of offshore wind power in water depths of up to 70 metres. Moreover, it will likely lead the race for South America's first offshore wind tender.
Colombia races ahead
Following its ambitious commitments to the energy transition, the Colombian government plans to organise the first offshore wind tender in the second half of 2023. With its abundant wind resources, the Caribbean coastline will be the primary focus of offshore wind investments. Energy Minister Irene Vélez has stated that the Atlántico department in the Caribbean zone has already been subdivided into six energy areas. The Bolívar department is also expected to be in the tender.
Offshore wind development is strategically important for Colombia's plans to become a regional green hydrogen leader. It intends to use some electricity generated through offshore wind facilities to produce green hydrogen for export to Europe.
Who are the key players?
EICDataStream currently tracks 12 offshore wind projects under evaluation in the country, with a combined capacity of 5GW. The companies involved in these projects are BlueFloat Energy and Copenhagen Infrastructure Partners (CIP), two major European players. BlueFloat is currently working on the Vientos Alisios project, which received pre-feasibility status in January 2021 and secured a guarantee for a 200MW connection to the national electricity grid. Meanwhile, CIP signed a memorandum of understanding with the city of Barranquilla in January 2022 for the Barranquilla offshore wind farm.
Grounds for optimism
Despite the potential for offshore wind energy in Colombia, the sector is still in its early stage. The country needs to more government support and more transmission constraints solved if it is to live up to its offshore wind promise. However, there is reason for optimism. With the right level of investment and support, the World Bank predicts that Colombia could generate up to 1GW of offshore wind energy by 2030, 3GW by 2040 and 9GW by 2050.
Why invest?
The Colombian government has implemented a series of initiatives, including the development of an offshore wind roadmap and hydrogen roadmap, among many others. These initiatives offer opportunities for UK companies with expertise in these areas.
To support and encourage foreign investment, Colombia offers free trade zone benefits, customs duty reductions or exemptions, VAT exclusions and incentives to invest in technology and innovation.
---
US
Tax benefits
Sustainability incentives
R&D incentives
Cash grants and subsidies
Utility rate reductions
As the only country in the Americas with an operational offshore wind farm, the US is a leading market in this sector. The local offshore wind industry enjoys strong support from federal and state governments, and the country has seen consistent growth in the number of projects under development.
EICDataStream currently tracks 51 offshore wind projects in the US, with a combined capacity of 55GW. As an increasing number of projects enter the development stage, the US moves closer to the bold target announced by the Biden administration to achieve 30GW of offshore wind capacity by 2030.
Who are the key players?
The key players in the US offshore wind market include major European players such as Ørsted, Equinor, Avangrid and TotalEnergies. Vineyard Wind – an Avangrid-CIP partnership – is building the 800MW Vineyard Wind farm off the coast of Massachusetts, which is expected to start operations in 2024. Ørsted, meanwhile, is slated to begin operations at the 132MW South Fork wind farm in New York by the end of 2023.
In total, EICDataStream is tracking 35GW of projects with potential start-ups by the end of the decade, with the majority located across the Eastern Seaboard.
Regular Bureau of Ocean Energy Management lease sales have been instrumental in developing the US offshore wind sector. Recent auctions have enabled developers to acquire leases off the coasts of New York, North and South Carolina and California. Future auctions will target areas in the Gulf of Mexico, Central Atlantic, Oregon and the Gulf of Maine.
California goes deep with floating wind
California is particularly significant for US offshore wind. In 2022 the California Energy Commission expanded the state's offshore wind target to 5GW by 2030. Looking beyond the fixed-bottom developments on the East Coast, the Golden State offers massive opportunities in the floating wind segment with lease areas in water depths of up to 1,300 metres. Equinor, Invenergy, Ocean Winds, CIP and RWE were the winning bidders of lease areas in the Morro Bay and Humboldt areas, which are expected to host 8.1GW of combined installed capacity.
Why invest?
The federal, state and local governments provide various credits and incentives to encourage business investment. These are designed to support businesses in investment, job creation, expansion efforts, and the establishment of new facilities. Some of the most common credits and incentives include cash grants, property and sales tax abatements, utility rate reductions and other tax benefits, such as credits and tax holidays.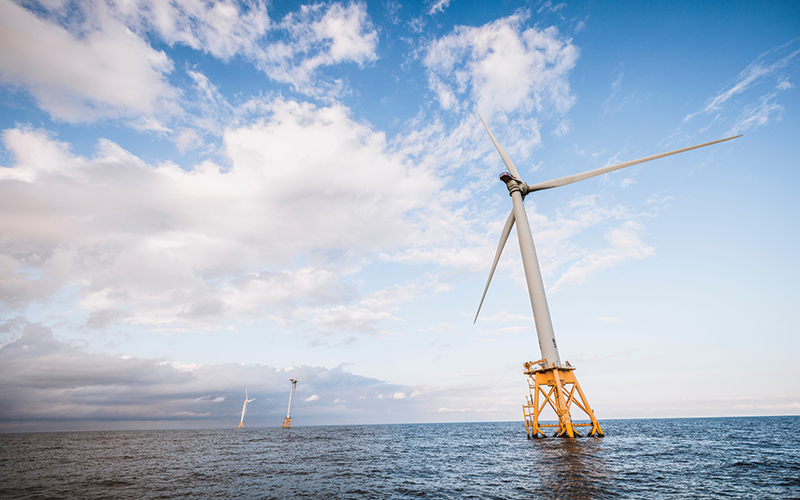 Thinking of doing business in the Americas? EIC has the tools and services to help your business grow.
EIC North & Central America: houston@the-eic.com
EIC South America: rio@the-eic.com
---
Brazil
Ventos do Sul Offshore Wind Farm Power
Value: US$16.2bn
Start up: 2030
Stage: Feasibility
Status: Planning consent applied
Operator: Ocean Winds
Alpha Offshore Wind Farm
Value: US$15bn
Start up: 2032
Stage: Feasibility
Status: Planning consent applied
Operator: Veritas Grupo
Farol Wind Power Offshore Wind Farm
Value: US$14.2bn
Start up: 2030
Stage: Feasibility
Status: Planning consent applied
Operator: Bravo Vento
Colombia
Barlovento Floating Offshore Wind Farm
Value: US$2.5bn
Capacity: 825MW
Bergantin Floating Offshore Wind Farm
Value: US$2.5bn
Capacity: 825MW
Astrolabio Floating Offshore Wind Farm
Value: US$2.5bn
Capacity: 825MW
Start up: 2032
Stage: Feasibility
Status: Planning Consent Applied
Operator: BlueFloat Energy
US
Olympic Offshore Wind Farm
Value: US$12bn
Start up: 2032
Stage: Feasibility
Status: Feasibility
Operator: Trident Winds
Coastal Virginia Offshore Wind
Value: US$9.8bn
Start up: 2026
Stage: Engineering, procurement and construction
Status: Contract awarded
Operator: Dominion Energy
Community Offshore Wind Farm
Value: US$9bn
Start up: 2030
Stage: Feasibility
Status: Planning
Operators: Community Offshore Wind (RWE Renewables, National Grid)
Source of project information: EICDataStream
---
Image credit | iStock | Getty | Shutterstock