Europe leads the way in clean hydrogen
Europe leads the way in the research and development of viable hydrogen technologies, including innovative electrolysers that can help achieve a carbon-neutral future, writes Bart Biebuyck at the Fuel Cells and Hydrogen Joint Undertaking (FCH JU)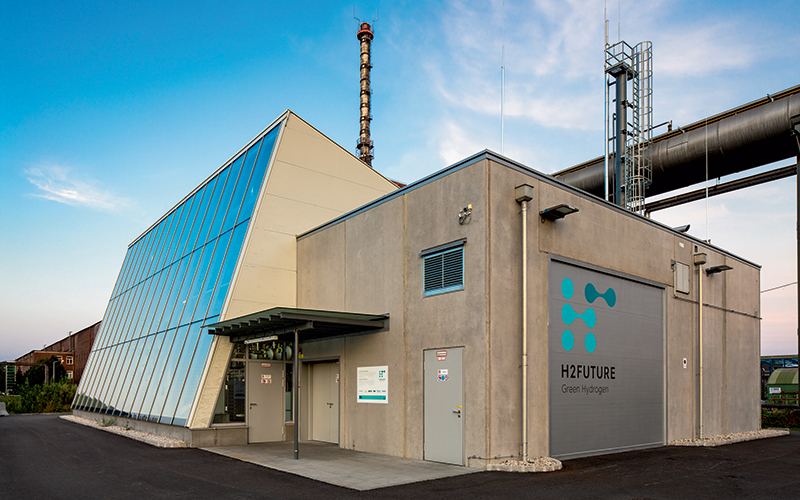 The European Union is committed to achieving a more sustainable economy and reaching carbon neutrality by 2050. If these goals are to be reached, clean and green hydrogen technologies and applications will have a key role to play in Europe's energy mix by allowing the penetration of renewables in hard to abate sectors.
Much work is ongoing to lay the groundwork for a hydrogen-powered future. The EU Hydrogen Strategy, published in July 2020, recognises that clean and green hydrogen will be central to decarbonising the EU economy cost-effectively and sustainably. Through this strategy, Europe is exploring actions that support the production and use of hydrogen, particularly renewable hydrogen.
A strategy is one approach. But for work to progress, players from across the economy must unite to drive change. The European Clean Hydrogen Alliance was launched at the same time as the strategy. Its role is to establish an investment agenda and support the scaling up of the hydrogen value chain across Europe. The Alliance brings industry, national and local public authorities, civil society and other stakeholders together.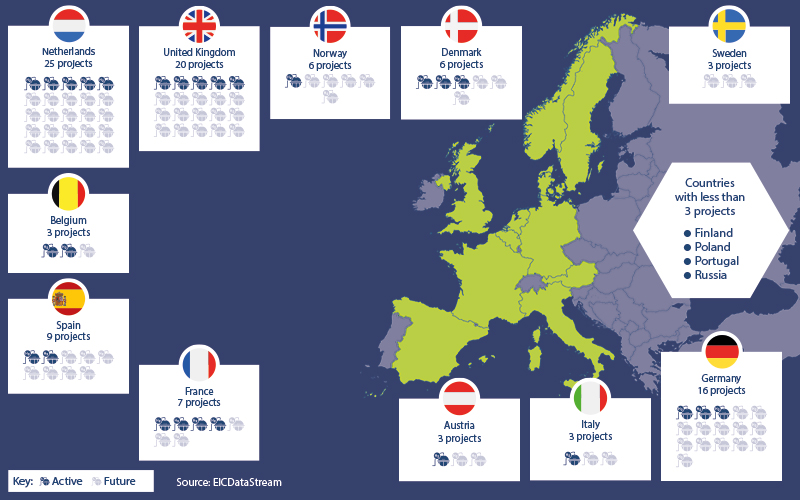 Investing in a new partnership
Meanwhile, things are changing for the FCH JU. Established in 2008, the public-private partnership has helped kick-start Europe's hydrogen economy by investing €1bn (£867m) in 285 research and demonstration projects. The European Commission is now looking to drive these achievements through a public-private initiative. Working with the European Commission, the proposed Clean Hydrogen Partnership will accelerate the development and deployment of the European value chain for clean hydrogen technologies.
These major investments will be in line with the EU policies, including the European Green Deal. The EU is expected to approve the Clean Hydrogen Partnership this autumn.
The EU targets 6GW of electrolysers in the EU by 2024 and 40GW by 2030. These electrolysers will be fed by renewable resources to generate 10m tonnes of green hydrogen by 2030
Realising hydrogen power generation across Europe is a specific aim both now and in the future. The goal is to install 6GW of electrolysers in the EU by 2024, and 40GW by 2030. These electrolysers will be fed by renewable resources to generate 10m tonnes of green hydrogen by 2030. This clean end product can be used by industry, transport and other carbon-hungry sectors, helping to slash Europe's greenhouse gas emissions.
We envisage the roll-out of hydrogen technologies and infrastructure will take place in 'hydrogen valleys'. These self-contained areas – such as a city, region or industrial cluster – are in the process of developing hydrogen technology. The most complete hydrogen valleys cover the entire hydrogen supply chain from its production to final use for the benefit of manufacturing, transport and energy storage.
For example, the first hydrogen valley was created in the northern Netherlands. Spread over six locations, it connects hydrogen with the region's abundant solar and wind energy resources and is demonstrating 11 more applications from different sectors.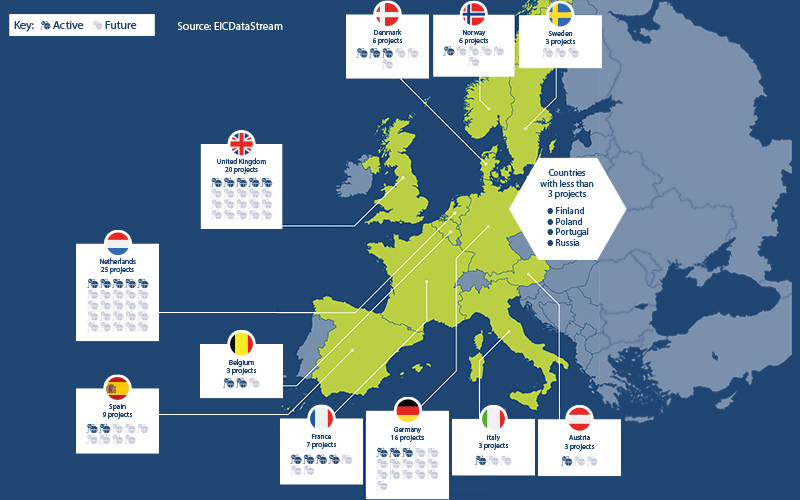 Innovative electrolyser technologies
Our investments have enabled many innovative ideas to evolve into solid, practical advancements in electrolyser technologies across the EU, most notably in Germany, the Netherlands and Austria. It is fair to say that Europe has developed unrivalled technological leadership in electrolyser development.
Germany
The GrInHy and GrInHy II projects based at Salzgitter's steel plant in Germany have built the largest demonstration high-temperature electrolysers (HTE) in the world – 150kW and 720kW, respectively. Building on the success of the initial project, the GrInHy II prototype will be fully integrated into Salzgitter's steelmaking operations and will run on steam from waste heat of the steel production. Sunfire's HTE electrolyser is expected to be in operation for at least 13,000 hours by the end of 2022, producing a total of around 100 tonnes of green hydrogen from renewable electricity. These projects have improved the robustness and durability of HTE technology at the cell and stack level.
Further developments are being made in the Refhyne project, which will soon host the world's largest proton exchange membrane (PEM) electrolyser. With a power of 10MW, ITM Power's electrolysis technology will feed green hydrogen into Shell's 140,000 bbl/d Rheinland refinery in Germany. Due to start operation before summer 2021, the plant will produce 1,300 tonnes of hydrogen per year. A final investment decision for Refhyne II – a 100MW electrolysis plant, scaling up from an existing 10MW plant – is due this year, and production could start by the end of 2025.
The Netherlands
The MultiPLHY project at Neste's biorefinery in Rotterdam brings together ENGIE, Neste, CEA, Paul Wurth and Sunfire. Marking the first demonstration of a HTE in an industrial refining process, the project has a nominal power input of 2.6MW and a hydrogen production capacity of 60kg/hr. It is estimated that by the end of 2024, around 960 tonnes of renewable hydrogen will be produced, reducing greenhouse gas emissions by an estimated 8,000 tonnes.
Recently started, the Djewels project is owned and operated by Dutch gas grid operator Gasunie and local chemicals company Nouryon. It will utilise an innovative high-pressure, high-performance alkaline electrolyser built by French manufacturer McPhy. The 20MW electrolyser will produce 3,000 tonnes of green hydrogen and save 27,000 tonnes of CO2 emissions per year. In tandem, a sister project called HEAVENN is adding 40MW of electrolysis capacity to a local hydrogen valley.
Austria
Meanwhile, the H2FUTURE pilot plant is in full operation. The project team has constructed one of the largest electrolysis plants for the production of green hydrogen. The 6MW Siemens Silyzer 300 PEM electrolyser, installed at steel maker Voestalpine's site in Linz, splits water molecules into hydrogen and oxygen using renewable electricity provided by Austrian utility Verbund. The hydrogen will feed directly into the plant's internal gas network, enabling the testing and use of hydrogen in steel production.
These are just a handful of projects demonstrating great potential to help decarbonise European industry by harnessing the clean, green power of hydrogen.
Looking to grow Energy Exports
The EIC can help
Find out more about hydrogen export opportunities in Europe and other key markets at EEC 2021: www.the-eic.com/Events/EnergyExportsConference
By Bart Biebuyck, Executive Director, Fuel Cells and Hydrogen Joint Undertaking
Image Credit | Voestal Pine | Shutterstock