Solar thermal electricity has the potential to meet the challenging demands of the changing global energy landscape, writes ESTELA's Dr Luis Crespo.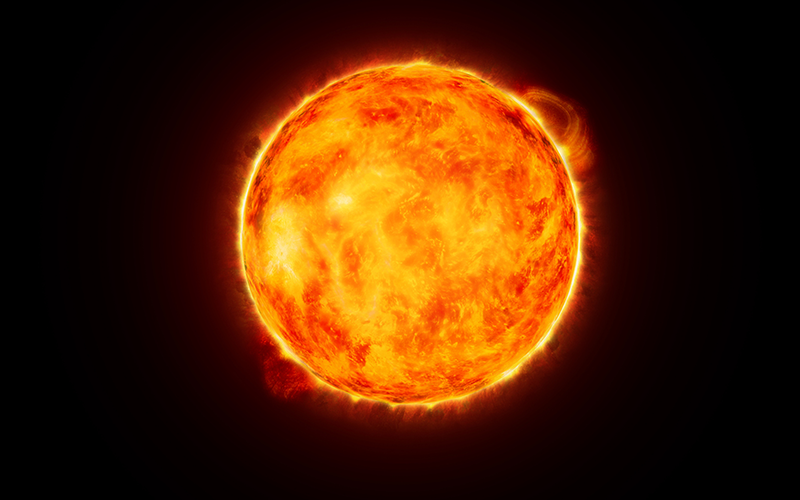 Solar thermal electricity (STE), also known as concentrated solar power, is a carbon-free source of electricity best suited to areas with strong solar radiation including southern Europe, the Middle East and North Africa (MENA) region, South Africa, parts of India, China, the southern US states and Australia.
STE plants use mirrors to concentrate the sun's rays to a temperature typically between 400˚C and 560˚C. There are a variety of mirror shapes and sun-tracking methods to provide energy, but they all work under the same principle: driving a heat engine, usually a steam turbine, to generate electricity that can then be fed into the grid. The thermal energy collected in a plant can be stored and used to produce electricity when it is needed, day or night.
In 2016, 110MW of capacity came online, bringing global capacity to more than 4.8GW by the end of the year. Despite this being the lowest annual global growth rate in 10 years, the outlook for STE remains positive, with as much as 900MW expected to enter operation in 2017. Solar thermal power could meet up to 6% of the world's power needs by 2030 and 12% by 2050. 
Key players
Spain is the global leader in existing STE capacity, with 50 plants constructed between 2007 and 2013, totalling 2.3GW. Today, STE delivers 5 terawatt-hours per year and in some periods contributes close to 10% of Spain's electricity needs. The US follows, with around 1.8GW of installed power. And although there has been a significant shift to developing countries, Spain and the US still accounted for over 80% of global installed capacity in 2016.
For new capacity, South Africa leads the market with 100MW added in 2016. At the start of the year, the country had a further 300MW under construction, expected to come online in the next two years. Additional plants are currently under development and should be finalised once state-owned Eskom signs power purchase agreements with energy producers.
As part of its ambitious STE programme to install 1.4GW by 2018, China brought its first 10MW of capacity online in 2016 and has as much as 650MW at varying stages of construction.
Morocco continues to be a key driver of STE expansion with plans for 2GW of solar power by 2020. The Noor II (200MW) and III (150MW) projects are expected to start commercial operation in 2017 and 2018, respectively, and will bring Morocco's total capacity to over 500MW.
Elsewhere in the MENA region, the big news is the record-low solar bids submitted from four consortiums for Dubai's upcoming 200MW fourth phase of the Mohammed bin Rashid Al Maktoum solar park. The lowest bid came in at US$9.45 per kilowatt hour (kWh), nearly 40% below the previous world-record low price for electricity generated from this technology. The three other bids ranged from US$10.58–US$17.35/kWh.
The real value of STE
Significant progress is being made in understanding the real value of STE with thermal energy systems (TES) in providing dispatchable power to grids with increasing shares of variable renewable power. While STE remains more expensive than wind power and solar photovoltaic on a pure generating cost basis, the overall value of STE with TES can be higher due to its ability to dispatch power in periods of peak demand.
A strong deployment programme, ensuring an STE market volume of around 30GW per year, could avoid the need for new fossil fuel power plants and replace the decommissioned ones. In this way, STE technologies would strongly contribute to the reduction of global CO2 emissions. STE dispatchability capabilities would also enable a further reduction in emissions by allowing increased penetration of intermittent renewable energy technologies in a reliable and affordable way.
Making the right connections
There is a need for pure market-led financial structures to maintain growth in mature solar markets, as well as foster development in emerging markets. Interconnectors for cross-continent connection will provide better utilisation of solar generation, balancing production and usage within and across much larger markets and landscapes. Stable, long-term support for research and development is crucial to fully exploit the potential for further technology improvements and cost reduction.
With these key measures in place, UK businesses will have significant opportunities in this promising market as STE takes its place as an important part of the world's energy mix.
By Dr Luis Crespo, President, European Solar Thermal Electricity Association (ESTELA)