Sustainable energy for all
Energy Focus asks can renewable energy mini-grids close the energy access gap?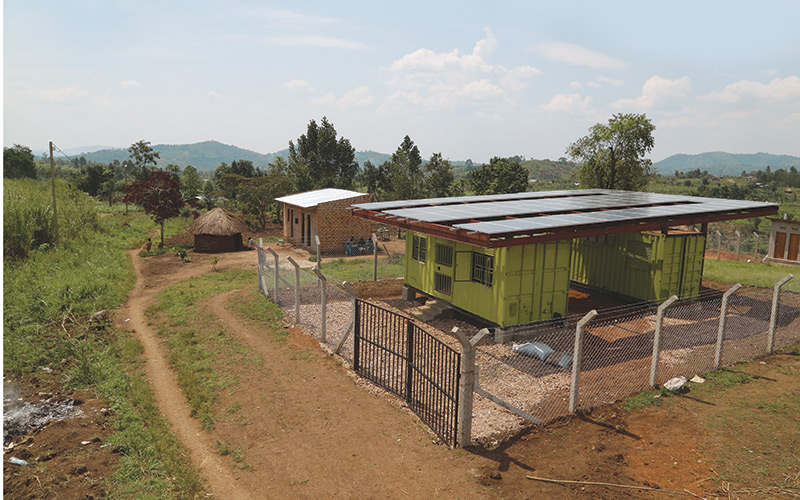 Over a billion people across the globe lack electricity access. Millions more are in energy poverty, or only have access to unreliable, expensive, harmful fuels.
To address this monumental humanitarian issue, in 2015, the United Nations set the Sustainable Development Goals to provide 'reliable modern energy' for everyone by 2030 – predominantly from renewables. One innovation that could assist in its delivery is the mini-grid.
UK mini-grid innovation
'Any site with high demand and renewable resources is a potential mini-grid site,' says Cornwall New Energy's Technical Delivery Manager, Amanda Forman.
Community groups in Cornwall are developing mini-grids as an alternative to fossil fuels, while the neighbouring Isles of Scilly are trialling mini-grids to reduce household bills, and another trial mini-grid at Exeter University's Falmouth campus will be operational this September.
Although UK mini-grids are mostly still in trial phases, 'there are opportunities everywhere', says Forman. UK trials create opportunities to gain and share expertise – especially for academics, she adds.
One example, is the University of Southampton, Sustainable Energy Research Group (SERG)'s six 'learning entity' mini-grids in Africa (Kenya, Cameroon and Uganda).
AbuBakr Bahaj, head of SERG, told Energy Focus there are 'always opportunities' for UK companies in developing and supplying mini-grids in developing nations.
SERG researched remote village electrification, with the first of six trials – a 13.5KW solar PV mini-grid in Kenya – installed back in 2012. Designed by SERG and built in three days, electrifying 30 businesses, 'everything except the batteries', were sourced from the UK, says Bahaj.  
As mini-grids can electrify businesses (as opposed to individual solar home systems), they can 'really make a difference to people's livelihoods', says Bahaj.
The speed and social benefits of SERG's mini-grid trials has gained the attention of governments in Kenya, Uganda, Zambia and Tanzania.
Renewable mini-grids in developing countries
This June, African banking group Standard Bank confirmed that the mini-grid trend is taking off in Africa, with most mini-grids funded as public-private partnerships (PPPs), and large, government-backed non-renewable projects decreasing. Mozambique, Ghana and Zambia have particularly attractive tariffs for PPP mini-grids, Standard Bank said.
Any 'remote locations with high fossil fuel prices and a strong need to decarbonise', make the best geographical, technical, social and economic parameters for mini-grids, says Matthias Becker, Siemens' Solution Manager for Hybrid Power Plants in Asia, Australasia and the Pacific.
These ideal characteristics are found in Sub-Saharan African countries, but also South America and Asia. For example, the Philippines has seen growth in mini-grids due to its many isolated islands with low electrification rates, says Becker.
Future outlook
One challenge mini-grids face, however, is providing constant supply: many still rely on diesel generator backups. To avoid diesel, Bahaj says it is important to tailor generation capacity to use, and to use batteries to provide reliable power. In Kenya, SERG's mini-grids proved more reliable than the central grid, due to frequent grid blackouts.
As well as tailoring and batteries, other alternative concepts, such as demand and response measures (momentarily shutting off unnecessary appliances to meet spikes in demand) and innovations in standardised, remote-controlled systems can allow more places to be electrified with mini-grids, says Becker. Depending on the resiliency and adaptability of technologies installed, he adds, it is feasible to bring 100% affordable, renewable energy to rural and undeveloped areas via renewable mini-grids. 
Image credit | SERG