Challenging inspections made easier with Olympus IPLEX G Lite
Portable videoscope combines advanced imaging features, easy to use productivity tools and WiFi connectivity to provide fast, easy visual inspections of hard-to-reach areas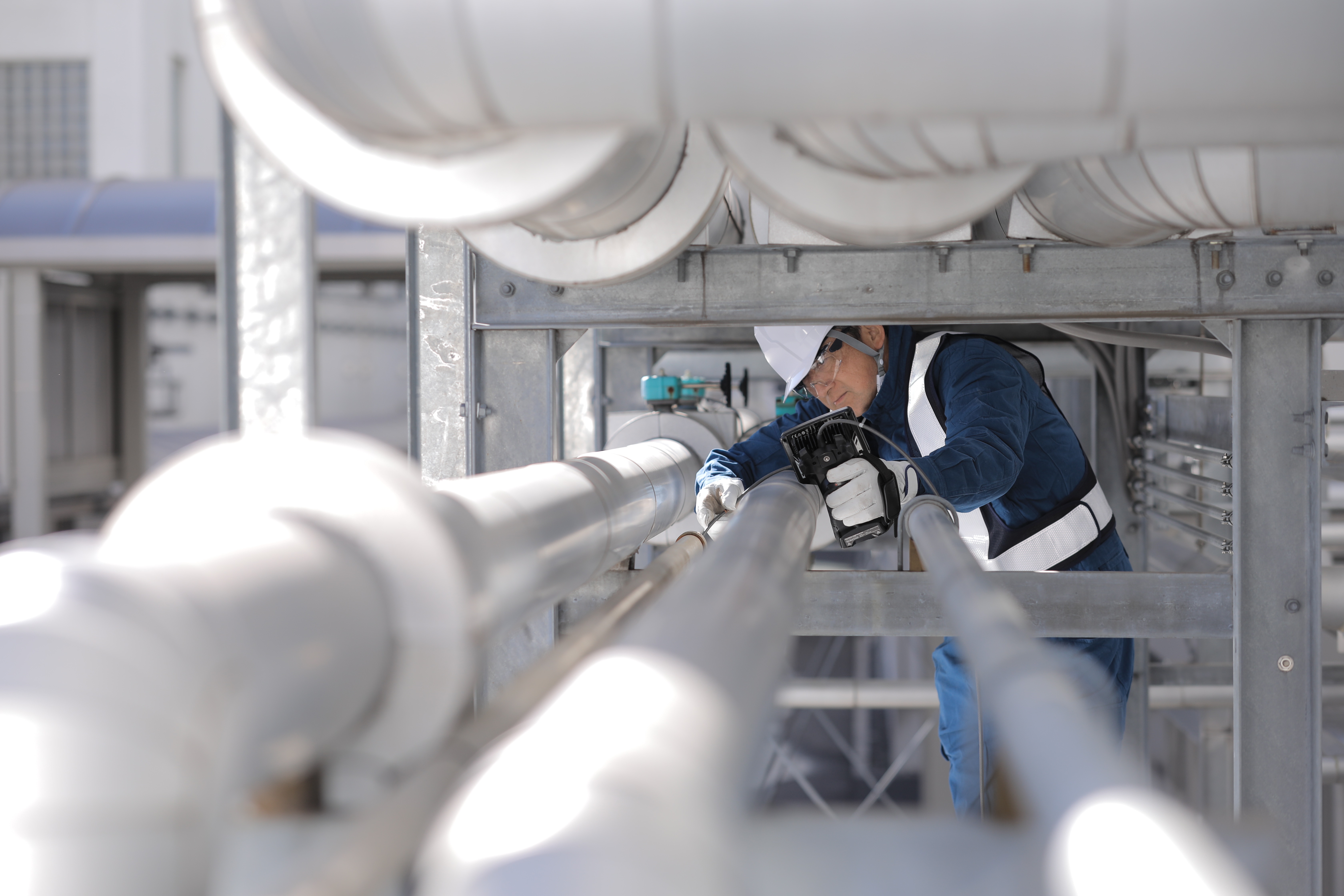 Non-destructive testing at its best, the newly launched Olympus IPLEX G Lite videoscope packs powerful imaging capabilities into a small, rugged body. Designed to streamline inspections in some of the most demanding and harsh industrial conditions, it carries an IP65 rating and is resistant to rain, high humidity, salt fog, dust, freezing rain, and even electromagnetic or explosive environments. The durable, lightweight (1.5kg) IPLEX G Lite can be easily carried anywhere and operated with one hand.
Better images through innovation
The tip of the videoscope is fitted with a very small camera and can be freely manipulated, making the IPLEX G Lite ideal for tasks such as quality control, routine maintenance or safety inspections.
Although compact in size, this intelligent remote visual tool does not compromise on illumination. The videoscope's LED light source is twice as bright as its predecessor (IPLEX UltraLite) enabling inspectors to locate fine defects in large dark spaces. Additional lighting options include UV illumination for detecting invisible cracks or leakages and IR illumination for security applications.
Image quality is enhanced by a new noise reduction algorithm which minimises noise in dark videos while a PulsarPic image processor automatically optimises lighting conditions and a WiDER image processing maximises contrast in dark areas for increased probability of detection.
Fast and easy operation
High-quality inspections are ensured through advanced image and video capture and management capabilities. Featuring smooth 60 frames-per-second video recording, the IPLEX G Lite delivers clear images of moving targets. It also allows images to be captured at full resolution during video recording to reduce inspection time and simplify the documentation process. By using the recommended USB wireless LAN adaptor, images can be shared live with colleagues using a tablet during the inspection making it easier to diagnose problems with the help of other inspectors.
Ease of use has been improved with the adoption of a touch panel monitor and electrically operated scope tip bending, enabling users to complete inspections more quickly. New recording and playback functions have also been added, including constant video recording and the ability to add bookmarks to save time during video reviews and find critical moments quickly.
When working in oily environments, a new oil clearing tip adaptor uses capillary action to draw oil away from the lens thereby keeping the image clean and visible, and preventing the inspection being suspended.
Portable and powerful
Whether it's inspecting the inside of a conventional power plant pipeline, a gas turbine or a turbine at the top of a wind tower, thanks to its lightweight, rugged design, bright illumination and easy articulation, the Olympus IPLEX G Lite is well suited for fast, detailed inspections in inaccessible areas.
Combined with powerful imaging and measurement tools, remote visual inspections do not have to be complicated with the Olympus IPLEX G Lite.
For a full breakdown of the IPLEX G Lite capabilities, specification and multiple applications, and to see videos of the videoscope in use, visit:
https://www.olympus-ims.com/en/rvi-products/iplex-g-lite/