Based on announced global FLOW developments, EIC estimates that by 2030 up to 51% of new floating wind capacity (27.65GW) will come from Asia-Pacific countries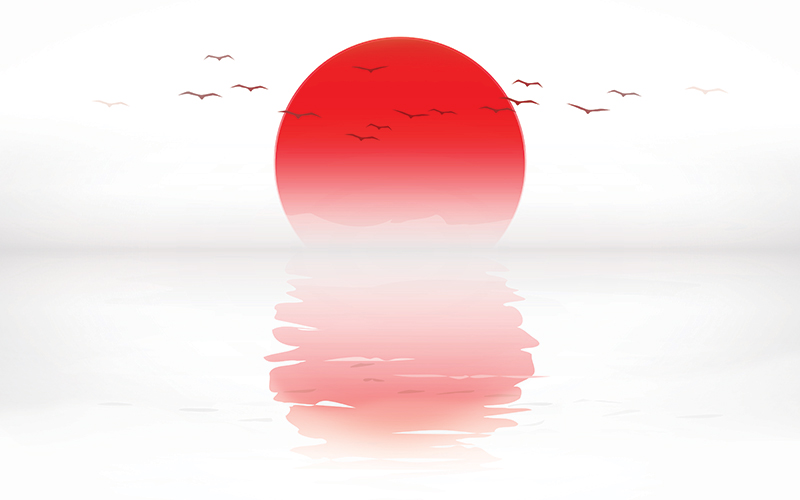 With only one month to go before the winner of its first-ever floating wind farm auction is announced, all eyes are on Japan as the nation kickstarts its nascent FLOW industry.
Japan is looking to rapidly scale up its offshore wind industry from almost nothing today to 10GW by 2030 and 45GW in 2040 – and its breezy shores and deep waters are attracting major international developers.
Despite its small land area, Japan is the world's sixth-largest maritime nation by the size of its exclusive economic zone. The country has nearshore deep waters, with 80% of its offshore wind potential located in sea depths of more than 100m. This makes floating technology a more viable option than bottom-fixed foundations.
FLOW finally looks set to take off, says Rassim Hariz, Head of Business Development and Principal Consultant at Offshore Wind Consultants. "According to the Japan Wind Power Association, 40% of the 10GW by 2030 interim target will be installed through the development of FLOW.
"Although the country has major plans for floating wind tied to its net-zero target by 2050, the government of Japan recognises that it must further develop its bottom-fixed wind industry before floating wind can accelerate beyond pilot projects."
Japan held its first auction for the development of a floating wind farm off the coast of Goto City in the southern prefecture of Nagasaki in June 2020. The proposed wind farm will have a minimum capacity of 16.8MW with a feed-in tariff of 34 US cents/KWh. The winner is due to be selected in June 2021. Local players venturing into the floating segment include Toda Corporation, Marubeni and Acacia Renewables, which was acquired by Iberdrola in September 2020.
In November 2020, Japan officially launched its Round 1 tender for bottom-fixed offshore wind farms in four designated areas in its waters – Noshiro and Yurihinjo (North and South) off the Akita prefecture as well as Choshi City, off the Chiba Prefecture. The closing date to submit proposals is 27 May 2021.
For international investors, Hariz says investing in Japan requires having strong local and national partners. "Since 2018, major energy players including Ørsted, Equinor, CIP, RWE and Iberdrola have teamed up with Japanese utility companies and conglomerates and are gearing up to bid for the auctions." Auction results are expected to be announced in October or November this year.
Nine sites have been selected by Japanese authorities in different regions and are in various stages of development. Subsequent projects are expected to be bottom-fixed wind farms relatively close to shore, with larger-scale floating wind projects anticipated in due course. The Japanese Wind Power Association expects FLOW will be in full swing after 2030, with more than 1GW to be introduced every year by 2040.
---
Japan targets
10GW of offshore wind capacity by 2030, of which 40% will be FLOW
Opportunities
Planning
Project management
Marine co-ordination
Installation
Challenges
Language barriers and cultural differences
Lack of transparency in procurement and project timelines
Protective market – foreign companies are advised to partner with local entities
Lengthy permitting process
Image Credit | Shutterstock