Energy-from-waste is one technology that can help mitigate climate change and be expanded further to address our growing energy needs, writes EIC's Sharanya Kumaramurthy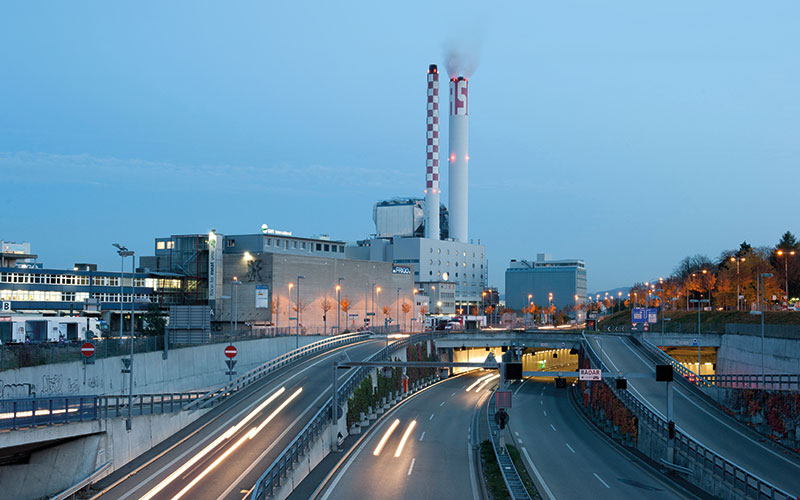 The UK and Europe's Energy from Waste (EfW) sector is gaining momentum and demonstrating its importance in decarbonising the energy landscape.
EfW facilities are increasingly being seen as a paradigm to tackle landfill emissions and capacity predicaments. The Confederation of European Waste-to-Energy Plants calculated that if the EU28 countries (including the UK) adopted its set recycling and landfill targets, there will be a capacity gap of around 41m tonnes of residual waste left untreated by 2035.
Closing the waste management loop through EfW plants provides a place for unrecyclable waste while optimising its worth through energy recovery. As such, exploring the role of EfW plants in the region's future energy mix is crucial.
Where do the opportunities lie?
In recent years, the UK's EfW market has shown a rapid surge of activity. The EICDataStream database is currently tracking more than 100 upcoming projects with at least 5MW capacity. The UK's economic advantage and initiative in improving its waste management has helped increase its conceivability of the technology and has also aided the promotion of EfWs in governmental waste targets and legislations.
The UK, like Europe, follows the EU's Industrial Emissions Directive to help maintain tight control of the pollutants emitted from EfWs, making its particulate matter limit among the lowest applied to any industry. New proposals continue to emerge, including Agile Energy's 20MW Inverurie EfW plant, providing anticipation for the market to flourish in the future.
On the other hand, Europe's EfW sector is largely acclaimed for its extensive portfolio of operational developments. This is more prevalent in the Northern and Western regions, where finances and innovative research into the technology favours the sector's operations. Consequently, plans to upgrade, expand or replace existing plants are starting to emerge. A notable example is EEW Energy from Waste's proposal to expand its existing Premnitz EfW plant in Germany. Despite holding a smaller volume of upcoming large-scale EfW facilities (of at least 20MW) in comparison to the UK, the region's existing stance on the technology provides anticipation for a future boom of activity.
Industry experts also have their eyes on Eastern Europe, where there has been an increase in policies and legislation encouraging EfW due to the impact of China's 2018 import ban, which has directed more waste to these countries. Poland in particular is already showing signs of considerable advancement; contractor Dobra Energia SA is to construct a plant in Olsztyn for Miejskie Przedsiebiorstwo Energetyki Cieplnej.
At present, the majority of planned projects are thermochemical facilities, with a significant proportion featuring combustion technology. As such, supply chain opportunities are available for conventional power companies wanting to diversify into the market, due to the similarities between EfW facilities and thermal power stations such as coal and combined heat and power plants. A slow burn Despite the favourable prospects for the sector, projects in both regions face a range of setbacks that continue to hinder market growth. The planning stages often have lengthy permitting processes, with further obstacles from opposing local communities and environmental groups. Interferences also occur through the construction phase, where delays are often encountered by misjudgements about the technology's overall complexity.
Regardless, due to the evident need for the technology in managing waste, proposed developments in these regions are still on the rise. Developers are starting to anticipate in advance where setbacks are likely to occur and refine the relevant processes as needed.
A glowing future
The unprecedented drive against climate change has also brought the EfW sector into the limelight. These pressures are expected to be a topical concern in the future, providing a space for research into new EfW technologies with fewer pollutant emissions. This is already appearing in upcoming projects through the implementation of more advanced conversion technologies, such as CoGen's Hay Hall gasification development in England, as well as the involvement of the carbon capture market, where Aker Solutions is delivering carbon capture systems to Twence's Hengelo plant in the Netherlands.
Policies are also expected to help strengthen the sector, allowing for the continuation of its growth for the future while offering a hub of supply chain opportunities for companies to explore.
By Sharanya Kumaramurthy, Energy Analyst, EIC
Image credit | Alamy