Small islands, big opportunities
With its natural and financial advantages for the renewable energy sector, companies wanting to get a toehold in the EU post-Brexit should turn to the Canary Islands, writes government minister José Antonio Valbuena Alonso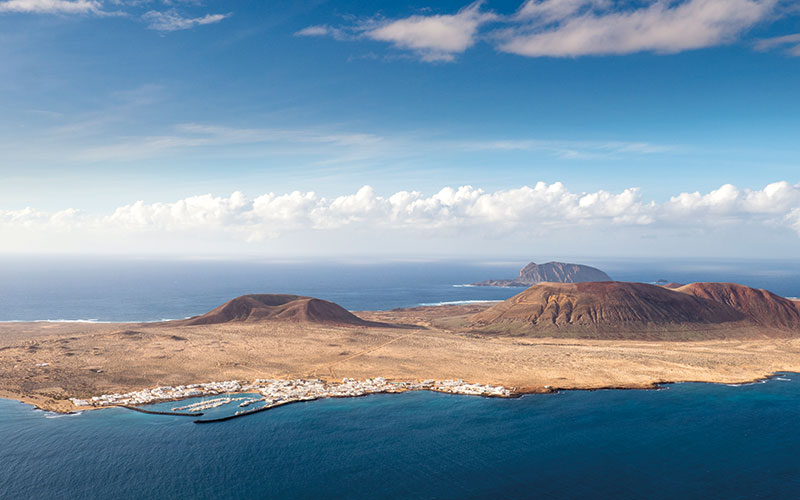 To reduce the current dependence on foreign energy and cut CO2 emissions, maximising renewable generation in the Canary Islands' power systems is one of the regional government's main energy policy goals.
The islands have a high potential for the development of renewables, with good wind, solar,water and geothermal resources and flexible demand potential. These conditions, combined with the significant reduction in renewable technology costs that makes it competitive, represent an opportunity for UK firms looking to do business in the islands.
Buoyed by the success of the smallest island, El Hierro – which is close to becoming the first island in the world to become fully self-sufficient for renewable electrical energy – and attracting interest from multinationals, the Canaries look set to be a proving ground for developing renewables.
---
Canary Islands Energy Strategy Plan 2025 targets  
Conventional thermal power 2,600 MW  
Wind 1,025 MW  
Offshore wind 310 MW  
PV 300 MW  
Solar thermal 300,000m2  
Hydro 2 MW  
Biomass 25.5 MW  
Geothermal energy 30 MW  
Pumped hydro 331.3 MW  
Number of electric vehicles 107,000  
Electric vehicle electricity demand 297,593 MWh  
Total electricity demand 10,856 GWh  
Renewable energy penetration (electricity) 45%  
Renewable energy sources vs. primary energy 12%
---
New energy model
The Canary Islands' electric power system is evolving towards a new energy model, based on renewable energies, that is more efficient and sustainable. In 2019, the Canary Islands recorded a 56.2% increase from 2018 in renewable energy production, according to statistics published by Spanish grid operator RED Eléctrica de España (REE) – and this trend is expected to continue.
Demand for electricity at the end of last year climbed by 0.4% from 2018 to 8,875GWh – 16.4% of which was covered by local renewables. The islands' total installed power capacity amounted to 3,012MW.
A carbon-free future
As the islands plan to reduce reliance on imported fossil fuels, the regional government is preparing a new ecological transition plan, which aims to reach 45% penetration in renewables by 2025.
Plan 2025 is a national initiative and involves investments in efficiency gains, improvements in the transport network, energy storage systems and interconnections between islands to strengthen existing networks.
The islands continue to make progress towards energy self-sufficiency in renewables, and several projects are in the pipeline. These include:  
Offshore wind energy – subject to a public tender and with an investment of €900m, one of the world's first floating offshore wind farms is planned off the south east coast of Gran Canaria,comprising 40 wind turbines. Each of these will generate at least 8MW, obtaining power of 320MW.  
Onshore wind energy – following the auction of almost 184MW of wind power in December 2018, the winning projects (including Naturgy Energy's 29.2MW Puerto del Rosario and Disa Eólica's 19.2MW Hoya de Lucas wind farms) must be online by the end of 2022. The Spanish central government intends to hold a second tender, which is expected to promote the installation of at least 180MW in 2020 with a budget of €80m
 Solar energy – a major 350MW solar photovoltaic energy project is planned with a 1GW storage system based on lithium technology. The Institute of Technology and Renewable Energies and the Institute for the Diversification and Energy Saving are involved in this €300m+ project  
Hydroelectric energy – REE has been commissioned to build and operate the €390m Chira-Soria reversible hydro pumping project in Gran Canaria. This will be the largest civil engineering work planned in Spain. The 200MW power plant is expected to be commissioned in 2025. This project could be reproduced in five other areas in the islands.
Key players
The Canary Islands government has favoured the creation of public and private companies in the renewables sector. Key players in the public sector include the Technological Institute of the Canary Islands, The Institute of Technology and Renewable Energies and PLOCAN – The Oceanic Platform of the Canary Islands. All collaborate with private companies to carry out research studies or projects.
In the private sector, REEhas the responsibility of planning, developing and maintaining the transmission grid in the insular and extra-peninsular systems. This is also true of UNELCO – Union Electric Company, founded in Gran Canaria in 1930, dedicated to power generation – which had control of most of the production of electricity in the Canary Islands. In 1988 it was acquired by the multinational Endesa/Enel.
Gorona del Viento El Hierro, S.A., is in charge of the management, operation and maintenance of the 'Hydro-wind of El Hierro'. This hydroelectric plant produced 56% of all the energy needed by its inhabitants. In 2019, the island operated on clean energy from the Hydro-wind plant for 18 days in a row.
Benefits of doing business
The Canary Islands enjoy a unique corporate tax rate of 4% for renewables, R&D and technology innovation in a programme approved by the European Union. There is also a cashback scheme on investments of 35%–55%, and up to 90% in some cases. This is the most generous incentive scheme in Spain, and possibly 
in Europe.  
---
Business opportunities for UK companies
The complexity of all projects planned provides business opportunities for companies that offer innovative solutions or carry out R&D activities related to:  
Testing of renewable energies-related technologies  
Development of electronic components for the optimisation of renewable energies systems  
Development and implementation of distributed generation systems (self-consumption, micro-networks)  
Implementation of demand management solutions associated with manageable loads and automation of these processes  
Carrying out studies on the integration of renewable energies in distribution networks and assessment of additional equipment providing network services  
Deployment of solutions related to smart grids and communication networks for coordinated management in real-time
 Implementation of demand management solutions associated with manageable loads and automation of these processes  
Testing of renewable energies' system components  
Sustainable mobility (electric cars, hydrogen, etc.)  
Platform to entry in the West Africa market from a secure and European place
By José Antonio Valbuena Alonso, Regional Minister for Ecological Transition, Combat against Climate Change and Territorial Planning, Government of the Canary Islands
Picture Credit | Getty Images