Turning the tide on marine energy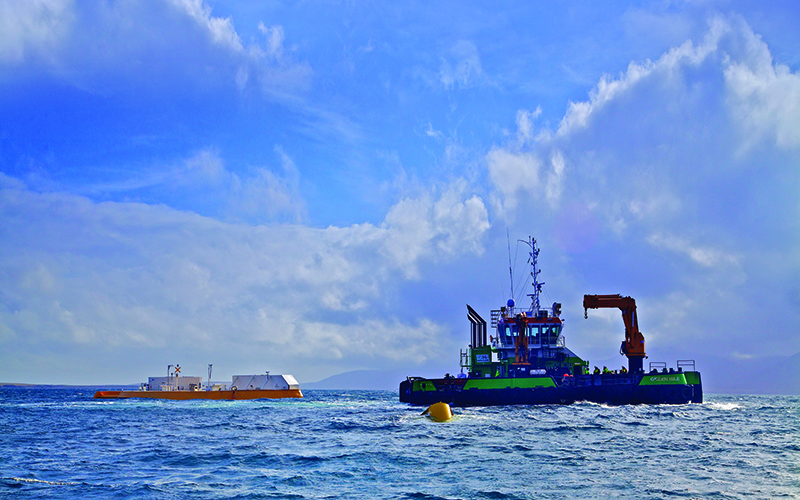 The World Energy Council estimates that 2TW of energy, the equivalent of twice the world's electricity production, could be harvested from the oceans – providing 15–20% of the UK's electricity needs.
There is massive economic potential in marine energy too, with the UK well placed to exploit it and help a green recovery post-COVID-19. Estimates say tidal stream technology could generate £1.4bn in benefits for the UK economy by 2030, while wave energy could add £4bn and around 8,100 jobs by 2040. It is likely that the majority of those benefits would land in the peripheral UK communities where wave and tidal stream energy development and deployment is focused.
Additionally, marine energy represents an opportunity to bridge the gap between UK innovation and application, and reverse the trend where our home-grown technology generates billions of dollars and skilled jobs for overseas companies. Wave and tidal stream are the only renewable sectors where the UK can still take a primary position as the lead global developer of the technology.  
Making waves
A total of 22 tidal stream and 23 wave technology developers are active in the UK marine energy sector, with an estimated investment to date of more than £500m of private capital, as well as £70m of direct public support. These developers are based throughout the UK, with deployment centred on Scotland, Wales, Northern Ireland and the South West and South Coast of England.
The progress that has been made by wave and tidal stream technology developers has been hard-won, with many admirable firsts achieved along the way. However, the sector is now at a critical stage, and needs to increase scale and make the final step to commercial deployment.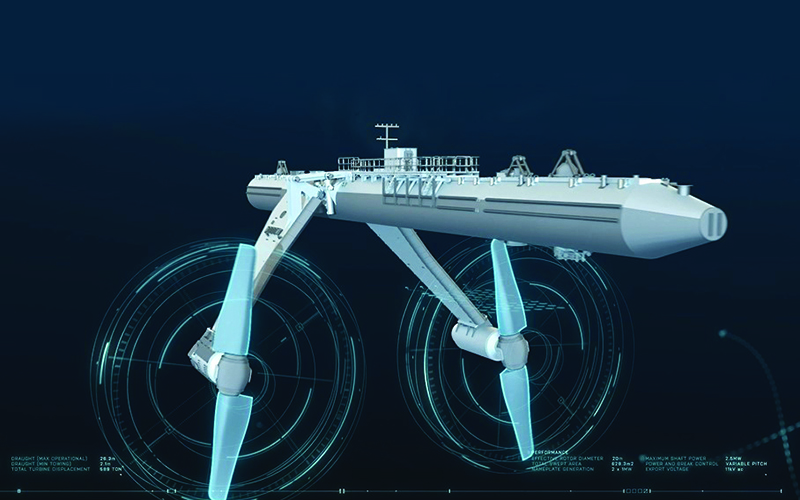 Seizing the opportunity
Funding is the greatest obstacle. The sector needs revenue support, with higher payments than the standard market rate. The industry has had to compete for revenue support with proven technologies such as offshore wind in Pot 2 of the UK government's Contract for Difference funding auction rounds, managed by the Department for Business, Energy and Industrial Strategy (BEIS). This approach is not suitable for wave and tidal stream technology developers at the first stages of development, when they just want to deploy early generation devices and arrays.
To help clear a route to market, the UK Marine Energy Council has proposed an Innovation Power Purchase Agreement (IPPA) – ¬ model that provides a framework for technology developers to reach commercial readiness while focusing on and rewarding a rigorously regulated cost reduction trajectory. Under the scheme, a developer would sell electricity at higher than the market price set by BEIS. The buyer would then be able to reclaim the whole of the excess cost against tax in the form of a rebate or tax credit. The IPPA would only reward success; a technology that did not produce power would not be paid, and those that could not reduce costs would not progress.  
Delivering UK ambitions
Established in 2003, the European Marine Energy Centre (EMEC) remains the world's leading grid-connected wave and tidal energy test and demonstration centre, and has hosted 20 wave and tidal energy clients (with 32 marine energy devices) across 11 countries.
A highly skilled local supply chain, supporting more than 200 jobs, has also built up around EMEC and the R&D activity undertaken at its wave and tidal facilities in the Orkney Islands. That supply chain has been instrumental in helping British tidal energy developer Orbital Marine Power realise its ambitions. The company is one of EMEC's longest-standing clients, most recently deploying its SR2000 at EMEC's Fall of Warness tidal test site. With a rated capacity of 2MW, the SR2000 was the world's most powerful tidal turbine. In 12 months of continuous generation into the Orkney grid, the prototype turbine exported more than 3GWh of renewable electricity.
The SR2000 was removed from site in September 2018 to make way for the build and installation of the optimised 2MW floating tidal turbine the Orbital O2, due to be installed at EMEC in 2021.
Orbital Marine Power works with around 24 suppliers from throughout the UK, including local supplier Green Marine and various companies based in post-industrial areas in need of regeneration, and from gas and maritime sectors wishing to diversify and adapt. In this way it provides a case study on the positive impact of marine energy on areas needing to level up.
With the right support, wave and tidal stream energy could make valuable contributions to reaching net-zero targets, UK energy security, the levelling up agenda,the  green economic recovery and the rejuvenation of domestic energy technology production, all while maintaining UK world leadership with a huge global export potential.  
---
Major projects to watch
Morlais Tidal Energy Project
Value: US$380m
Stage: Pre-FEED
Status: Planning consent applied
Startup: 2023
Operator: Menter Môn
Ada Foah Wave Power Project
Value: US$200m
Stage: EPC
Status: Contract awarded
Startup: 2023
Operator: TC's Energy
Raz Blanchard (Normandy) Tidal Array
Value: US$200m
Stage: Feasibility
Status: Planning
Startup: 2023
Operator: Normandie Hydroliennes
Inner Sound Tidal Energy Project
Value: US$150m
Stage: Multi contract
Status: Contract awarded
Startup: 2024
Operator: MeyGen
Pempa'q In stream Tidal Energy Project
Value: US$120m
Stage: Conceptual design
Status: Contract awarded
Startup: 2022
Operator: reconcept GmbH
Lanzarote Wave Energy Project
Value: US$100m
Stage: Feasibility
Status: Planning
Startup: 2022
Operator: Enzen
Tidal Energy Farm Sound of Islay
Value: US$75m
Stage: Multi contract
Status: Contract awarded  
Startup: 2023
Operator: SIMEC Atlantis Energy Ltd.
To identify more opportunities for global growth, track international projects across all energy sectors with EIC DataStream.
Further details can be found at: www.the-eic.com/MarketIntelligence/EICDataStream
---
By Eileen Linklater, External Relationship Manager, EMEC  
Image credit | Colin Keldie, courtesy of CEFOW | OrbitalMarine