These are certainly exciting times for offshore wind energy, writes Alex Louden at ORE Catapult, as a UK innovation explosion looks set to revolutionise the industry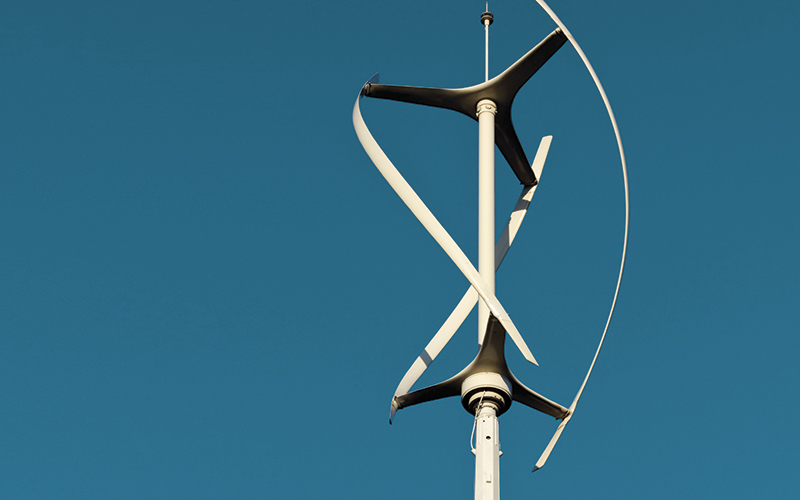 The objective of the deal is to ensure that 30% of UK electricity comes from offshore wind by 2030, delivering £48bn of investment in UK infrastructure and creating 27,000 jobs
The future of the offshore wind industry has come into sharp focus with the recent announcement of the offshore wind sector deal by the UK government. The objective of the deal is to ensure that 30% of UK electricity comes from offshore wind by 2030, delivering £48bn of investment in UK infrastructure and creating 27,000 jobs.
An explosion of innovation in the UK offshore wind sector will help to turn this ambition into reality, and the coming decades are set to see a huge amount of progress. We could see an army of autonomous robots servicing giant offshore wind turbines with tens of rotors, while parachute-shaped kites will transform how we think about wind turbines. Pioneering designs and storage technology will also help to achieve the 30% target.
New era for US offshore wind
While the offshore wind sector is well-established in the UK, it is also a burgeoning industry in the US.
According to the American Wind Energy Association the US has a vast offshore wind energy resource with a technical potential of more than 2,000GW or nearly double the nation's current electricity use. The first commercial offshore wind project in the US, the Block Island wind farm, came online in 2016. Located 3.8 miles from Block Island, off the coast of Rhode Island in the Atlantic Ocean, and developed by Deepwater Wind, the Block Island wind farm is a 30MW project with five 6MW turbines. There are currently 12 active commercial leases for offshore wind; fully-built, there is the potential to support approximately 15GW of offshore wind capacity. Over the past decade, wind power in the US has more than tripled, and it is now the largest source of renewable energy in the country.
UK shapes the future
Technical capability has come on leaps and bounds in recent years and if we look back to 2006, very few people would have foreseen how far we have come with turbine technology, for example. Issues faced by intermittency will hopefully soon be a thing of the past, with energy storage technology maturing to become a key part of the UK's energy mix.
The technology developments being driven by the advancement of the UK offshore wind sector will undoubtedly have a profound influence on the shape of the future offshore wind market in the US and elsewhere. While it is impossible to say with certainty what the future holds, using some of the most innovative technologies available as examples, we can start to visualise how the offshore wind farm of the future might develop.
2020–30: Floating wind farms will become the norm, with significantly larger turbines generating over 15MW of energy
2020–30
ORE Catapult predicts that by 2030, floating wind farms will become the norm, with significantly larger turbines generating over 15MW of energy, compared to the 8MW drive trains today. Blades themselves will be larger, but novel materials will reduce the cost of repairs and maintenance.
Drones and artificial intelligence (AI) driven monitoring systems will be commonplace, with RAB Microfluidics developing real-time oil monitoring 'lab-on-a-chip' technology for powertrains, autonomous drones from Perceptual Robotics in Bristol, and Darlington's Modus Seabed Intervention's automated underwater vehicle and docking station meaning basic subsea repairs and maintenance can be carried out without human intervention. Rovco's AI-driven 3D vision-based underwater survey solution is another example, with the Bristol company saying its tech could potentially save hundreds of millions of pounds on offshore inspections every year.
Drones will not be the only robots swarming over offshore turbines. Soon to be tested on ORE Catapult's 7MW Levenmouth demonstration turbine in Fife, Bladebug is both the name of the London micro-SME and its innovative robotic blade crawler,  which uses novel adhesion technology to walk along the surface of a turbine blade, collecting data on its condition. This could significantly reduce the cost and risk of blade maintenance activities – and can operate even when the wind is too strong for flying drones.
2030–40: Roll out of floating kite power generators and multi-rotor turbines
Storage solutions being developed in the UK, such as Equinor's BatWind technology, will end intermittency issues inherent with existing wind power technology and ensure every ounce of renewable energy harnessed from the wind is used.
The role big data will play in the determination of maintenance cycles will grow exponentially, with owners/operators investing in data analysis to unleash data's currently untapped potential.
2030–40
By 2040, turbines will be accompanied by a new type of technology. There will be extensive rollout of a floating kite power generator, such as that being developed by Kite Power Systems in Glasgow, which uses a wing as a kite to harness power in a wider swept area than turbines can. Because the kites are lightweight, the systems use less material than conventional wind technology, so produce energy at a lower cost.
Turbines will take on a new look, with designs moving from the single-rotor designs we see today to arrays of multiple rotors on a single structure, drastically reducing installation and maintenance costs. And these turbines will benefit from even cheaper generators. Expensive rare-earth magnets will be replaced by cheap, abundantly available ferrite magnets thanks to an innovative generator developed by Essex's GreenSpur Renewables.
Robotic inspections, meanwhile, will become entirely autonomous, with advanced AI making basic maintenance and repair operations cheaper than ever, and Rovco expects to be offering fully autonomous unmanned survey solutions.
2040–50
2040–50: Vertical axis turbines will start to address the challenges current designs pose in weight, with larger traditional blades becoming less feasible on a tower structure
Wind turbines will continue to grow in size, with 200 metre blades becoming the norm in single-rotor designs. Because of their size, these blades will use an entirely new construction method, with flexible blade structures used to reduce the likelihood of breakage. Secondary rotors could start to be used on the tip of blades – where because of their high speed they will generate even more power from every gust.
Vertical axis turbines, now still in their infancy, will start to address the challenges current designs pose in weight, with larger traditional blades becoming less feasible on a tower structure. These vertical axis blades will have numerous other benefits, such as being able to generate power no matter which direction the wind is blowing in.
The rise of the robots will continue with the introduction of the mothership. These are fully autonomous boats that can transfer crew to turbines as well as more advanced robots and drones, acting both as a charging station and data-hub, allowing for even more complex tasks and repairs to be carried out than ever before.
Whatever the future holds, the work taking place right here in the UK will have a pivotal impact not just on how we generate energy, but on how we view offshore renewables.
By Alex Louden, Innovation Manager, ORE Catapult